To celebrate Star Wars Day on May the 4th, Egmont have released a selection of Star Wars branded books for children. They have kindly sent us a selection of the books to review and as you will see, Libby has got into the spirit of it!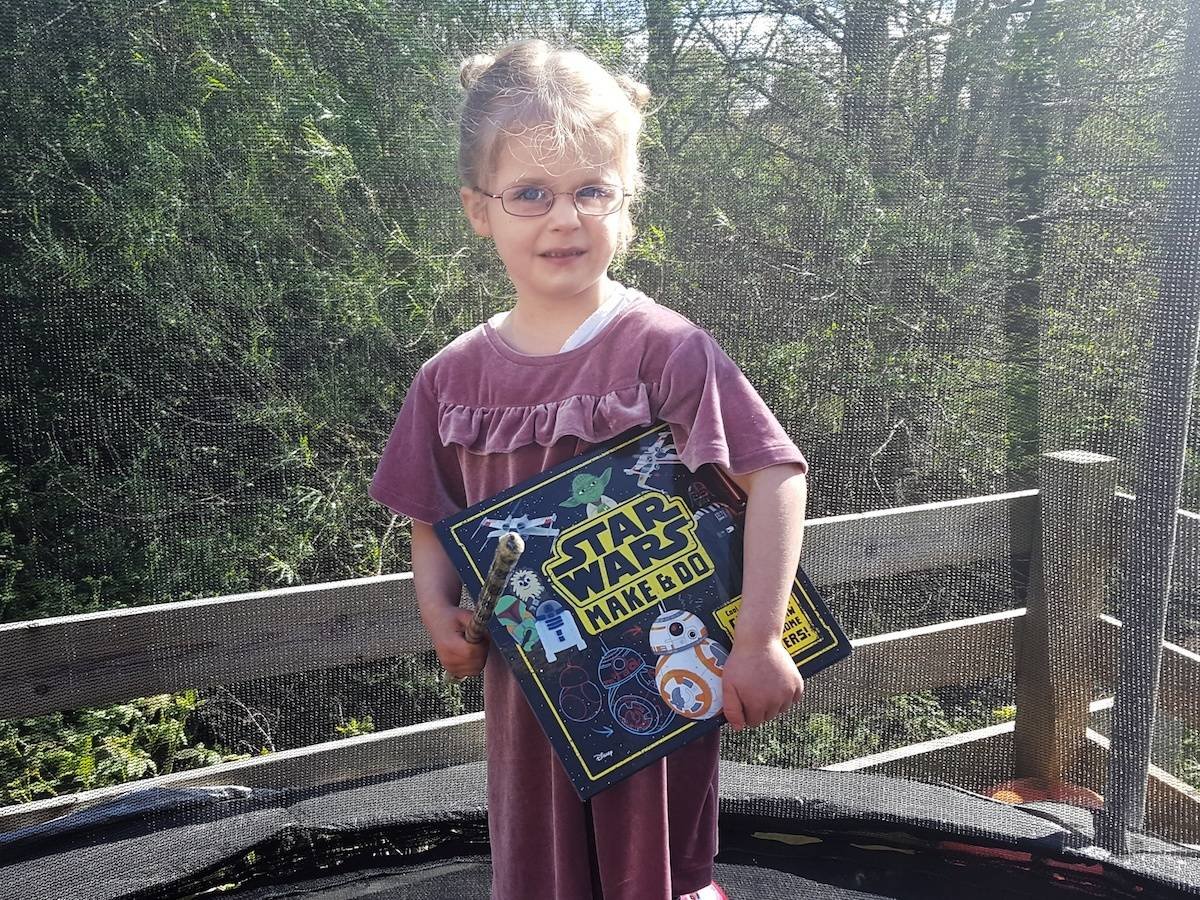 Star Wars The Force Awakens illustrated story book
The illustrated story book of The Force Awakens is a brilliant introduction to Star Wars for younger children. The words are simple and there are fantastic pictures. It gives a little briefing about each of the characters as they are introduced. This is great for people who are a little rusty on their Star Wars characters, and perfect for children. They get into the story as it goes along, learning who is who and setting the scene.
In this book, Luke Skywalker has gone missing. His sister Leia is looking for him so he can help her to restore peace and justice within the galaxy. A book that would perhaps have been a little old for Libby is much more accessible due to the pictures.
Star Wars Rogue One Junior Novel
This version of Star Wars Rogue One is aimed at older children and has no pictures. It is an abridged version of the story with simplified, accessible language. It also isn't too long so children would be happy to read it without getting fed up half way through. For younger children, it's a great one to read together with a parent.
Having said all that, my husband is a huge Star Wars fan and isn't put off at all by the fact it is a junior novel. He is happy reading it with Libby a bit at a time because he wants to read it himself anyway. I think if he's honest he'd be reading this with or without Libby!
Star Wars Make and Do activity book
Star Wars Make and Do was Libby's favourite book because it is incredibly engaging. There are loads of exciting things for children to make. There are step by step instructions as well as lists of everything you need to do the crafts. You can make everything from t-shirts to finger puppets to Stormtrooper helmets.
As well as the craft ideas, the book contains an art pad and a section called Learn to Draw. You follow the simple step-by-step instructions to draw the characters in your art book. Libby decided to draw Yoda. I was actually really impressed with her attempt. She decided to put a sticker next to her drawing so we could see how similar they were.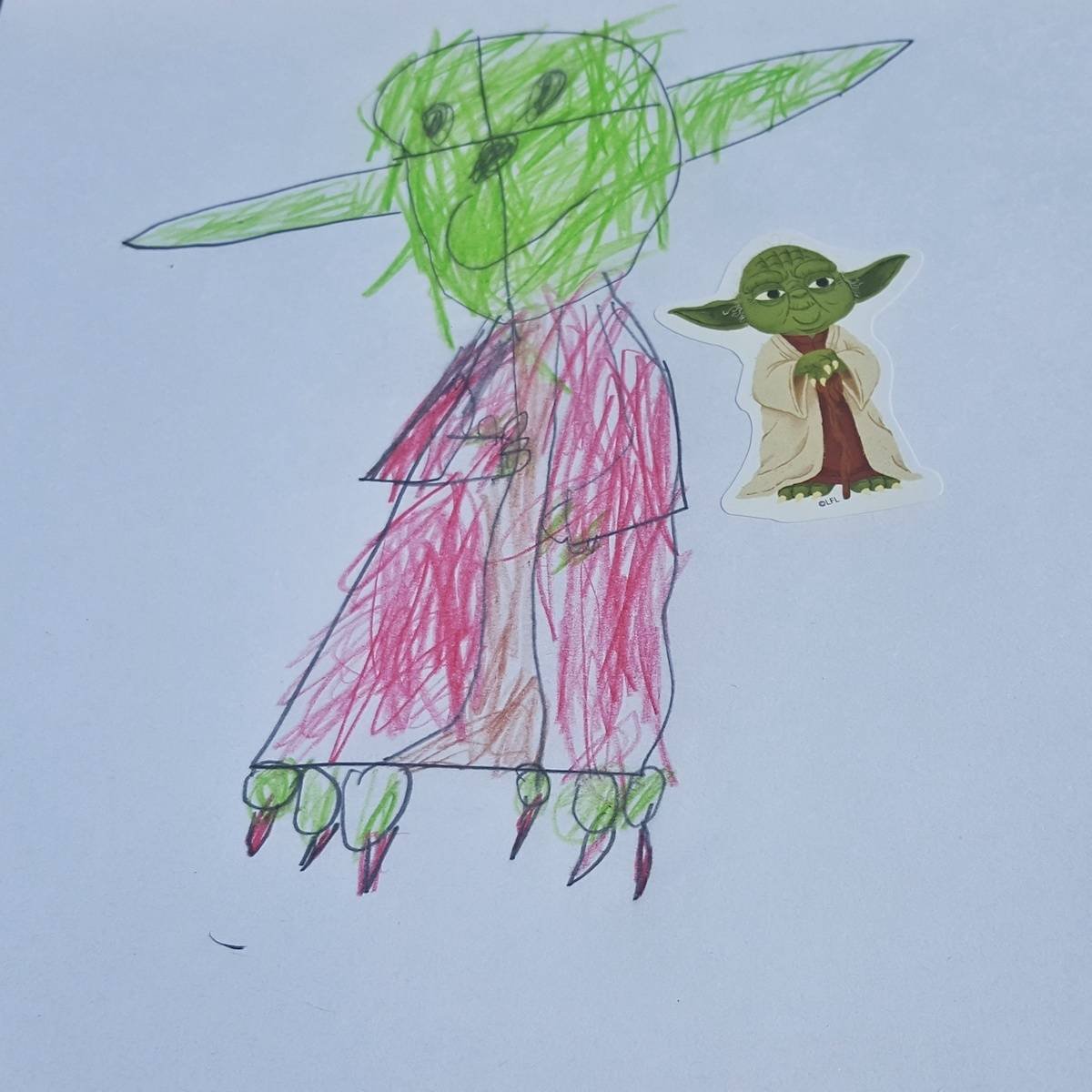 Princess Libby battles the Stormtroopers
Libby decided to act out her own Star Wars story. Of course, she was Princess Libby battling the Stormtroopers. Check out her story in pictures, based on part of the story featuring Rey in the Force Awakens book.
Princess Libby was in the desert when she heard the familiar sound of Unkar's thugs. She held up her weapon and listened.
Princess Libby knew how to take care of herself after years of living in the threatening environment of the Plutonium Sox household. Libby stood to face the thugs.
As they ran towards her, she pulled her scariest face and prepared herself for battle.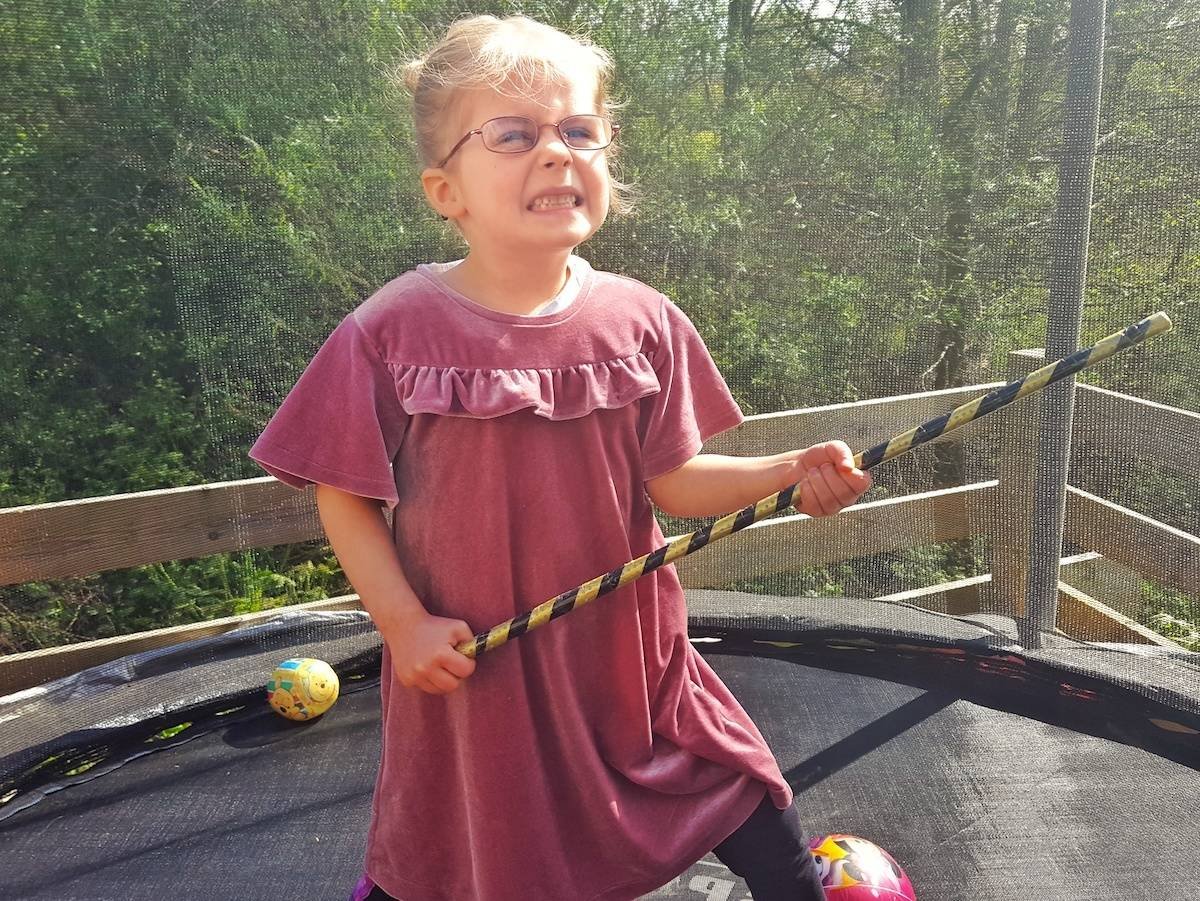 Suddenly, a blaster bolt flew past. Libby saw a platoon of Stormtroopers heading straight for her. She raised her weapon and faced up the Stormtroopers.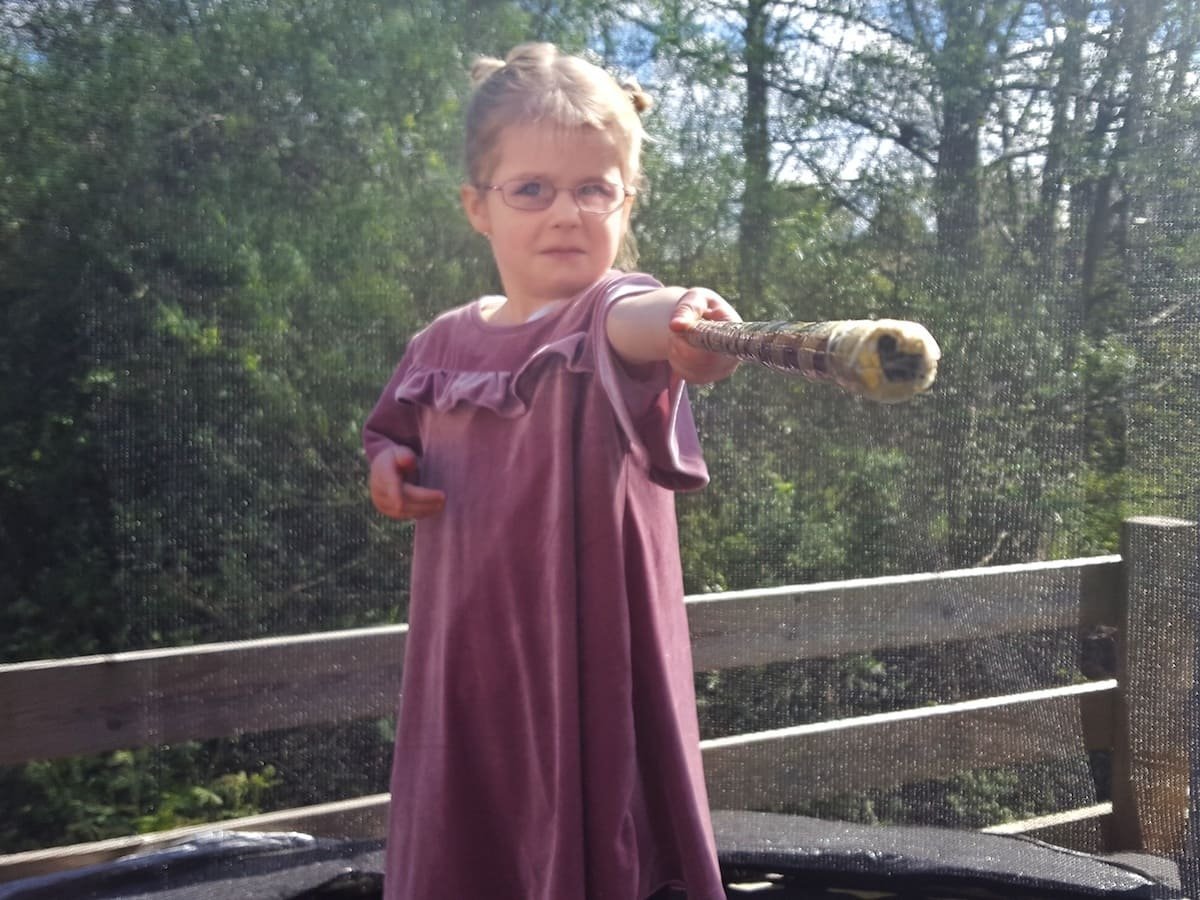 Realising there were too many Stormtroopers to fight, she shouted to her companion Finn and they prepared to run and find a ship.
By the skin of their teeth they made it into a hunk of junk ship. Princess Libby concentrated and flipped a few switches. The engines roared into life and Princess Libby celebrated as she flew the ship away, watching the Stormtroopers disappear from view below her.
Win Star Wars Books
If you love the sound of these new Star Wars books, you can win a copy of both Star Wars Make and Do, and Star Wars Adventures in Wild Space. You can enter using the Rafflecopter below. Please read my competition terms and conditions before entering. Don't forget to check out my other competitions too, there are some brilliant prizes up for grabs. For another review and giveaway, head over to In the Playroom blog.
Please note, these books were sent to me free of charge for the purpose of a review and I was compensated for my time. This post contains some affiliate links.