[AD] Gifted product
Dickies is a clothing company that specialises in both workwear and outdoor clothing. I was aware that they produced some great quality clothing for adults, but I had no idea that they made clothes for children as well. So when Dickies approached me asking me to review some overalls for the girls, I was excited to see what they were all about.
Dickies Overalls for children
Dickies sell two different types of overalls for children. We were sent the Dickies Redhawk Junior Zip Front Overall for children. If there's one thing my girls are good at, it's getting messy, so they were the perfect choice to put these through their paces. The smallest size these overalls come in is 24″, which is equivalent to an age five to six. Libby is only four and not very big for her age and Lia is only two, so I did wonder if the overalls would be much too big.
Luckily, whilst they are incredibly roomy, the overalls are well designed so that although they are too big, they stay on perfectly well – and most importantly, they keep the girls clean! As you can see, they're a bit big for both girls and I'm certain they will still fit by the time they're six years old. But the fabric is such good quality that I honestly think they will last that long as well. The front of the overalls has a zip up it, and it is additionally fastened with poppers.
There are also two zip pockets on the front, and additional pockets on the sides. At the back, there is an elasticated waist, which contributes to the fact that my girls can wear them despite them being too big. As you can see, I decided it was wise to photograph our overalls before the girls set about getting them filthy! But since then, they have been used for a plethora of activities including Woodland Schools, painting and playing on the trampoline when it was a bit damp. They allow plenty of movement whilst protecting them from getting mucky and I think you'll agree, they look fab!
Dickies workwear for kids review: update
We were sent these overalls to review in 2016 and it's now 2020 and they are still going strong. They are finally starting to get a little bit small for the girls, but they have managed to retain their colour despite regular washing. They have been ideal for forest school and for various outdoor activities that the girls have done.
Dickies still have a version of these children's overalls on their website priced at £25. I would highly recommend them and will consider buying some more for the girls if their forest school restarts or they need overalls for anything else.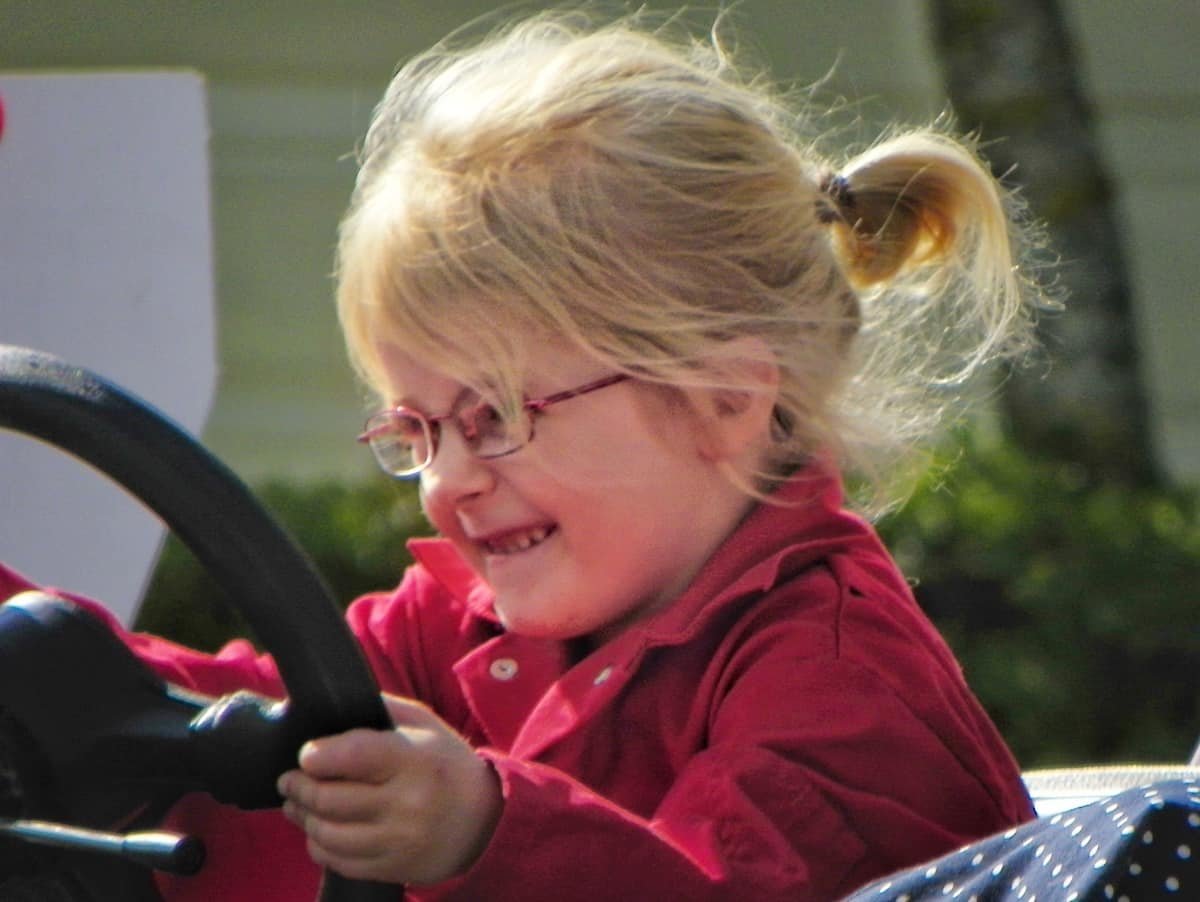 [AD] Gifted product