Valentine's day in our house has a history of being disastrous. In fact our first ever Valentine's day together involved going to watch England play Wales in the Six Nations Rugby. He's Welsh, I'm English and I think that probably says it all. Since then Valentine's has deteriorated to such an extent that the year before last he accidentally bought me a birthday card. Since then we've given up completely.
Making a Valentine's card
I'm not under any illusions about me getting anything for Valentine's day this year. But at the very least, I thought it would be nice to make a card. As a Bostik blogger, I've been challenged to make a different craft every month this year. Luckily this month's theme is Valentine's day, so I've decided to make a personalised Valentine's card and matching envelope.
You'll need
White card
White envelope
Two sheets of coloured paper
Coloured ribbon
Heart-shaped gift tag
Yarn or thread
Pipe cleaners (optional)
Sparkly heart-shaped stickers
Glue
Scissors
Single-hole punch (if possible)
Removable glu dots
Method
1. Glue on paper
Take a square of coloured paper and glue it to the card, keeping the card in the landscape aspect. Cut to size and repeat with the second piece on top of the first. I put mine in the bottom corner but be creative with your pattern, that's what makes it unique. Repeat the pattern in the same place on the envelope.
2. Glue on ribbon
Take a piece of coloured ribbon and glue across the top left-hand corner of the card. Repeat the pattern in the same place on the envelope. Put the envelope to one side for now while you continue with the card.
3. Make holes in the card
Take the heart-shaped gift tag and attach it to the paper with Bostik Removable Sticky Glue Dots. Carefully pierce holes in the card 1cm apart around the outside of the gift tag. I used the end of a pair of scissors to do this but if you have a single-hole punch this would work much better. Remove the gift tag when you've finished making the holes.
4. Make the threading pattern
If you're using large thread like I did, you can secure the end by knotting as it won't go through the hole. Alternatively, thread it through each hole in turn around the outside of the heart and tie the two ends together when they meet. You'll then have a single piece of thread. This can then be threaded through the holes at random, making a criss-cross pattern.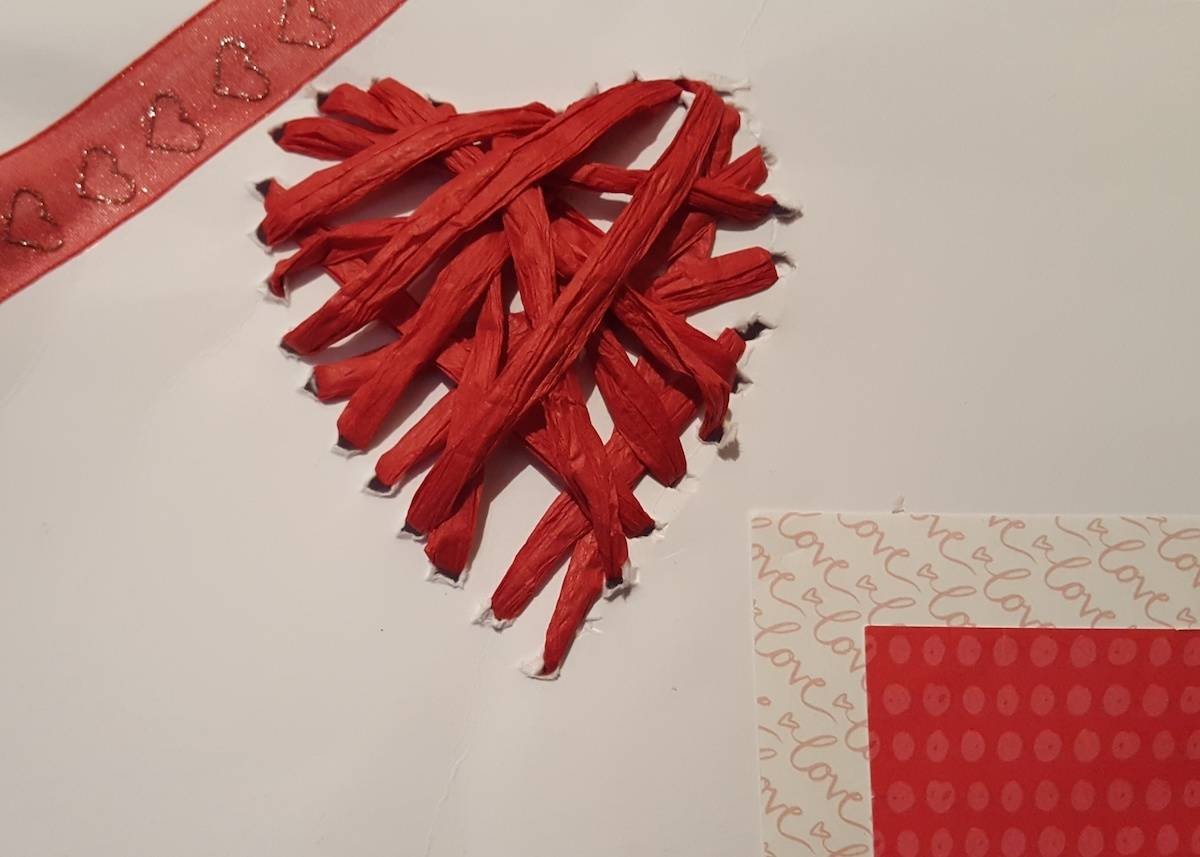 5. Thread the edge of the heart (optional)
I used some pipe cleaners to thread through each hole in turn around the outside of the heart. This gives the edge of the pattern a cleaner feel to it. However, it does make the card more bulky, so you may prefer not to carry out this step.
6. Add some sparkle
I used a couple of different sorts of heart-shaped stickers to add some extra sparkle and colour. Mine have gone into the corners that are already decorated. I've put them in the same place on the envelope. You could use any stickers that are in-keeping or even choose to make tissue-paper flowers or petals to enhance your design.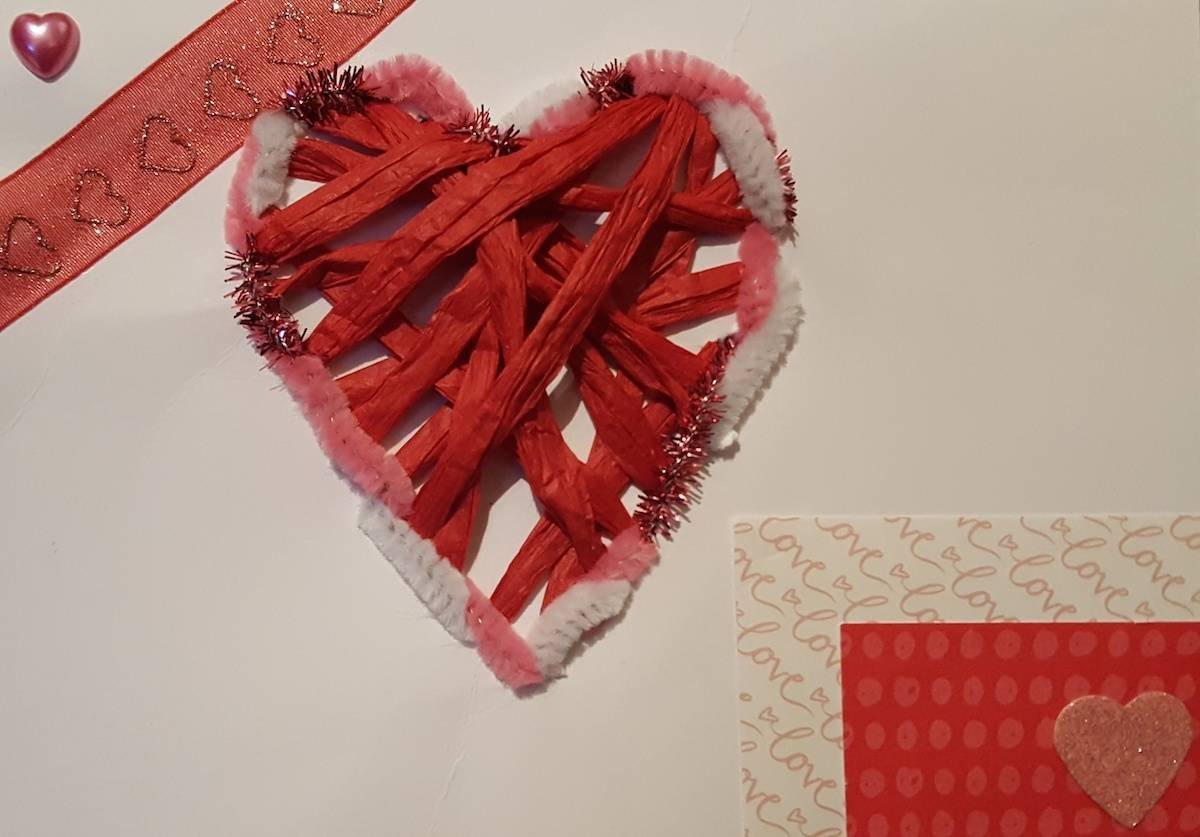 Will you be making your valentine's cards this year? I wish everyone a happy Valentine's day with thoughtful gifts and no last-minute garage birthday cards purchased in haste.
Please note, I am a Bostik blogger for 2017 and these items were sent to me free of charge for the purpose of this blog post. This post also contains affiliate links.