We're loving working with Bostik this year to create various craft items based on a theme each month. We've already made a Valentine's card with matching envelope and an Easter table decoration. The theme this month is birds and flying objects. I decided to make an easy peacock. I wanted to find something that was nice and simple for the girls to get involved with, but something that they would be proud of.
Peacock craft – the inspiration
One of the items that Bostik sent for us this month was a packet of foam pads. These are great for toddlers because they're easy to use. The girls got involved without getting sticky fingers. I'll take that as a win.
The other thing foam pads are great for is adding an extra dimension to pictures. I considered making this as a card, but the craft sticks were perfect for popping on so that the girls could play with them. They're currently devising a puppet show, so we'll look forward to watching that.
You'll need:
Coloured craft card (assorted colours)
Scissors
Felt-tip pen
Method:
Cut out two incomplete circles from your coloured craft card. One large and one slightly smaller.
Cut out a small, complete circle from your craft card.
Cut a very small triangle of orange card.
Assemble the pieces you have cut as shown below and fix with the foam pads.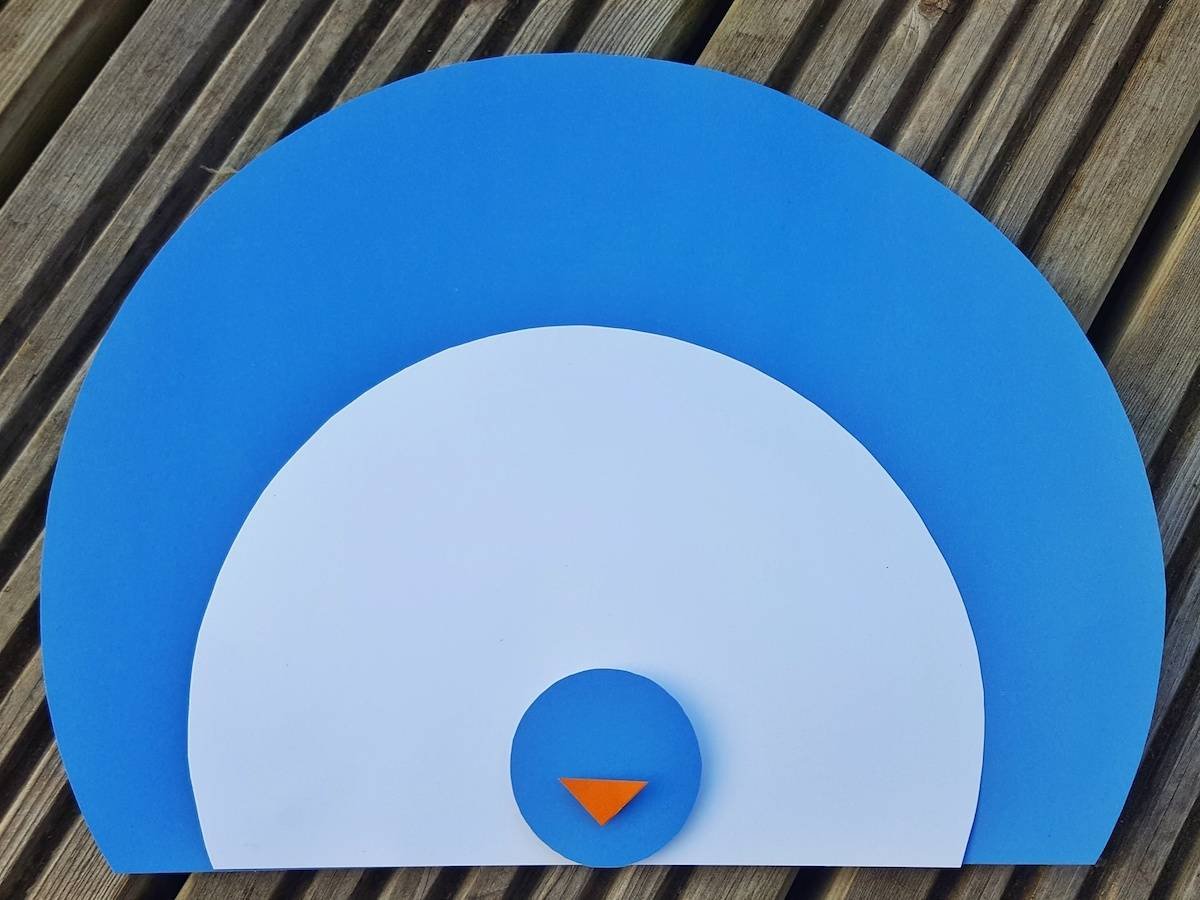 Cut an assortment of pieces of coloured card into fingers and round off the ends.
Stick the strips of card onto the peacock's tail using the foam pads, sliding the ends under the body area to hide them.
Take two craft sticks and fix them onto the back of the peacock using foam pads. These are the peacock's legs and should be visible from the front of the bird.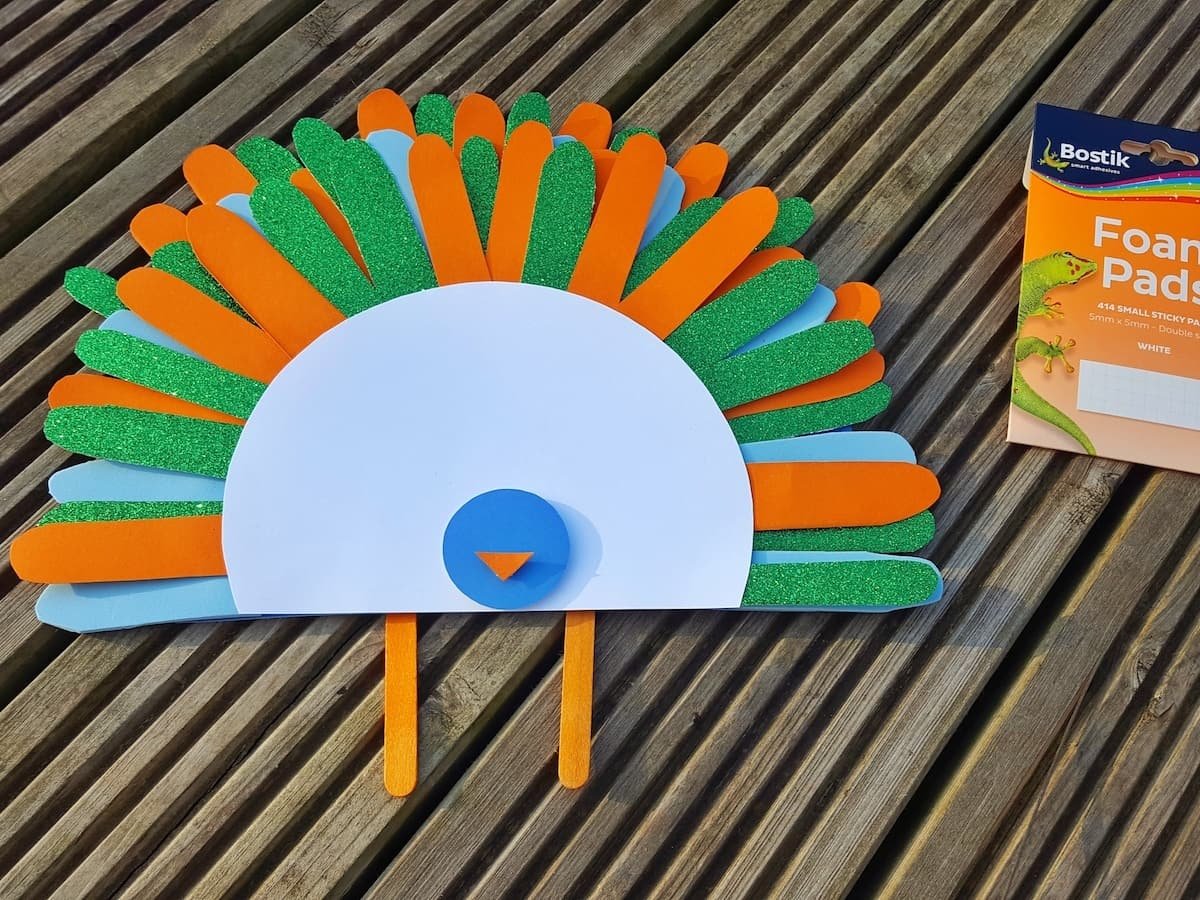 Draw on some eyes with a black felt-tip pen.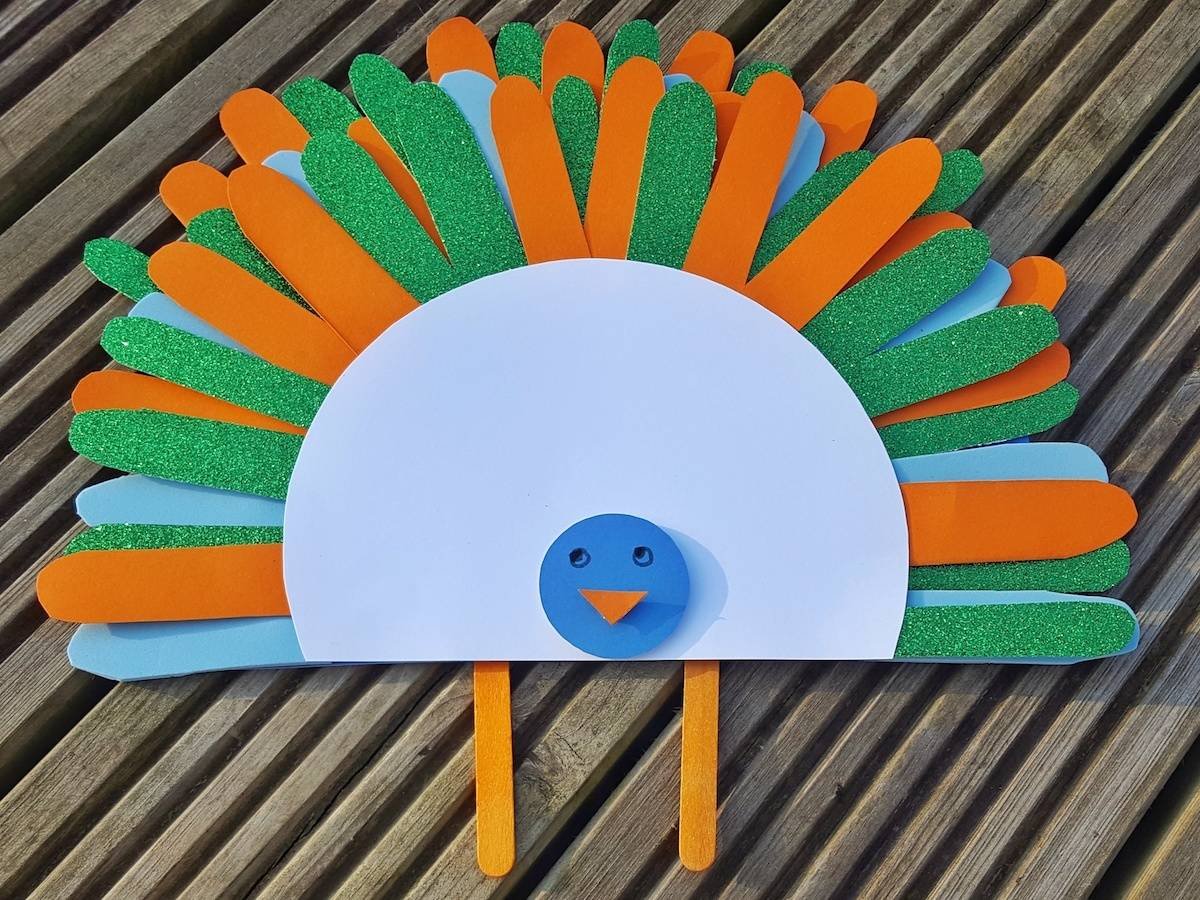 Please note, we were provided with the resources to make this craft free of charge by Bostik in order to allow me to produce this post. This post contains affiliate links.