With Libby off school poorly the past few days, I've been looking for things to do that weren't too energetic. Luckily our Bostik blogger craft box for the month arrived just in the nick of time. The theme this month was space and both girls wanted to make a spaceship. This is the perfect craft for children to do themselves. It's also ideal for two children to work together, because the spaceship is made in two separate parts.
What you'll need
An open-bottomed cardboard cone
An empty kitchen roll
Paint
Stickers or other decorations
Newspaper
Old clothes or aprons
Method
Put aprons or old clothes on the children and spread newspaper on the table
Paint the cardboard cone and the empty kitchen roll. I let the girls choose the colours themselves and use as many as they wanted. We went for sparkly paint because it looked a bit more spacey.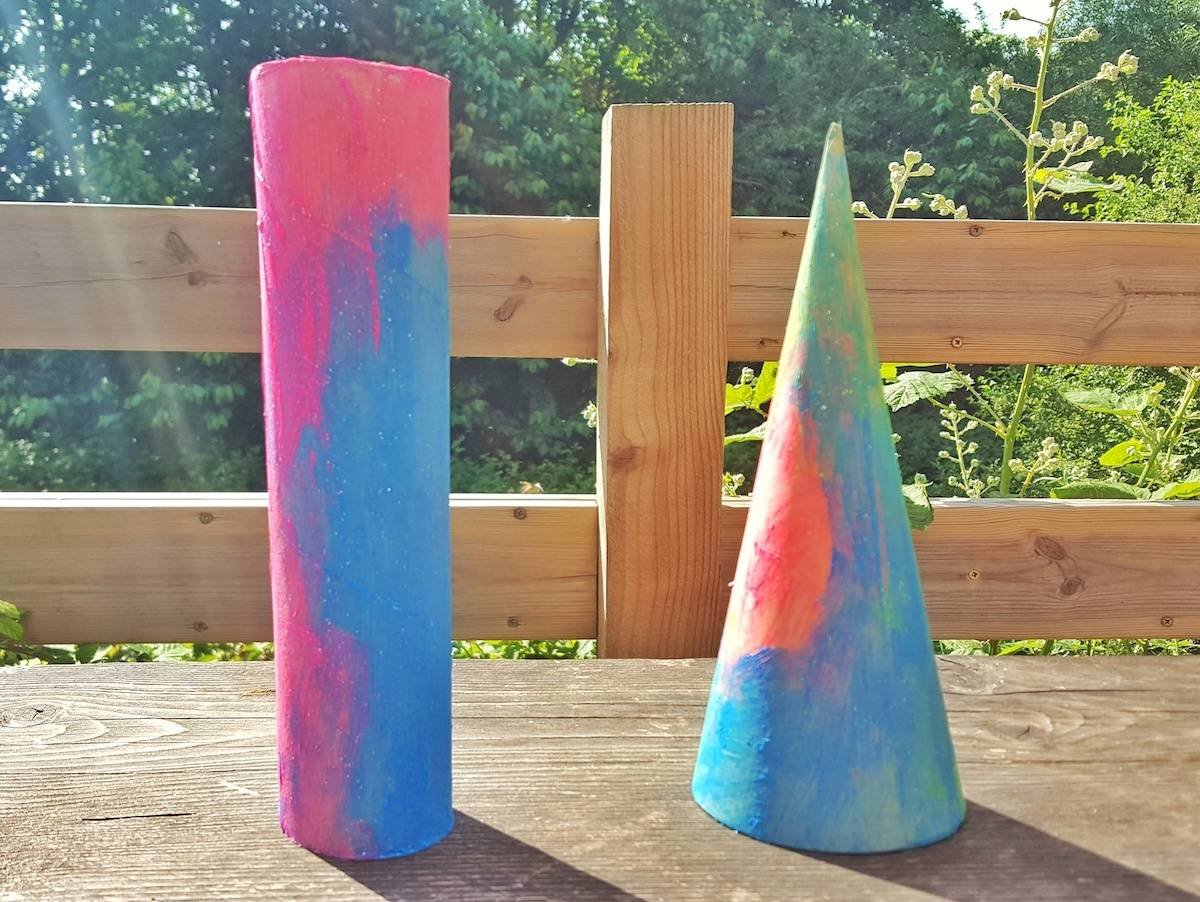 Leave them to dry
Decorate using stickers and fix other decorations on with glue dots or PVA glue. Lia got along much better with the stickers because she could peel the backs off and stick them on herself. Libby needed a bit more of a challenge, so she used small sequins and spread PVA glue onto the areas where she wanted to stick them. She was then able to just press them straight on.
Stick the kitchen roll to the inside of the cone using Bostik white PVA glue.
This was a super simple craft that the girls did pretty much by themselves. I've realised that the more I let them do it themselves, the easier crafting tends to be. The results might not be perfect – but they're perfect in the girls' eyes. And that's what matters.
A variation on this would be to stick strips of paper onto the base of the rocket as flames. This would be ideal if you were displaying it on a wall or similar rather than standing it up. My two will want to play with their rocket and stand it up so we left the flames off.
Please note, the craft materials to make our rockets were sent to us free of charge. This post contains amazon affiliate links.