Like all children, my two love nothing more than getting the craft things out and creating a 'masterpiece'. They are happy to sit and cut, stick and colour for hours on end. Churning out page after page of quickly scribbled drawings or carelessly stuck mosaics. As far as they are concerned, I should treasure every page. But let's face it, it's just not practical.
A few years ago, my sister made the girls a lovely picture. She simply bought a frame from a charity shop and bought a lovely piece of wrapping paper to go in it. This has been hanging on the wall ever since. But when she bought it, she mentioned the flexibility of the frame – you could easily replace the picture with another one. And this month when our Bostik bloggers' craft arrived with a floral theme, I thought of the picture frame straight away. It was the perfect chance for the girls to create something amazing.
What you will need
An old photo frame (available from charity shops for around £1)
A piece of paper to fit the frame
Coloured paper and / or fabric
Paper and fabric flowers and assorted craft supplies
Scissors
Bostik fine & wide glue pen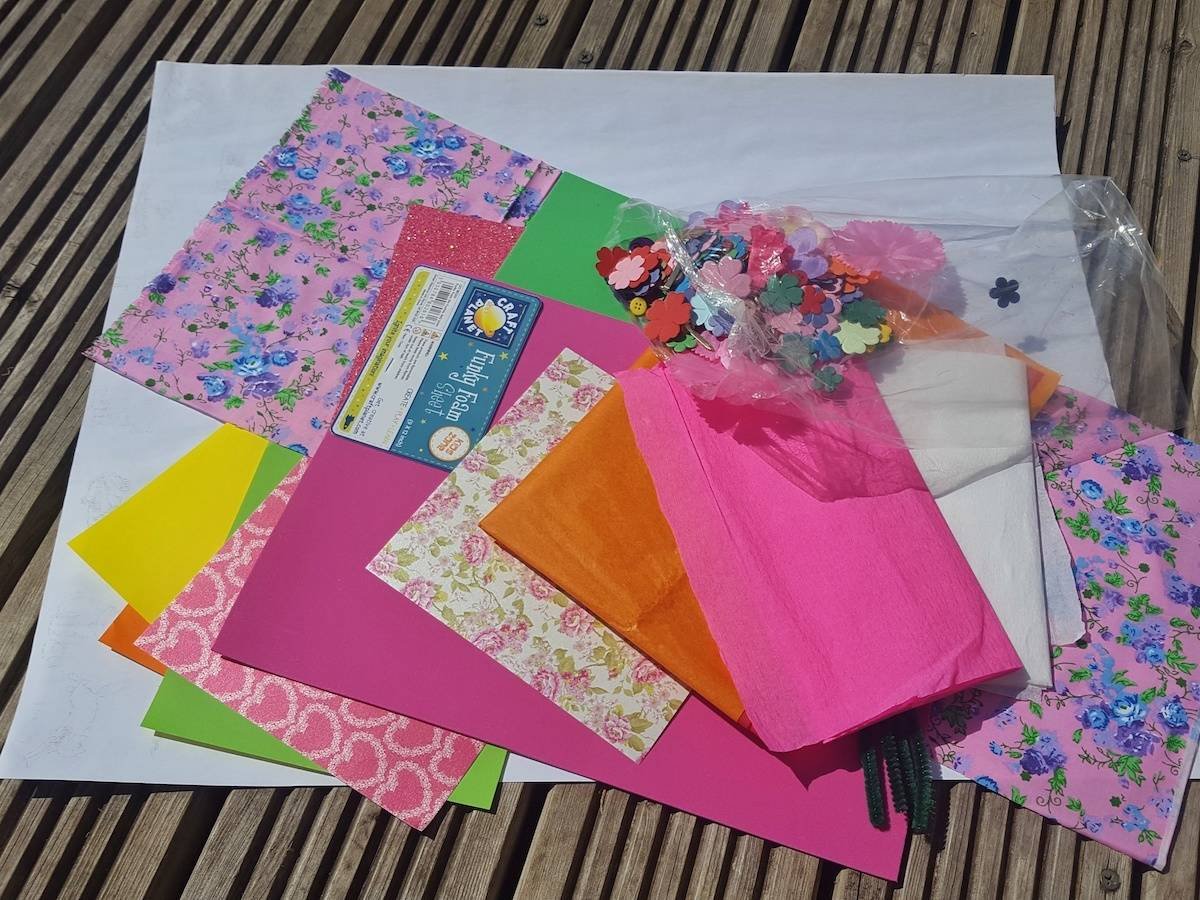 How to make it
Stick colourful fabric or paper to your base piece – I used a strip of fabric in the middle with tissue paper above and below.
Hand it over to the children along with assorted craft supplies and glue and let their imagination run wild.
Leave the finished picture to dry and put it into the frame.
This is by far the most simple craft I've done with the girls and yet it is also the most effective. Once I had stuck the fabric and tissue paper onto the base paper, I had no further involvement. Lia was happy sticking flowers on, whereas Libby used the cupcake cases to make her own flowers. They found the birds left over from previous crafts and they finished off the picture nicely.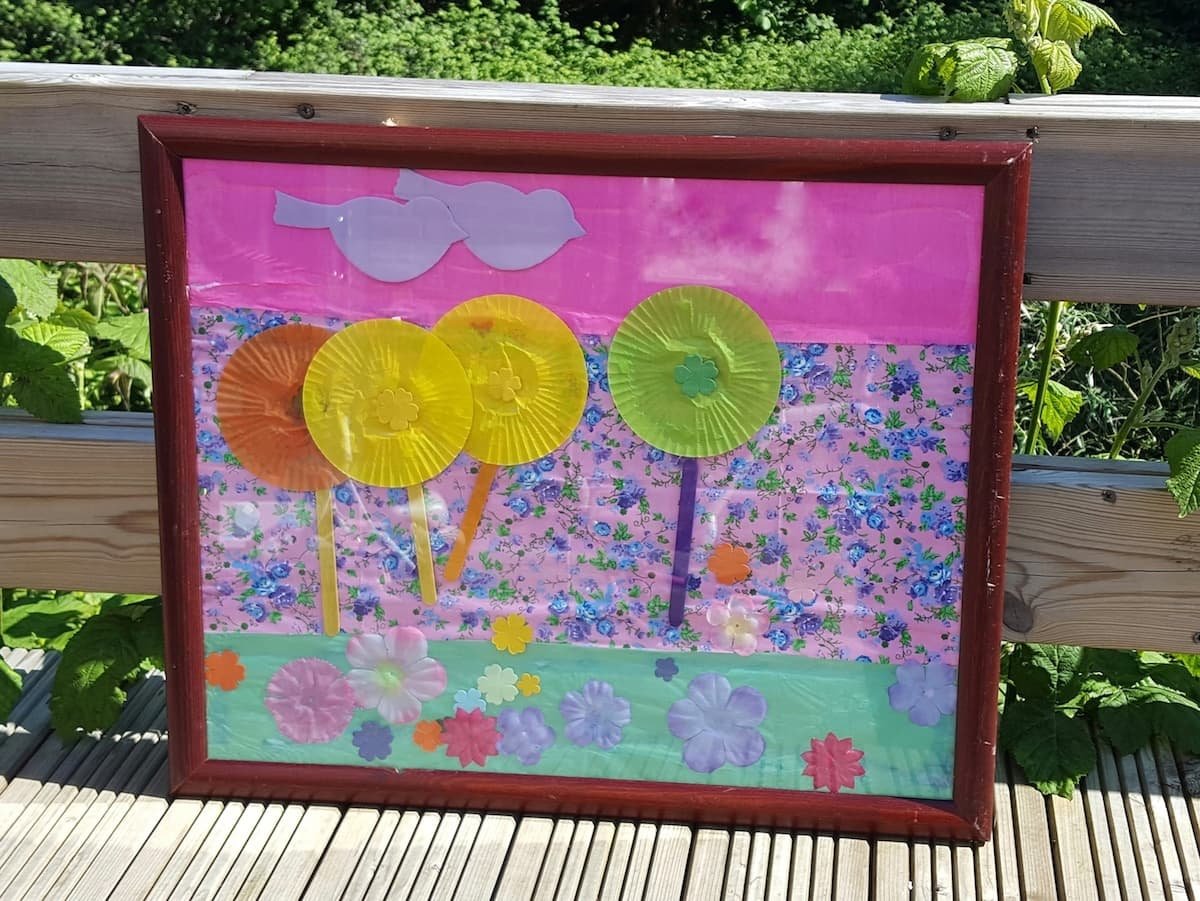 The picture is going to go in their bedroom. When they get fed up of the colours or their skills improve, they can just take it out and make another one. Whilst our theme was flowers, you could create a picture based on any colour scheme or theme. This is definitely a craft we'll be repeating as the girls loved it and have never been more proud of something they've made.
Please note, we were sent the products to allow us to carry out this craft free of charge. This post contains affiliate links.