Some people seem to genuinely love baking with children. Unfortunately, I'm not one of them. But with two small people who love to be in the kitchen, I've had to find ways of coping. So here are my five top tips for stress free baking with children.
1. Say yes
For me, it's all about saying yes. They want to bake? Just doing it is much easier than arguing about it for the next month. Because they'll never change their mind. They want to crack the eggs themselves? That's fine. What can possibly go wrong? If they crack an egg into a pot rather than straight into the mixture, not much. When a bit of shell goes in, you can fish it out. If the whole egg goes on the floor, get another one.
2. Prepare for mess
Because there will be mess. Before, during and after baking. But that's fine, you can clean it up. In fact, my two rather like to help with the cleaning up. I also always insist that they wear an apron while they're cooking. this will get filthy so make sure it's washable.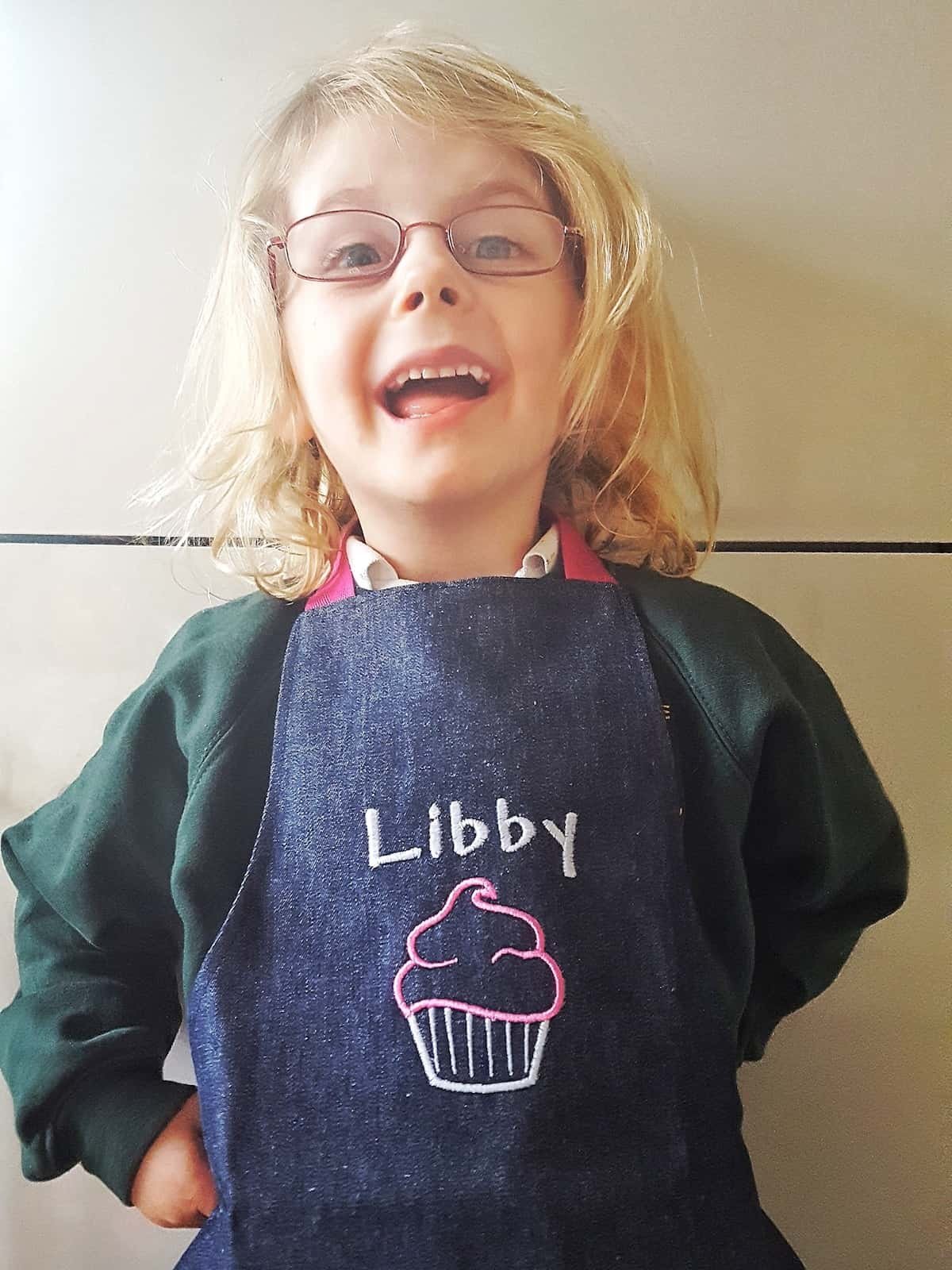 3. Don't bake
Sometimes, you can say yes to baking without actually baking. You could try these healthy fruit nests – they look and taste like chocolate, and yet they're healthy. And what's more, you can make them from scratch within a few minutes, even with a toddler involved. They 'cook' in the fridge instead of the oven, so there's no waiting around for them to cool down before you eat them. It's always worth using a quick recipe. Children don't envisage waiting around for things to bake and cool. Actually I'm not too keen on waiting either.
4. Let them choose
Within reason, I find it's always easier to let the children decide what to bake. If they are totally engaged in what you're doing, their attention span will be longer. This means less stress for all concerned. If all they can think about is biscuits, they're not going to concentrate properly on baking a cake.
5. Cheat
If in doubt, cheat. Using a packet mix or a baking kit might seem like the easy way out to you, but for a child it's still proper baking and it's still great fun. They're also a good way to get children interested in baking. There's nothing more rewarding than baking something that tastes amazing. Allowing them to cheat with a packet mix when they're young might inspire them to be the great chefs or bakers of the future.