As the farmer counted down, 25 children crouched in the starting position.
… 4, 3, 2, 1, GO!
The gate flew open and two pigs came flying out of their pen like rats up a drainpipe. On the other side of the fence, the children were in hot pursuit. Grown adults were heard to shout, "Come on Ginger!" Showing support for their favourite pig.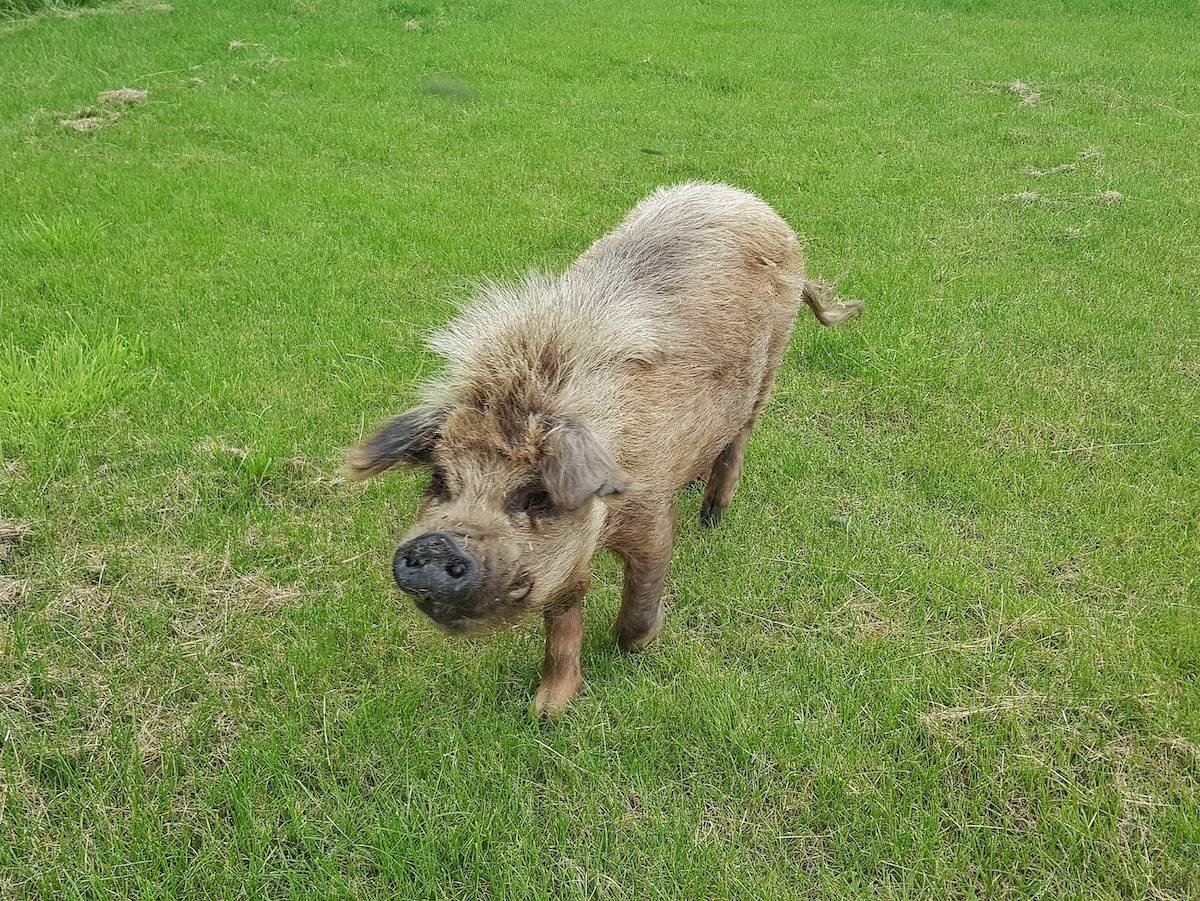 The unusual birthday party
Libby had waited all year for her birthday party. She'd been to some brilliant ones – the rest of the class had set a pretty high bar. And now it was her turn, no pressure. Luckily, there was pig racing. There was also a tractor ride, animal petting, a playground and of course, loads of cake. And I'm happy to say, it was a success.
But as usual, I let Libby down. I took no photos of the party, earning my stripes as both a failed blogger and a rubbish mum. There was a photo of the cake before we went, but other than that, nothing. And my husband? Well, he was too busy cheering for Ginger to get his camera out.
One of the other mums who was at the party kindly sent me a video of the pig racing. So we do have a rather unusual memento of the occasion. But next year, I really must do better.
Getting it right
Next year, I'm going to make sure I take my proper camera and actually use it. I might have to insist the party is a little more sedate than pig racing so I have half a chance of taking a decent photo.
And if I manage it, I can even share the photos with friends and family without too much hassle. I've discovered the Movavi happy birthday video maker, a desktop programme that creates slideshows for special occasions. Within two minutes of downloading Movavi, I had created a slideshow set to music. I used some photos of our stay at cBeebies Land – I was a bit more successful at taking photos there.
I've only tried it out in the free mode, so my video has text across it. But it would be well worth paying for the upgrade to make simple, effective slideshows that are set to music. It even gives you the choice of professional transitions so it looks seamless.
Next time, I'll get it right.
Please note, this is a collaborative post. All views, opinions and epic failures are my own.