Since Libby started school, I've felt like I've had very little quality time with her during the week. When I pick her up we're always heading to a dance or drama class. Even on days when we come straight home, I'm rushing to get dinner ready or trying to get some work done while the girls play. So when we were asked if we wanted to go and see Ben and Holly's Little Kingdom live on stage, I jumped at the chance.
Ben and Holly's Little Kingdom Live on Stage
Ben and Holly's Little Kingdom is a childhood television staple. There are elves and fairies, exciting stories, a friendly ladybird and a little bit of magic thrown in for good measure. The live stage show was no different – except that there was some extra music and dancing as well.
The stories in the stage show are based on the television programme. Libby and Lia were delighted when they realised that the story was the same as one they'd watched on television just the day before. The show itself started with Ben and Holly playing hide and seek. This meant that the children were totally engrossed in the story from the start, shouting and pointing at where the characters were hiding.
The characters are brought to life with actors on stage, wearing oversized Ben and Holly heads. There's also Nanny Plum, a little girl called Lucy and some other friends who make an appearance. The set is very basic with few set changes but it is used very effectively. I liked the simplicity of it and the children were able to really relate to the characters.
The music in the show was incredibly engaging. They sung a couple of songs that the girls knew and they both got up to have a dance. In fact, all the children in there were singing and dancing with smiles on their faces.
Malvern Theatres
I am a huge fan of Malvern Theatres, they have some amazing shows there and this was no exception. In the past, we've seen acts as diverse as Ranulph Fiennes, Lee Evans, Blood Brothers and Sleeping Beauty. Children's shows are always engaging and laid back. The more serious shows always have an incredible atmosphere because it's a small venue where everyone can be drawn into the performance. Plus, it's in a beautiful location.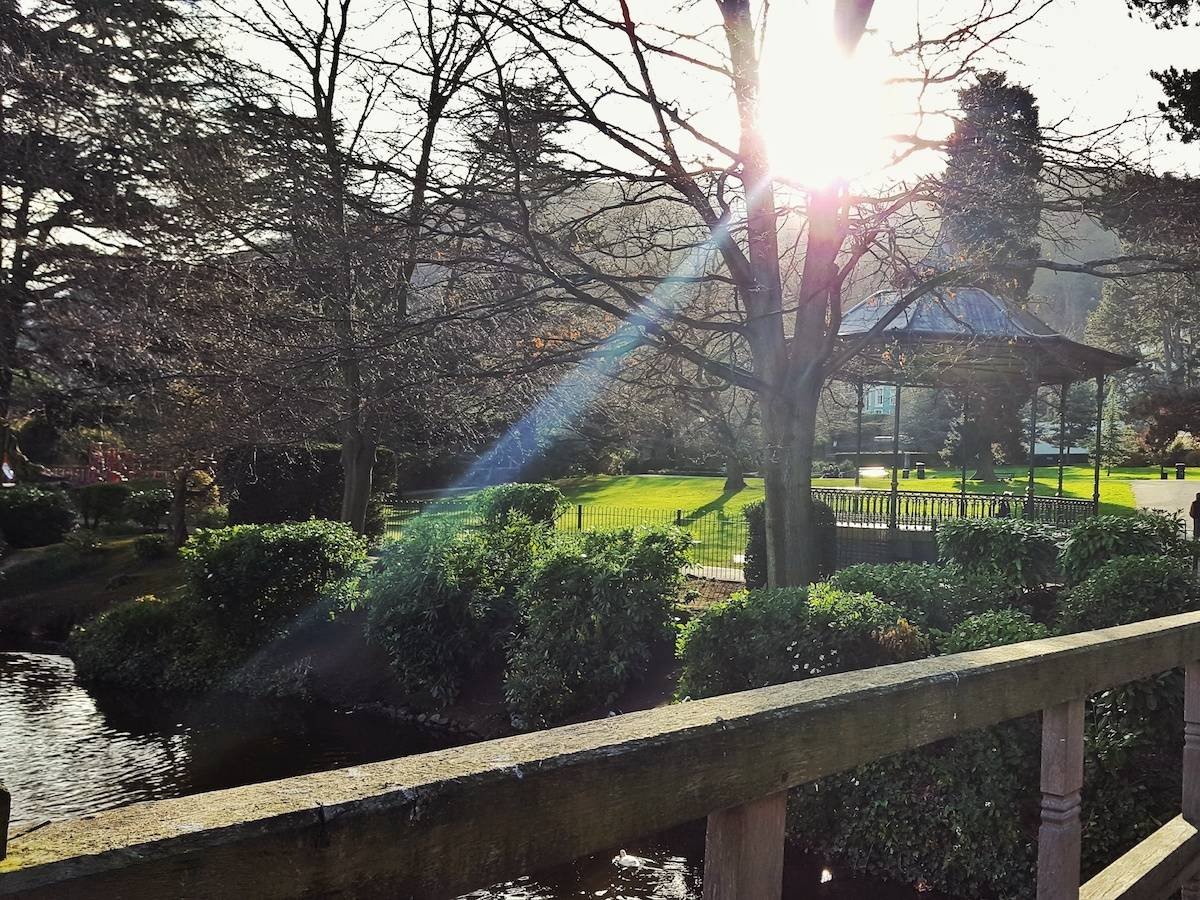 Ben and Holly's Little Kingdom show wasn't sold out, there was plenty of space and everyone was sitting close enough to the stage to be really engaged with the performance. The show lasted around an hour and a half including a break for the interval.
This seems like quite a long time for young children, but it was engaging enough to keep them focussing on it. There was no obligation to sit still as the audience was full of parents and young children. I didn't feel awkward when the children were singing, commenting on what was going on or out of their seats dancing.
If your children are fans of Ben and Holly's Little Kingdom, do check out their website. There are lots more dates available for shows around the country in the coming weeks.
Win a family ticket to see Ben and Holly's Little Kingdom
You can win a family ticket to see Ben and Holly's Little Kingdom live show. The giveaway ends at 00.00 (am) on Monday 3rd April so please check the Ben and Holly live website for the tour dates before entering. Only enter if you will be able to attend one of the available dates and locations after the giveaway ends. Meet and greet with the cast can be arranged for the winners if they choose the last show time on the first day of shows at each theatre.
To win this fab prize, you can enter via the Rafflecopter below. Please read my competition terms and conditions before entering. Don't forget to check out my other competitions too, there are some brilliant prizes up for grabs.
Please note, we were given tickets for Ben and Holly's Little Kingdom live for the purpose of this review. Images are courtesy of Ben and Holly's Little Kingdom. All views, opinions and delighted children are my own.