We are always looking for dog friendly accommodation. Camping is often the best option, especially now we have the van. So, with a couple of days to spare over the bank holiday, we headed for the coast. By pure chance, we found and booked one of the most incredible campsites we've ever been to. In fact, it was so good that I was almost reluctant to share it. Pencarnan Farm is a hidden gem that we'll go back to again and again.
Pencarnan Farm
Pencarnan is a working farm on the most westerly edge of Pembrokeshire. It is located right next to the Porthsele beach, so from our camper van, it was about a five minute walk to the sea. Had we arrived a little sooner, we would have been overlooking the coast. But as it was, we were in a gorgeous, quiet field with an electric hook up and loads of space for the girls to run around.
The beach itself is not only stunning and dog friendly, but also really quiet. There's not that much parking near to the beach, so most visitors are either walking the coastal path or staying at the campsite. This was perfect for Bubbles, who does get a little over excited when there are a lot of people around. It's a great place to swim too, with a couple of safe swimming routes in the sea. Bubbles and I enjoyed getting in, although she did rip my wetsuit to shreds when she got tired and hitched a lift on my shoulder. For such a small beach, it really does have a lot to offer. Caves to explore, perfect sand and even a little waterfall.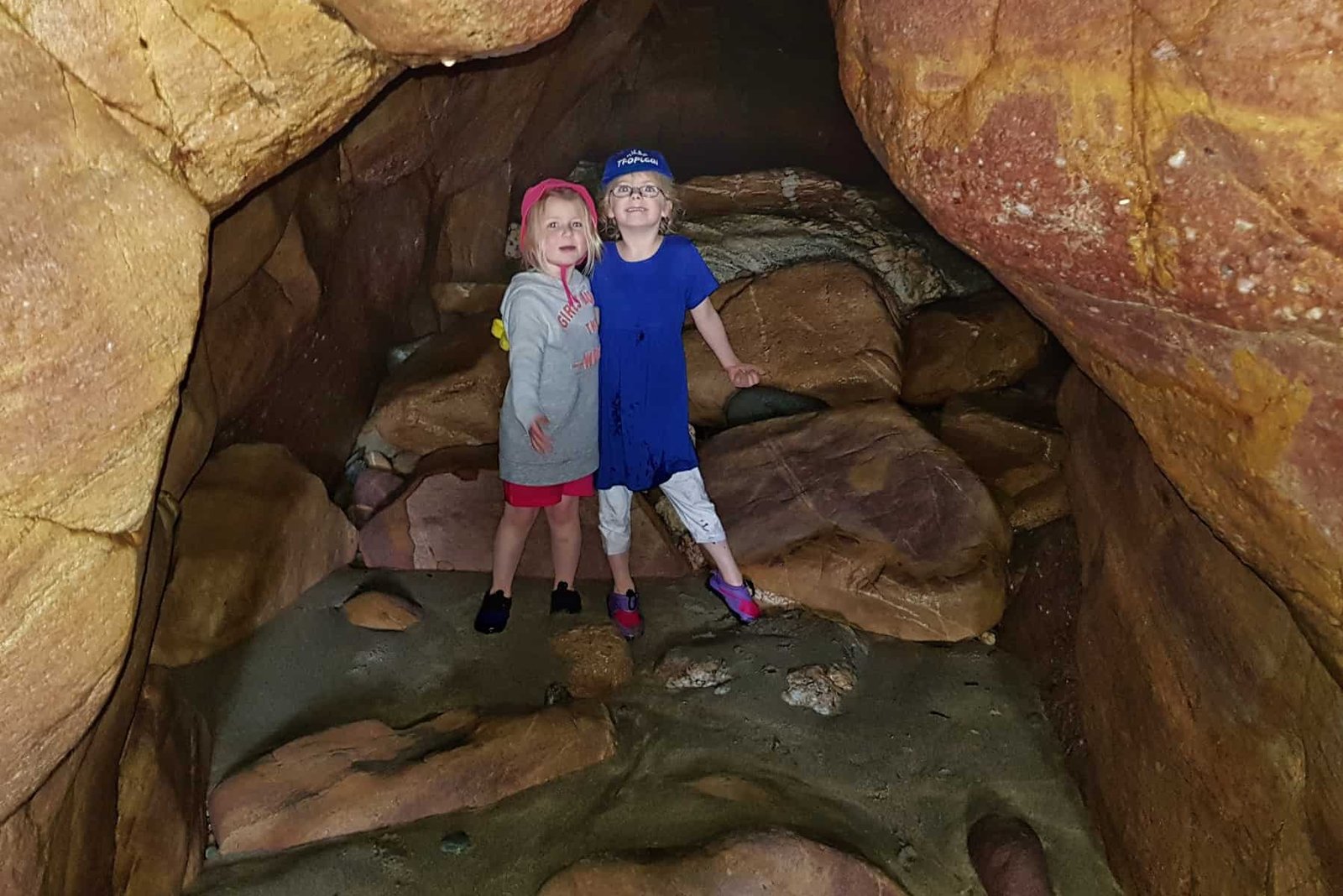 As well as being ideally located for the beach, the campsite is well equipped to help you enjoy it. We hired a stand up paddle board from them, you can also hire kayaks. They have a fab little shop that stocks things like wetsuits and beach toys and best of all, there's a pizza oven. So, we parked up the van on Friday, my husband went to grab some shopping on Saturday morning and we didn't move it again until we went home on Monday. We had a barbecue, bought fresh pizza and totally chilled out for the whole weekend.
Camping options
For tents, campers and caravans you can choose a pitch either overlooking the seafront or in a quieter field further away. Electric hook ups are available and there are drinking water taps dotted around. There's also a large area full of static caravans, which look modern and comfortable. The toilet block is adorable, with lovely personal touches like a driftwood mirror frame and coastal decorations. There's even a little sink that children can reach. I hate having to pick them up to wash their hands!
The campsite was founded in 1956 and since then, its popularity has spread by word of mouth. It comes as no surprise that people who used the site in the '50s still come back with their children and grandchildren. We will certainly become regular visitors too now we've discovered it.
The weather
Pencarnan seems to have its own little weather system. It can be very windy and a little chilly, even on the warmest of days. While we were there, a sea mist lay over the coast most of the time. It wasn't too chilly, but equally wasn't scorching hot like elsewhere. For the children, it was perfect. They had suncream on but didn't get too hot and bothered.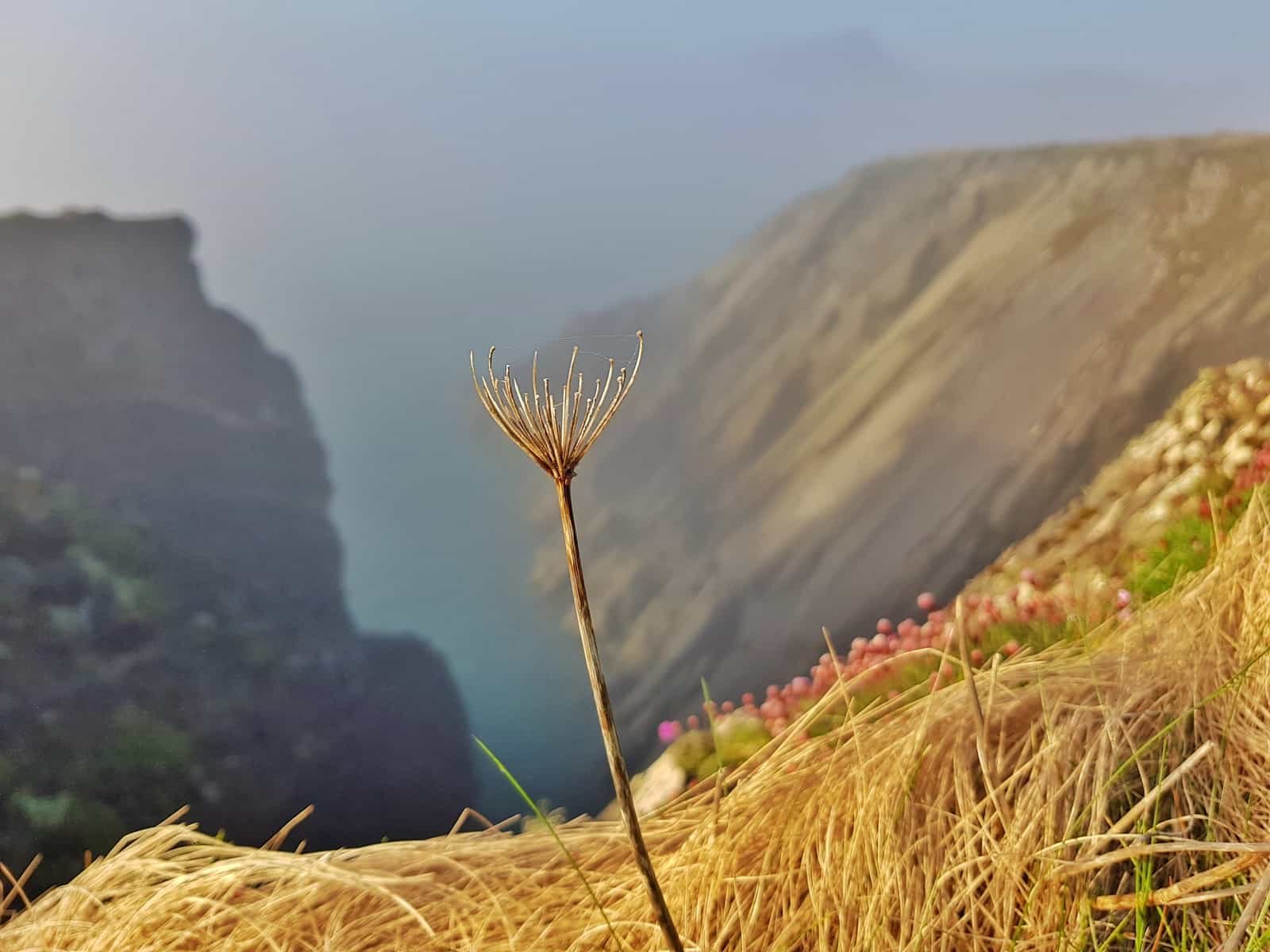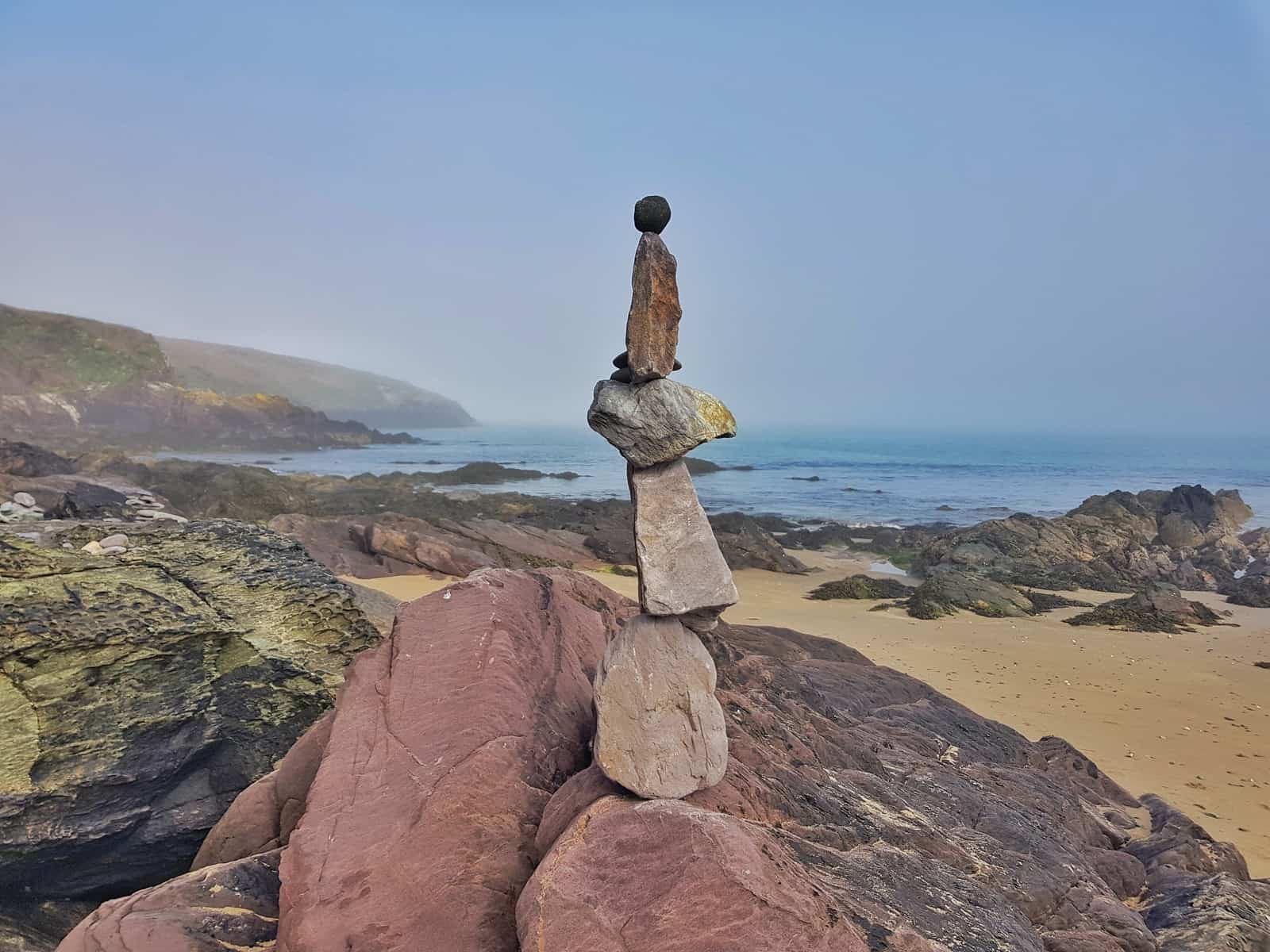 If you're looking for a quiet, dog friendly family campsite with everything you could possibly need, Pencarnan comes highly recommended. Head to their website for full information and some brilliant videos and photos of the area.
Please note, we paid for our stay at Pencarnan farm and I was not asked to review it.