[AD] Press trip
Last week, Libby went on a school trip to the National Sea Life Centre in Birmingham. She came back so happy at having had the chance to meet Santa that Lia was a bit jealous. Luckily we are blog ambassadors for the National Sea Life Centre and seeing Santa is included in the ticket price. Or in our case, it was free with annual pass entry. So on Thursday, Lia and I headed there for the day.
The National Sea Life Centre in Birmingham
We've been ambassadors for the National Sea Life centre for the past two years now. This given us the opportunity to visit regularly and we usually go at least once every couple of months. The great thing about it though is that the girls never get bored. Every time we go, there is a new attraction or theme and their interests change and develop as they get older.
The girls always love the penguins and when they're a bit older, I'll definitely pay for them to feed one as a treat. This year, the National Sea Life Centre have made their ocean tunnel a 360 degree experience. So as well as walking through the tunnel and having fish either side of you and above you, you can even see them swimming under your feet.
Libby's favourite part is always the rock pool area where you can stroke a starfish. Lia enjoys seeing the clownfish that look like Nemo and standing in the little pods that allow them to be completely submersed in marine life. Whatever age your children are, there will be plenty of things they'll love at the National Sea Life Centre. They also do a lot for marine conservation, both in terms of fundraising and educating people about how to look after our seas.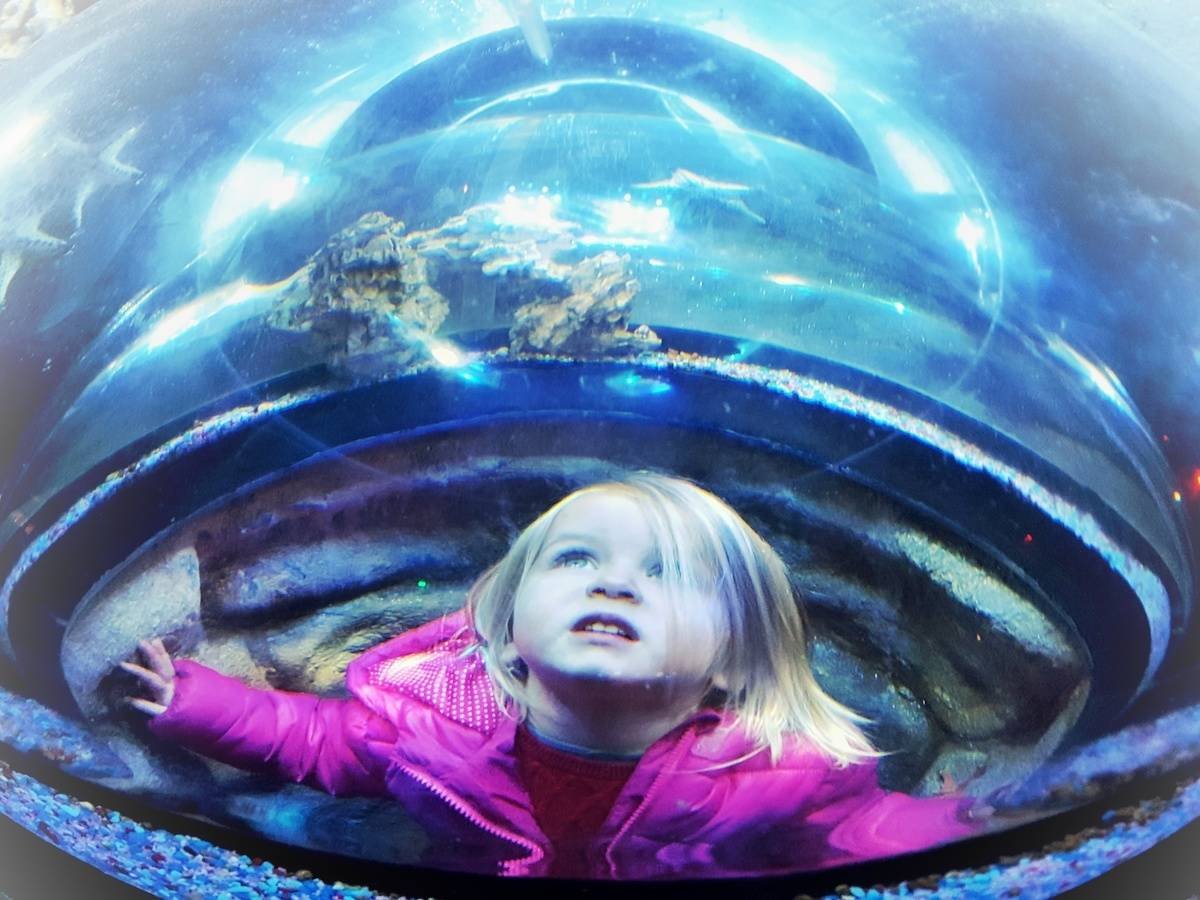 The Polar Express
At the moment, the 4D cinema at the National Sea Life Centre is showing the Polar Express film. This is one of my favourite Christmas films and this week we're off to ride on the Polar Express at the Telford Steam Railway. Seeing the film in 4D has made us so much more excited for the experience. You can even smell the hot chocolate in the scene where it's being delivered to the children!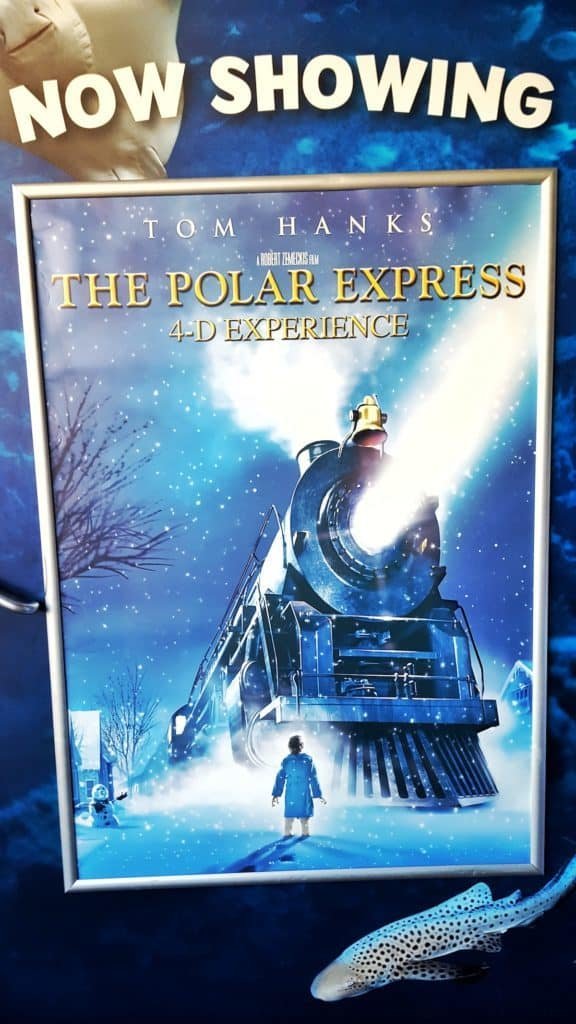 Meet Santa at the National Sea Life Centre, Birmingham
After you've walked through the ocean tunnel, you come back to the penguin enclosure. Here you'll find yourself in the North Pole, complete with Santa's Grotto. Despite this being included in the ticket price, children still get a sweet little toy – Lia had a lizard and Libby had a shrimp from her trip. The grotto itself is beautifully decorated and Santa was lovely. He didn't mind at all that Lia didn't want to have anything to do with him and I had to take a photo of him on his own!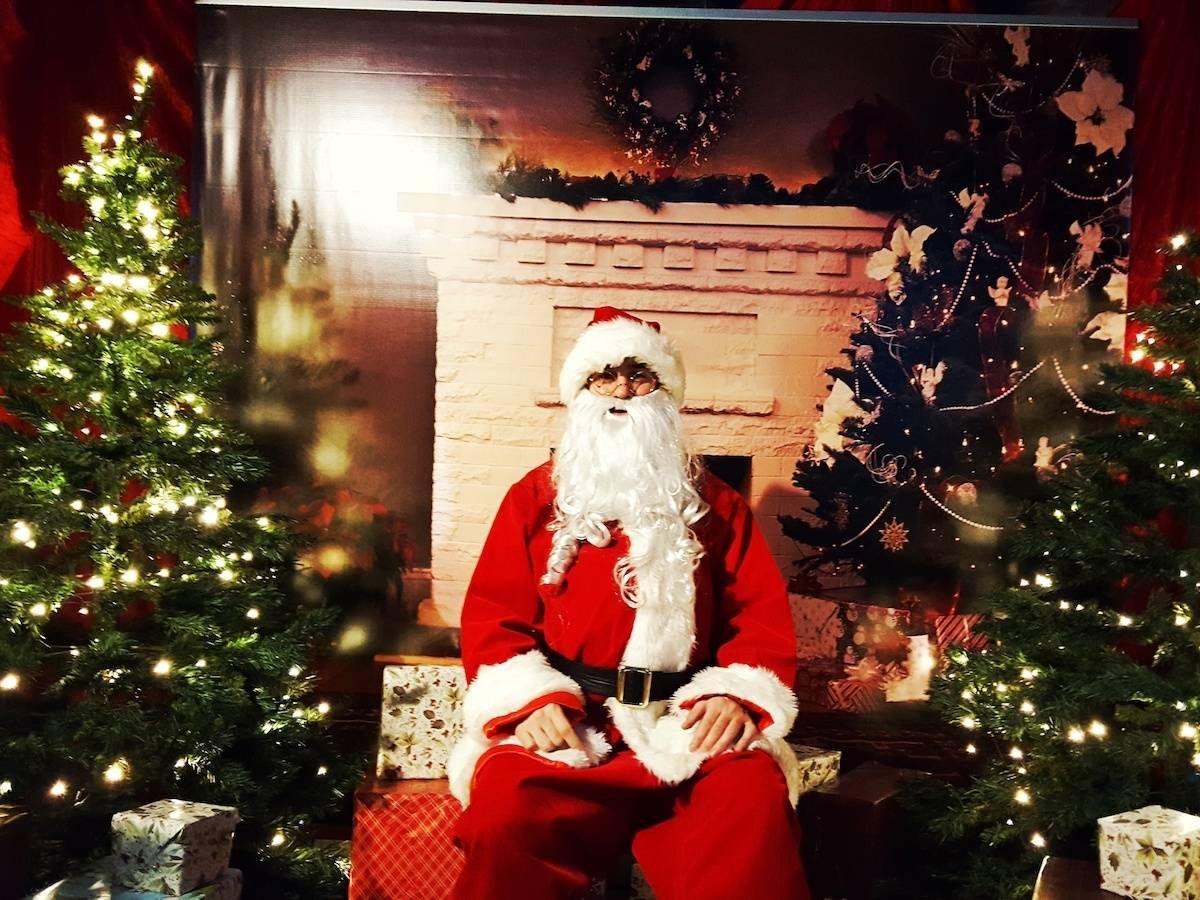 For more information about the National Sea Life Centre in Birmingham including their visit Santa experience, have a look at their website. If you are looking for the ideal place to visit Santa, do check out my other ideas for Christmas days out in the West Midlands too.
[AD] Press trip