Rex the baby Tyrannosaurus was off his lead, surrounded by children when it happened. Nobody could know for sure what triggered it. Something in the crowd perhaps, a sudden noise. A baby crying. And suddenly, he was off. Running towards the kids, roaring like a crazy beast. They scattered everywhere, screaming for mercy.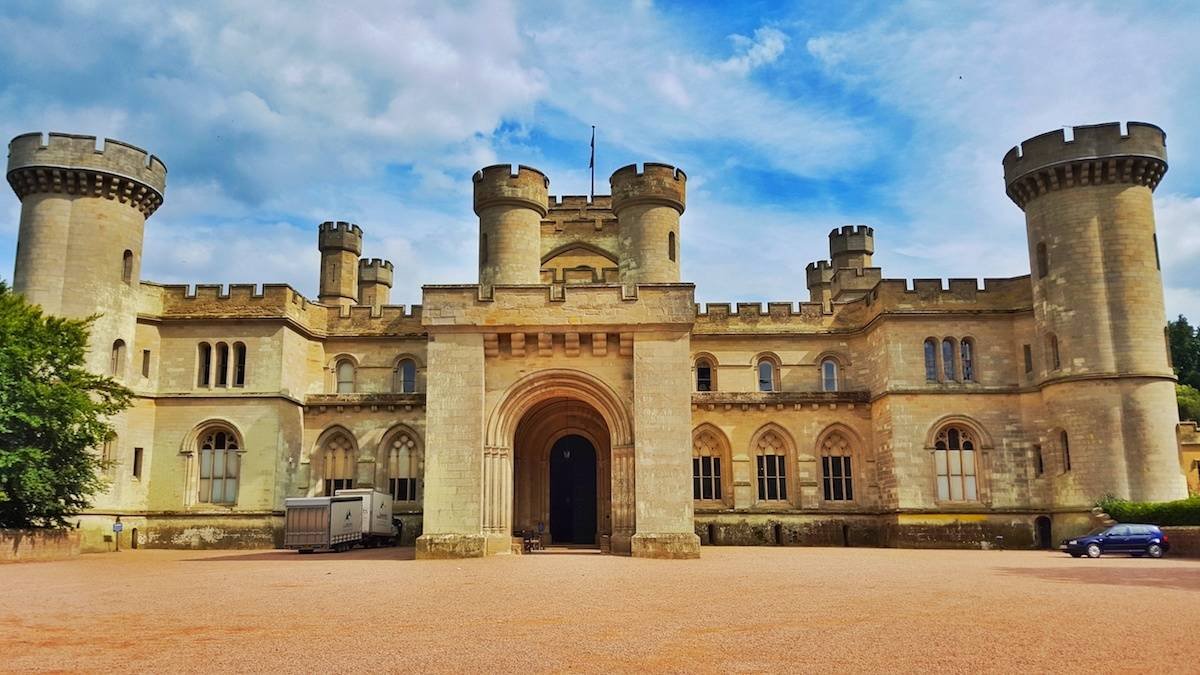 The dinosaur show
The dinosaur show at Eastnor Castle featured a person in a very realistic dinosaur suit. The 'keeper' presented the show, starting off with 'Rex' on a lead. He was introduced, complete with lots of educational facts about dinosaurs. That's when the fun started. Rex came off his lead and children were invited from the audience to meet him. He danced, did tricks and of course chased the children.
This dinosaur is very realistic for young children. Despite the fact that you can see the person's legs under the suit, Lia was horrified. She was utterly convinced that the dinosaur was going to eat someone. Libby was the opposite – she was happy to get involved, go up and meet Rex and generally enjoy the show. At three, Lia is probably a bit too young for it. There were other young children who seemed even more petrified than Lia, so I'd probably recommend it for children from four years old and up.
Outdoor fun at Eastnor
We have been visiting Eastnor Castle with the girls since they were tiny. Last year, we went to the Knight's School event. My favourite thing about Eastnor is how much it encourages adventurous outdoor fun.
On arrival, we headed straight to the obstacle course and maze. The girls spent ages on the obstacle course, Libby particularly loved the roundabout swing. The maze was notably more challenging than expected, the view from the middle was beautiful but it took us ages to find our way out!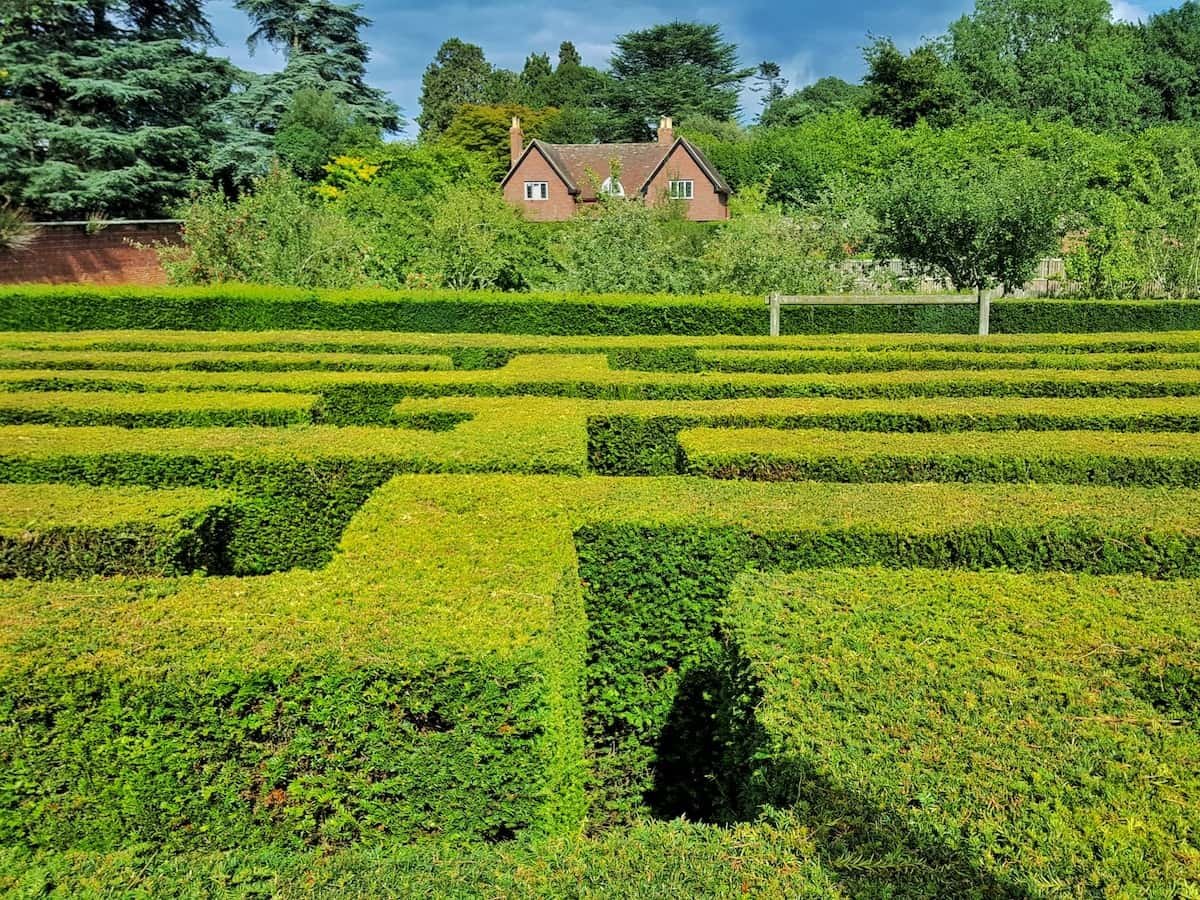 The next outdoor challenge was the playground, with its high ropes for adventurous children. For the less brave like Lia, there were swings, a slide, vehicles and other fun equipment to play on. For more natural play, children could head into the arboretum and follow the tree trail or climb a tree. There are also acres of grounds including a lake and deer park on the Eastnor estate for visitors to enjoy.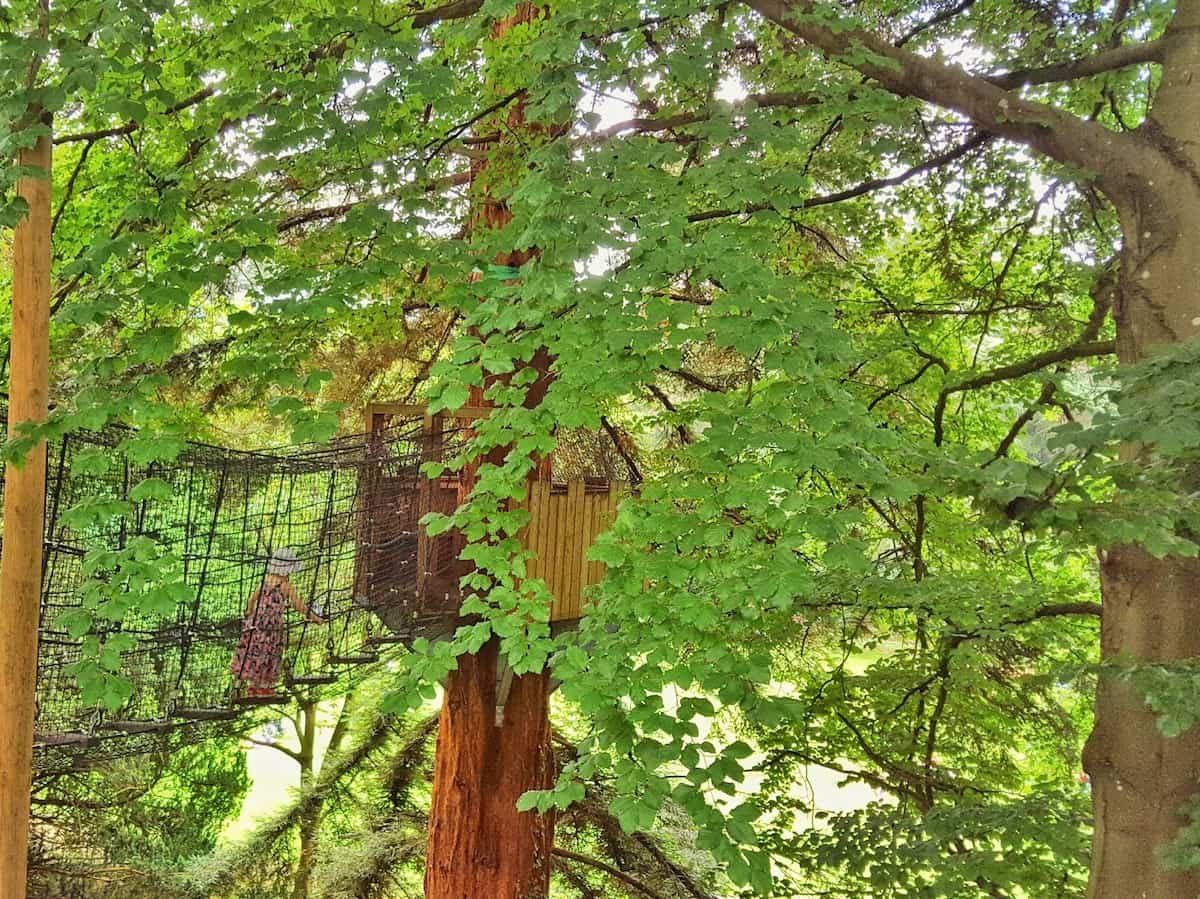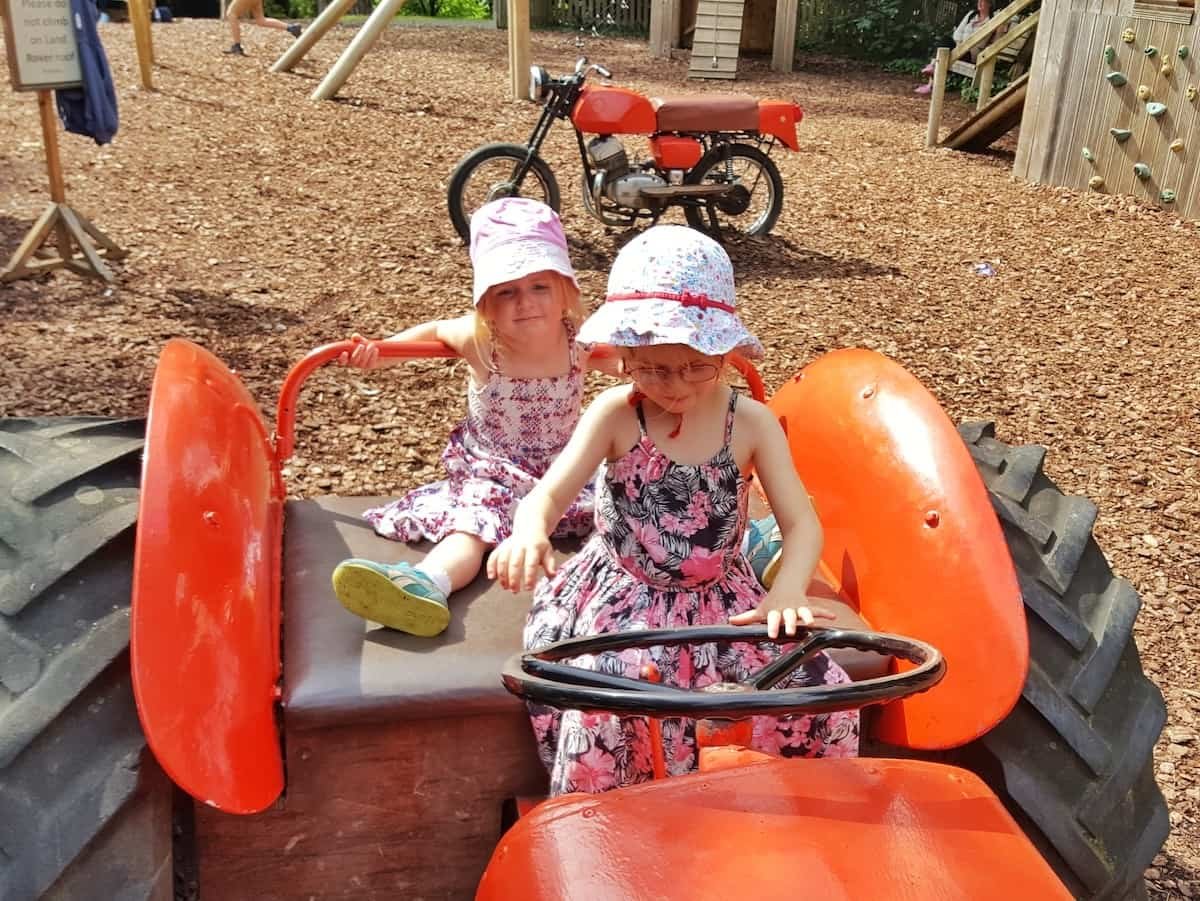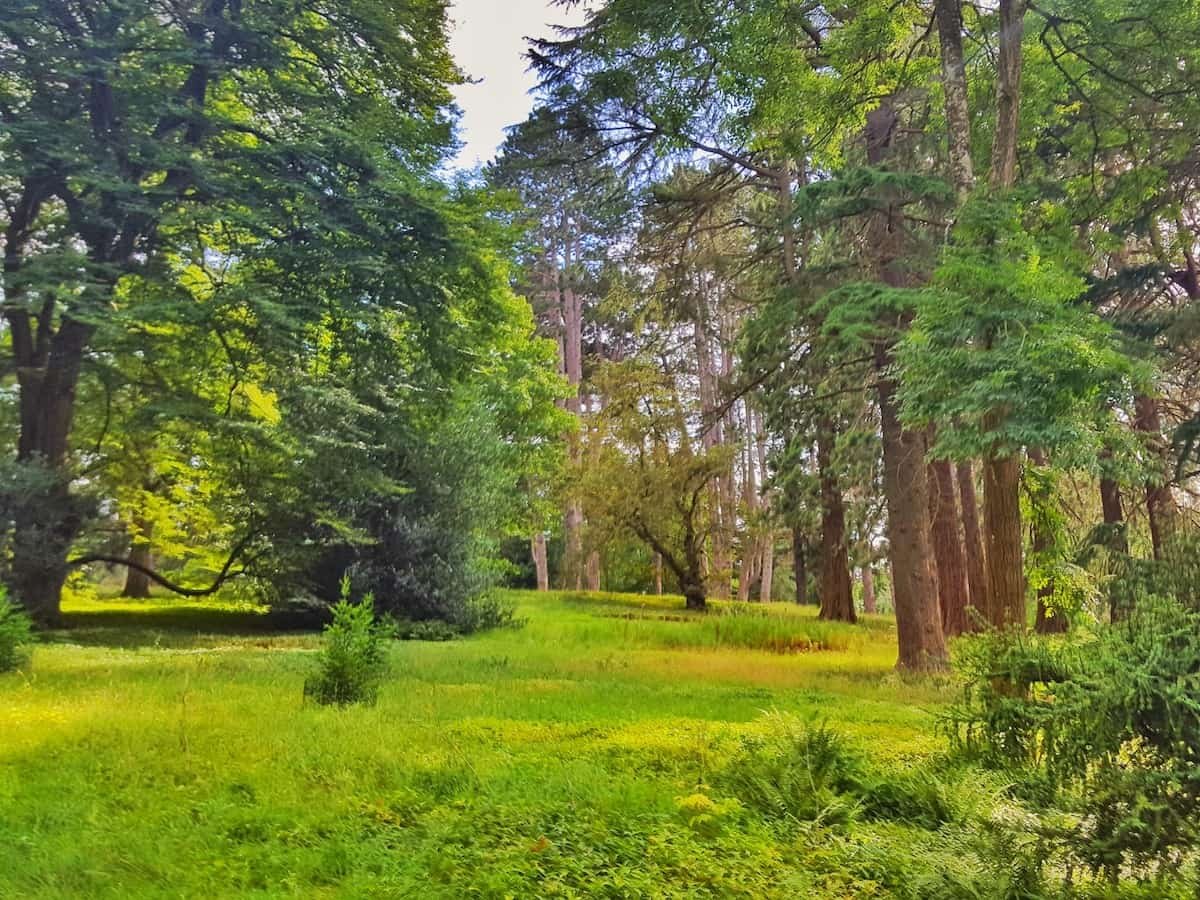 Inside the castle
Despite only having been built in the 1820s, Eastnor has a lot of history to share. You can look around inside the castle, learn about its history and enjoy the beautiful views. The girls tried on armour helmets and loved looking at the bedrooms and finding out about the people who had stayed there. I have always been impressed that you can take dogs inside Eastnor Castle. It is one of the most dog-friendly places I know.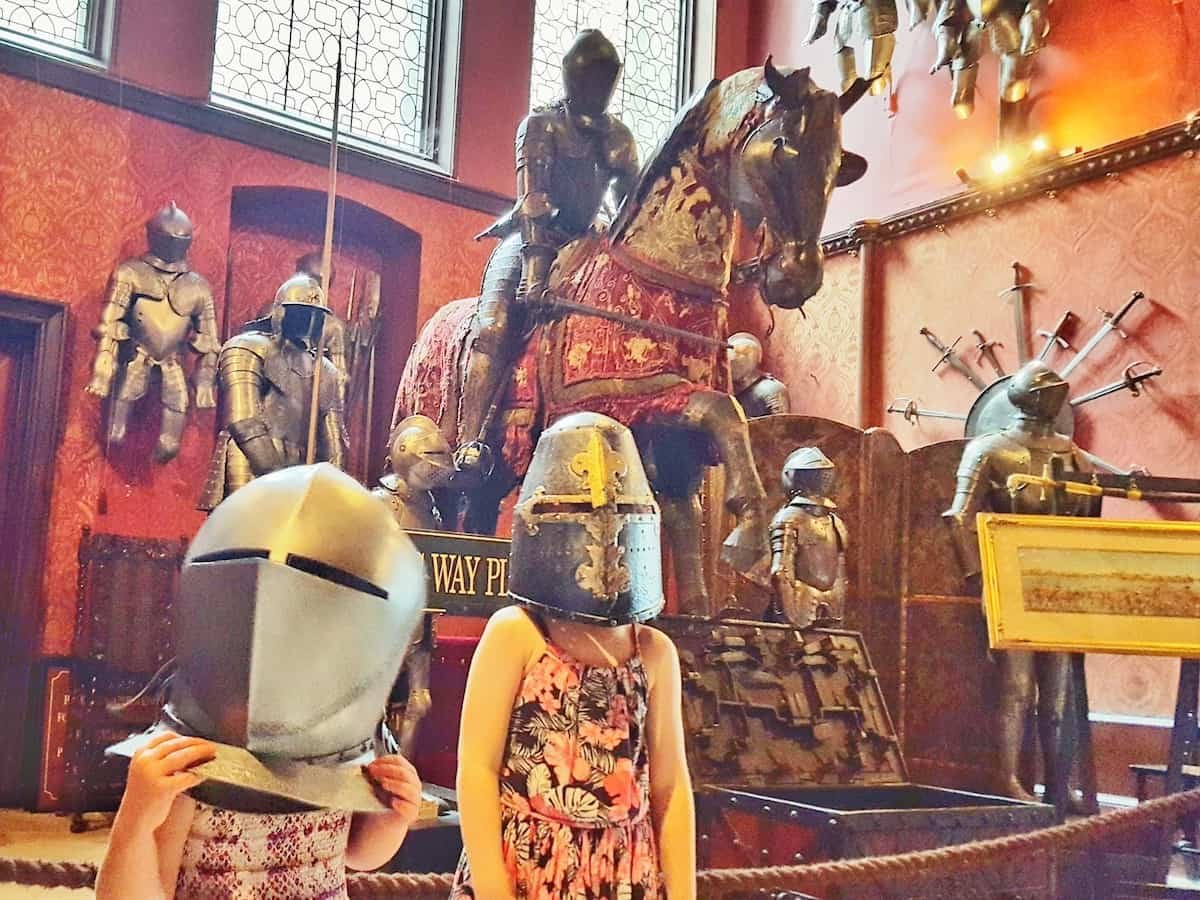 Whenever you visit Eastnor you will be greeted with outdoor fun, stunning views across to the Malvern Hills and a warm welcome. Check their events page to see any shows or activities that will be happening during your visit. This week, there is a puppet show. This is another event we've been to in the past and would highly recommend, especially for Punch and Judy fans!
Please note, we were invited to Eastnor Castle free of charge to allow me to produce this review. All views, opinions and outdoor adventurers are my own.