Things to do West Midlands May half term 2022
With Easter holidays only just over, May half term is creeping up on us already! If you're looking forward to family time in (hopefully) warmer weather, these things to do around the West Midlands will help you plan a school holiday full of fun days out. This guide covers the whole West Midlands region, so if you're looking for activities in a particular area, please use the table below to take you to the relevant section. For more things to do in the area from family or dog friendly attractions to ideas for a rainy day, head to my comprehensive days out guide.
Things to do in Herefordshire May half term 2022
Berrington Hall National Trust
Berrington Hall National Trust has a children's trail available during May half term 2022, starting on 28th May. Visitors are encouraged to explore the gardens whilst following the trail. Clue sheets cost £2.50 each including a prize. They also have a natural play area and you can look around both the gardens and the mansion itself. Full details are available on the Berrington Hall website.
Brockhampton Estate National Trust
Brockhampton, like other National Trust properties, will have a children's half term trail available from 28th May 2022. Visitors can learn about the orchard as they follow the clues on the map. The cost is £2.50 including a prize. Guests are also free to explore the medieval manor house and follow one of the way-marked walks in the grounds. Head to the Brockhampton website for full details.
Croft Castle
It's all about trees on the Croft Castle nature connections trail this May half term from Saturday 28th May. Find out how trees provide homes for the local wildlife. The trail cost is £2.50 in addition to the entrance fee. Croft castle is a lovely place to visit with lots of walks around the grounds and woods. Children will enjoy the mini castle and natural play areas. Full information is available on their website and you can read our review of a dog friendly family day out at Croft Castle.
Eastnor Castle
A few different events take place at Eastnor Castle during May half term 2022. The action kicks off with Eastnor Steam and Vintage weekend on Saturday 28th and Sunday 29th May. Visitors will see vintage vehicles and steam engines, live music and old fashioned dancing. Enjoy giant games in the garden and ride on a model steam engine, chair swing and vintage carousel. Enjoy jubilee themed runaround days from Monday 30th May to Thursday 2nd June. Allow children to let off some steam in the grounds and enjoy the playground. There's more family fun on Sunday 5th June with garden games and a zip wire on the valley lawn. Head to their 'what's on' page for dates and times and read our review of Eastnor Castle.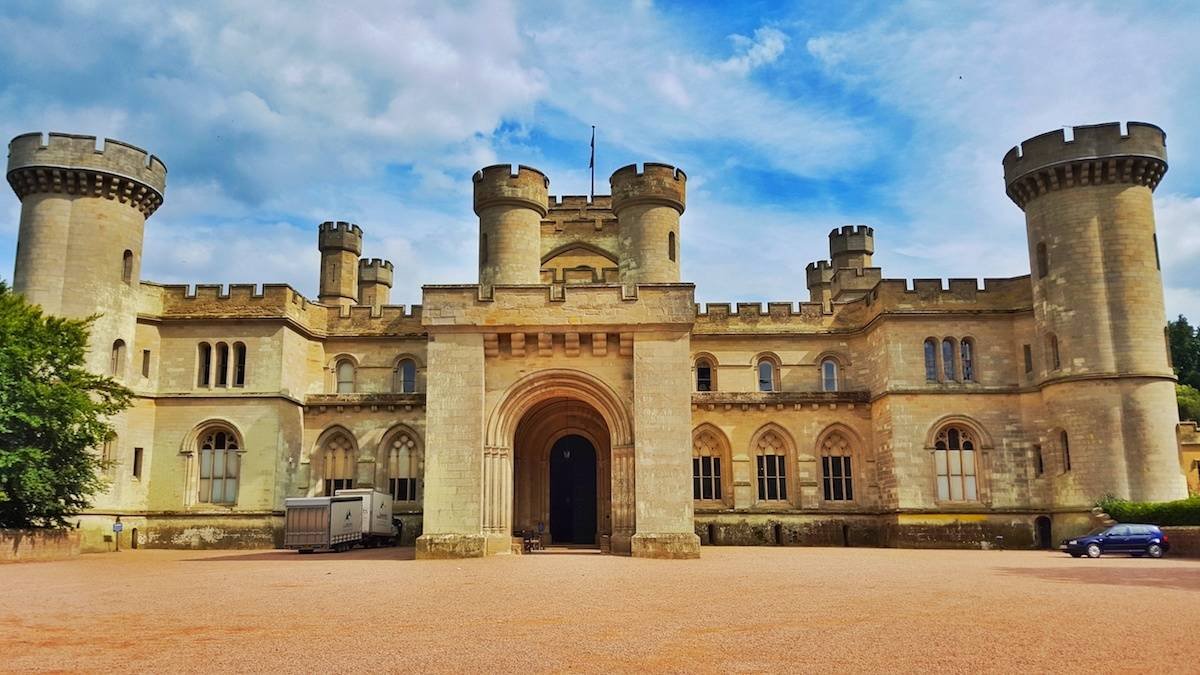 Newbridge Farm Park
Newbridge Farm Park is open during May Half Term 2022 from Saturday 28th May to Saturday 4th June. On Monday 30th May, a life sized Air Ambulance helipod is on site. Children can explore the helipod and £1 from each admission ticket will be donated to Midlands Air Ambulance. On May 31st and June 1st, pony rides take place at Newbridge. It is worth bearing in mind that this is not an animal based attraction anymore. Instead, they have plenty of play equipment for children under 8 years old.
Things to do in Shropshire May half term 2022
Attingham Park
Visitors to Attingham Park this half term can take part in a Jubilee themed activity. Collect a nature crown from reception on arrival, and decorate it during your visit by adding natural jewels. Suggested items are grass, feathers, and leaves but children can decorate their crown with whatever they find. You can check their website for more information.
Hawkstone Park Follies
It's wilderness week at Hawkstone Park Follies this May half term! Explore their caves, cross bridges, look for trolls, build a den, climb a tower and look out for wildlife while you take a stroll around the site. All activities are included in the admission price and it's cheaper to buy tickets online before you go, although they are also available on the door. Full details are on the Hawkstone Park Follies website.
RAF Cosford
There are no specific events listed for RAF Cosford for May half term, but they are open and ready to accept visitors. This is a free day out, so offers a great option if you're on a budget this half term. Stroll around the displays of planes, cars, tanks and models. See historic items like the oldest Spitfire in the world and take part in a 4D red arrows experience. Have a go at flying a Spitfire or Typhoon jet in a flight simulator and learn about the Cold War in the interactive hotspots. Whilst Cosford is free to visit, it is still worth booking via the website before you go.
Ray's Farm, Bridgenorth
Follow a magical mystery trail around Ray's Farm over May half term from 28th May to 5th June 2022. Anyone who completes the trail will be entered into a draw to win a family ticket to come back another day. The magic continues in the Fairytale Forest and Mythical Woods, full of fascinating wooden sculptures. Visitors can also take part in animal lessons and encounters. Look out for the naughtiest goat on the farm, his name is Bertie! Full details of the event are on their website.
Shropshire Hills Discovery Centre
Visitors to the Shropshire Hills Discovery Centre this half term from 30th May to 3rd June 2022 can learn to become plant whisperers! Find out how plants communicate with each other, giving danger warnings. They even share nutrients using fungi and have their own personalities. Children might want to put a blindfold on and get to know a tree before giving it a clay face. This activity is recommended for children aged 4-11 years. The website says that advance booking is essential. For full details, prices, dates and times see the Discovery Centre website.
Things to do in Staffordshire May half term 2022
Alton Towers
It's time for a mardi gras at Alton Towers this May half term. From 21st May right through to 19th June, there will be a carnival atmosphere every day with street performers, music and colour. Street food from around the world will accompany the carnival and each area of the theme park will be represented with its own static carnival float. For full details, head to the Alton Towers website. You can also read my review of a trip to Alton Towers theme park, water park and cBeebies hotel with little ones.
Drayton Manor Park
Drayton Manor have extra entertainment on hand this half term. In Thomas land, Sir Topham Hatt, Rusty and Dusty will be on the Knapford Station Balcony at 11am, 12pm and 2pm daily for their Jubilee Bake Off. They end the day with their Royal Goodbye show at 4pm daily and there are also opportunities to meet them and have a photo taken together. In the main park, there will be dancing, party games and prizes on the carousel stage at 12.30pm and 3pm. Street entertainers will be roaming the park and the zoo keepers are giving talks throughout the day. Drayton Manor seems to have a new website which isn't entirely easy to navigate, so if you can't find the details of the half term event, it's here! Whilst tickets are available on the door, it's 30% cheaper to book in advance. You can also read our Drayton Manor review.
National Forest Adventure Farm
May half term 2022 is dino week at the National Forest Adventure Farm from 28th May to 5th June. They have a brand new raptor ranch where a velociraptor, triceratops, spinosaurus and even a t-rex are waiting to meet you! Learn how to tame your dinosaur at dino training camp, have a one to one dino encounter and take on the raptor run, evading the velociraptor with the aim of collecting all the dinosaur eggs. Visitors can also take part in fossil panning, tractor rides and all the other attractions are open too. You'll need to book online in advance on the National Forest Adventure Farm website. You can also read my review of Halloween Half Term at the National Forest Adventure Farm.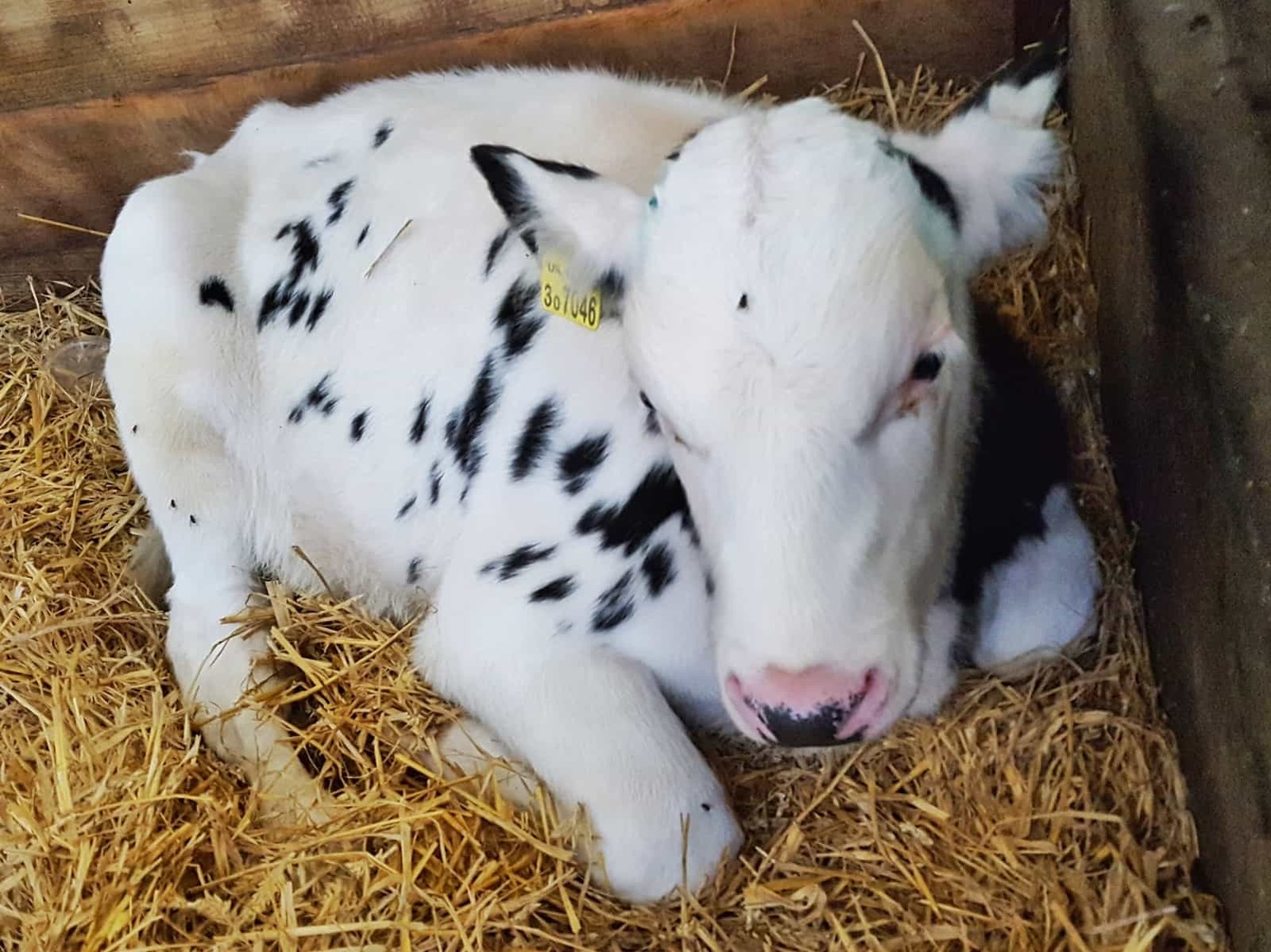 Statfold Narrow Gauge Museum Trust
Statfold Barn is open this Whitsun week from 28th May to 5th June 2022. Enjoy a ride on the narrow gauge train and explore the railway museum. Younger visitors will appreciate Toby's Barn play and climb, a soft play area and children's indoor climbing wall. There's a brand new outdoor play area full of diggers as well as a children's play park. A bouncy slide and bouncy castle add an extra dimension to the entertainment. Full information is available on the Statfold website. You can also read my review of a family day out at Statfold Barn.
Things to do in Warwickshire May half term 2022
Hatton Adventure World
There's a pirate invasion at Hatton Adventure World this Whitsun half term! Captain Starling's pirate crew have taken over and it's up to the visitors to save Hatton! There will be pirate themed adventures, entertainment and activities from 28th May to 5th June 2022. Look out for a live stage show about hidden treasure, pirate battles, family shows and best dressed competitions for anyone who dresses as a pirate! Head to their events page to find out more about this and other things taking place at Hatton this summer.
Kenilworth Castle, Warwickshire
Don't tell the children but Kids Rule this May Half Term at Kenilworth Castle and Elizabethan Garden! From Saturday 28th May to Sunday 5th June 2022, visitors can immerse themselves in the story of England. Hear about Elizabeth I visiting Kenilworth and find out about history's young monarchs. What happened when a child was in charge of the country? Children can learn how to hold a sword and take sword fighting lessons. An armour tent is open all day so you can find out how royals would historically have protected themselves in combat.  More information on both events is available on their website and booking is essential. You can also read my review of a dog friendly family day out at Kenilworth Castle.
Warwick Castle, Warwick
Warwick Castle is a great half term day out for children of all ages. Little ones will enjoy three Zog themed attractions; Zog play land, interactive trail and live show. The Princess Tower is lovely for younger children too. The whole family will be excited to see the Falcolner's Quest bird of prey show, Horrible Histories maze and the archery demonstration from the Warwick Castle bowman. Older children (10 years and over) can venture into the castle dungeon. There is an extra cost for this and it's not for the faint hearted! Head to the Warwick Castle website for full details and read our review of Warwick Castle's Wars of the Roses.
Things to do in the West Midlands (County) May half term 2022
Black Country Living Museum (BCLM)
They're celebrating coronations and jubilees of years gone by at the Black Country Living Museum this half term from 28th May to 5th June 2022. Dress in red, white and blue to look back from the Diamond Jubilee of Queen Victoria, through to the current Platinum Jubilee celebrations. Meet characters from different eras and prepare for a street party. Decorate a Jubilee plate, make decorations for the museum and help out the party planner. The street party starts at 11.30 am and a grand parade runs from 1.30 pm. The school room will be set in the 1950s to celebrate the coronation of Queen Elizabeth II with a test on flags of the Commonwealth. Head to the BCLM website for more information and read my review of the Black Country Living Museum.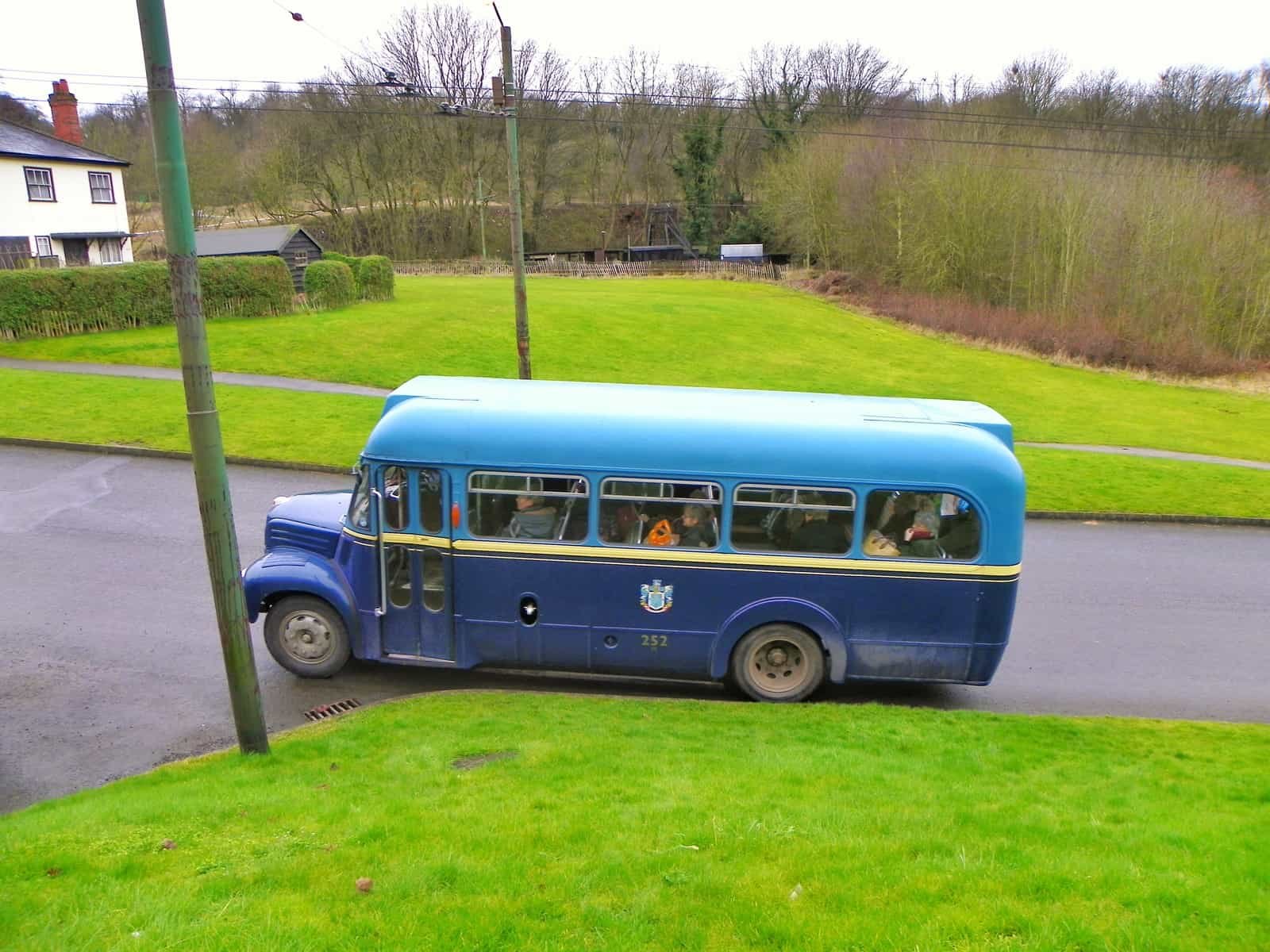 Cadbury World
During May half term 2022, Freddo's Festival of Fun stage show will take visitors on a musical journey. Expect rock, pop, country music, magic tricks and entertainment. On Saturday 4th and Sunday 5th June, the Cadbury World marquee will be decorated for the Platinum Jubilee. Visitors will be treated to afternoon tea and meet entertainers and Cadbury characters. Full details are on their website and you can read my review of a family day out at Cadbury World.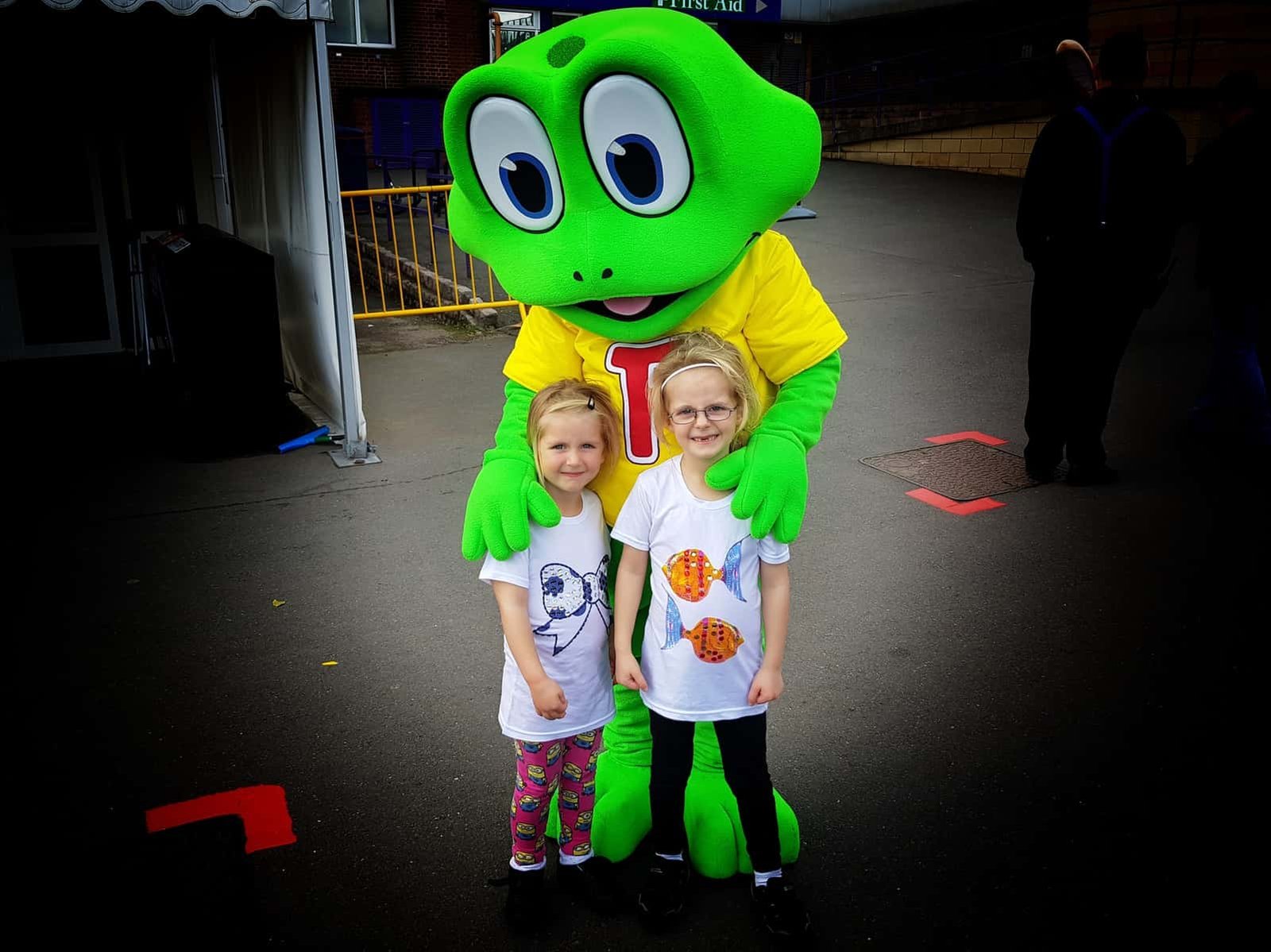 National Sea Life Centre
Peppa Pig will be at the National Sea Life Centre throughout May half term 2022. Follow an interactive trail and help Peppa to count starfish, spot seahorses, learn about sharks and carry out fun activities such as doing jigsaws and making bracelets. Peppa will be on hand for photo opportunities and there's even a reward for completing the trail. More information is available on the National Sea Life Centre website and you can also read my review of the National Sea Life Centre.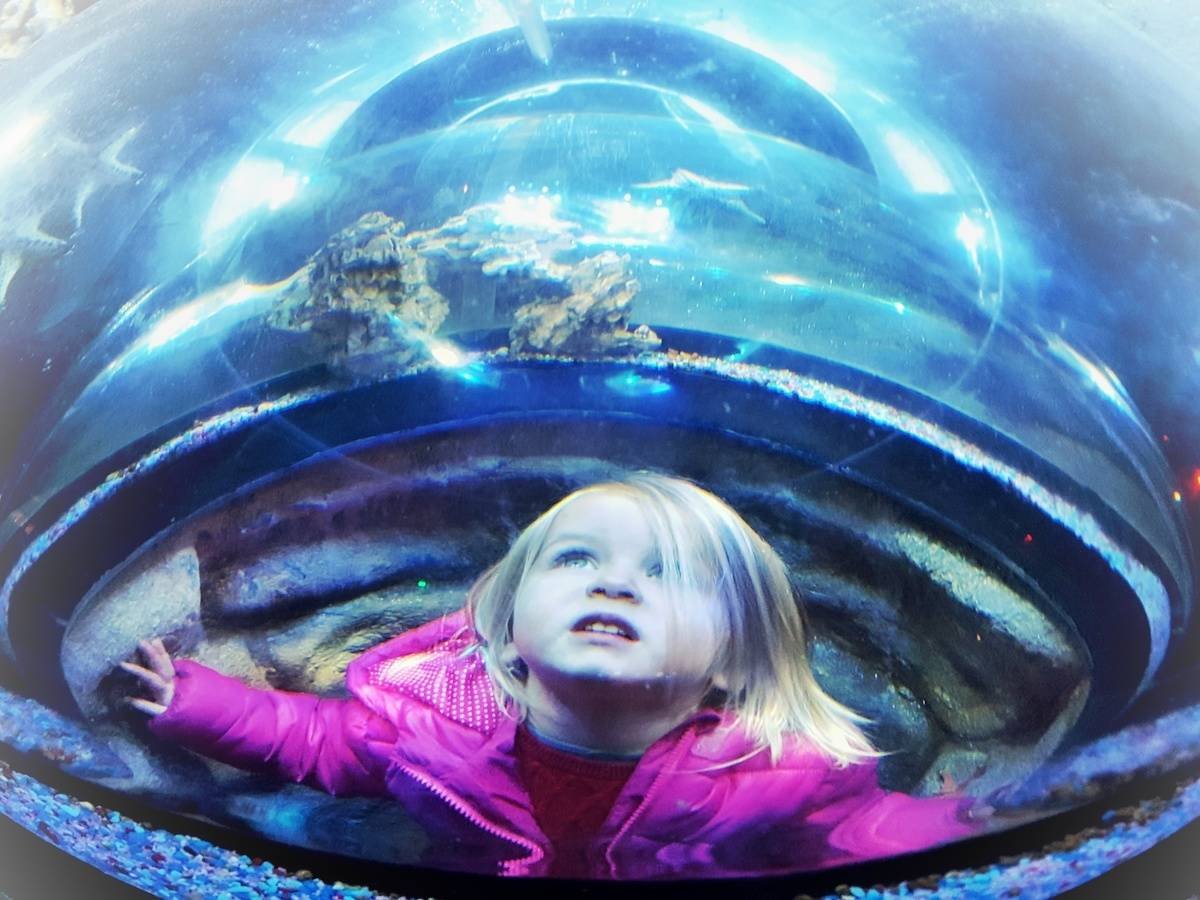 Things to do in Worcestershire during May half term 2022
Croome National Trust
Follow a tree-mendous trail from Croome's Church to the Rotunda and learn about the trees on the estate. Match ten leaf shapes to their trees and share your favourite tree on social media. Trails can be purchased from the outdoor hub near the visitor reception. Full details are available on the Croome website.
Mello Festival
Mello is a fantastic family festival that takes place during May half term, running from 2nd to 5th June 2022. There are plenty of things that children can get involved in, such as kids corner, a circus, nature makers and a family fete. The whole family will enjoy the musical lineup. Rag n Bone Man, Ella Henderson, The Feeling, Craig Charles, Top Loader and the Boo Radleys are joined by other bands, musicians and DJs to keep the party going all weekend. The event is organised by the same people who run the fabulous Sunshine Festival. Find out more and buy tickets on the Mello website.
Severn Valley Railway
From Thursday 2nd to Sunday 5th June 2022, Severn Valley Railway are celebrating the Queen's Platinum Jubilee. Whilst I don't think this is an event aimed specifically at children, there seems to be plenty going on to keep everyone entertained. There will be flags, bunting and a purple locomotive called Elizabeth II. Look out for a vintage fairground ride at Bridgnorth, a daily Battle of Britain Memorial fly past from a Lancaster and a range of vintage vehicles. Paddington is on hand at the Engine House, with BrickLive putting on a special Paddington display. There are concerts and dining experiences taking place at various times over the weekend to take your experience to the next level. For full details, prices and to book, head to the Severn Valley Railway website.
Witley Court
Kids rule at Witley Court this half term from 29th May to 6th June. Storytellers and performers are on hand to keep visitors entertained while they spend time outdoors as a family. You can find full details and times of the event on their website and read our review of Witley Court.