With Easter holidays only just over, May half term and the Whitsun holiday is rapidly approaching already. If you're looking forward to family time in (hopefully) warmer weather, these things to do around the West Midlands will help you plan a school holiday full of fun days out. As it covers the whole West Midlands region, I've split this guide up by district. If you're looking for activities in a particular area, please click on one of the links below to take you to the relevant section. For more things to do in the area from family or dog friendly attractions to ideas for a rainy day, head to my comprehensive days out guide.
Things to do in Herefordshire during May half term
Berrington Hall National Trust
Berrington Hall is taking visitors back in time to the 18th century this half term. Children can become explorers on the Treasure Island trail. Battle pirates, explore the grounds and discover hidden treasure. Inside the mansion, the Dress Fit for a King and Eye Am She exhibits will show visitors what people would have worn at the time. LEGO fans can bring their own LEGO or borrow some to beat Capability Brown by designing and creating their own miniature walled garden. Full details are available on the Berrington Hall website.
Brockhampton Estate National Trust
Brockhampton is in Herefordshire, an area traditionally associated with delicious cherries. In fact, there used to be a large cherry orchard near Brockhampton Manor House. That's why cherries are on the menu this half term from 25th May to 2nd June, with a trail to discover how the Tudors brought cherries to Britain. Everyone who completes the Tudor Cherry Chase wins a prize. Head to the Brockhampton website for full details.
Croft Castle
Visitors can learn about nature through the medium of art at Croft Castle this half term. Find wild flowers on a Nature Art trail around the walled garden, complete activities and collect a prize at the end. Inside, you can learn about Croft during the Second World War and what it was like to go to school there. Then, run around the natural play area to let off some steam and tick off a few of the National Trust's 50 things list. Full information is available on their website and you can read our review of a dog friendly family day out at Croft Castle.
Eastnor Castle
A few different events take place at Eastnor Castle this half term. The action kicks off with Eastnor Steam and Vintage, where steam engines, giant garden games and a vintage carousel entertain the children. Later in the week, they host Runaround days, where young children can burn off some steam. The excitement ends with an inflatable fun day featuring an inflatable slide and obstacle course. Head to their 'what's on' page for dates and times and read our review of Eastnor Castle.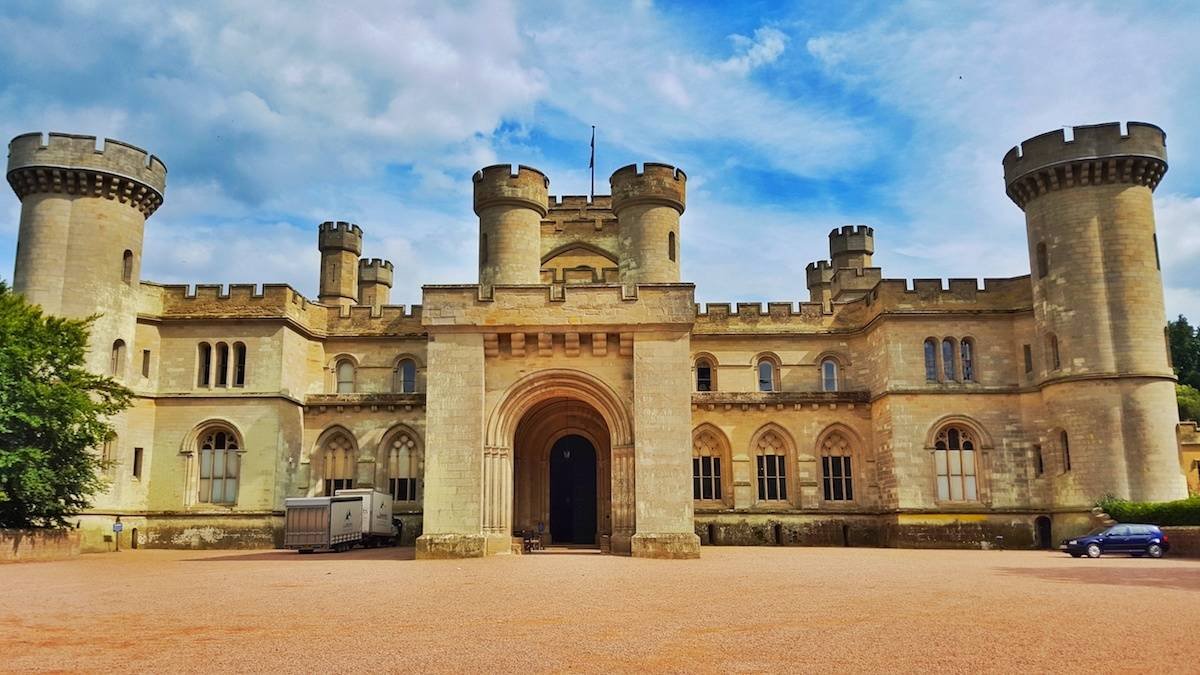 Things to do in Shropshire during May half term
Attingham Park
Half term is off to a flying start at Attingham, with their popular family camping event taking place on 25th May. Activities, dinner and breakfast are included but you'll need to bring your own tent. On 28th May, visitors can go on a deer park safari to spot wildlife around the estate. A family wildlife day takes place on 29th May, including a tractor ride around the deer park, pond dipping and seeing parts of the estate where visitors aren't usually allowed. From 30th May to 6th June, visitors of all ages can see the archaeological dig taking place. Last year, an unmapped building was found near the walled garden. Archaeologists are digging further around the exterior this year, as well as extending their knowledge of the original site. If you'd like to have a go at an archaeological dig, sign up for one of the have-a-go family sessions on 1st and 2nd June. It's suitable for people of all ages and tools, equipment and tuition are provided. Do check the website for full details, dates and times. Booking is essential for some activities.
Dorothy Clive Garden
There's a bug themed trail at the Dorothy Clive Garden from 25th May to 2nd June. Children will love following the trail around the garden to earn a treat from the gift room. Then, head to the outdoor classroom to enjoy a craft activity. A storyteller will be in the garden with tales of bugs and beasts on 2nd June. There are even reduced entry fees for adults who are accompanied by a child during half term. Full details are on the Dorothy Clive Garden website.
Hawkstone Park Follies
The Enchanted Trail continues at Hawkstone Park throughout the half term and right the way through the Summer. This magical trail through the landscape allows children to follow a beautifully illustrated booklet as they explore the Follies and their stunning surroundings. There's lots of interactive fun along the way, including climbing towers, a giant's telephone and mysterious caves. Look out for trolls as you collect leaves and other ingredients for a magic spell. There's even a pot of gold to find at the end of the rainbow. Children who complete the trail will find a magic word that entitles them to an Enchanted Trail certificate. Full details are on the Hawkstone Park Follies website.
RAF Cosford
Activities at RAF Cosford centre around the First World War this half term. Families can gain an insight into what life was like for First World War pilots. There's even a chance to look around inside two Sopwith planes. A slang trail allows visitors to learn unusual words and phrases that would have been used at the time. These activities are only available for certain dates and times, so check the website for full details before visiting.
Ray's Farm, Bridgenorth
Woodpeckers lead visitors on a magical mystery trail around Ray's Farm over May half term. Anyone who completes the trail will be entered into a draw to win a family ticket to Ray's Farm. The magic continues in the Fairytale Forest and Mythical Woods, full of wooden mythical sculptures. Visitors can also take part in animal lessons and encounters. Full details of the event are on their website.
Shropshire Hills Discovery Centre
Pokemon fans will be flocking to the Shropshire Hills Discovery Centre this Whitsun holiday. From 27th to 31st May, Professor Spindle will be staffing the Pokemon Lab every day from 1pm to 2.30pm. Visitors will look at Pokemon and other animals and document their findings to be entered into Professor Spindle's Pokedex. The workshop finishes with a walk around the meadows to discover the habitats of wild Pokemon. There's even more Pokemon fun to be had on 28th May, when children can do some Pokemon Cooking. Make Pika-Chewy granola, mozzarella and tomato poke balls and bagels for Bulbarsaur. If Pokemon are not your thing, you might prefer the Flicks in the Sticks showing of The Greatest Showman. It takes place on 27th May with refreshments, crafts and a bar available. For full details, dates and times see the Discovery Centre website.
Things to do in Staffordshire during May half term
Alton Towers
The new ride at Alton Towers this year is great for tiny tots. The Peter Rabbit Hippity Hop combines favourite characters with a just enough adrenaline. The story of the ride is that Benjamin Bunny has hidden from his friends in Mr McGregor's garden. Visitors join Peter Rabbit and Lily Bobtail to explore the garden and solve puzzles to try to uncover his hiding place. Then, they hop high into the sky to find Benjamin from the top! There's also a Teletubbies Big Band Live show during half term, as well as the usual rides and attractions for all ages. For full details, head to the Alton Towers website. You can also read my review of a trip to Alton Towers theme park, water park and cBeebies hotel with little ones.
Drayton Manor Park
Activities include a Love Your Zoo trail to learn about over 100 different species. Children can learn what it's like to be a vet with a hands-on activity between 1pm and 3pm next to the meerkats throughout half term. There's also an interactive Animals are Amazing journey near the lynx at 10am and 3.30pm each day. All the usual rides and attractions are open, keeping everyone happy from thrill seekers to tiny tots. Visitors can purchase a special offer ticket for four people for £95. Find out more on their website and read our Drayton Manor review.
Kinver Edge and the Rock Houses
Budding young photographers will love the Little Snappers Photography Rambles at Kinver Edge this half term. Take a walk in the countryside with your camera, looking for signs of spring. Capture the perfect shot with the help of experienced photographers. This family event takes place on 27th and 31st May from 11am to 1pm and dogs on leads are welcome to join you. For full details and to book, head to the Kinver Edge website. You can also read my review of a dog friendly family day out at Kinver Edge and the Rock Houses.
National Forest Adventure Farm
It's Dino Week at the National Forest Adventure Farm from 26th May to 2nd June. Along with interactive dinosaur shows, there will be a some lifelike dinosaurs roaming around the farm. There's even a raptor run for little ones – only the bravest will make it past the velociraptor to grab a dinosaur egg. Pan for fossils in the sand to see if you discover any prehistoric bones. See full details on their website and read my review of Halloween Half Term at the National Forest Adventure Farm.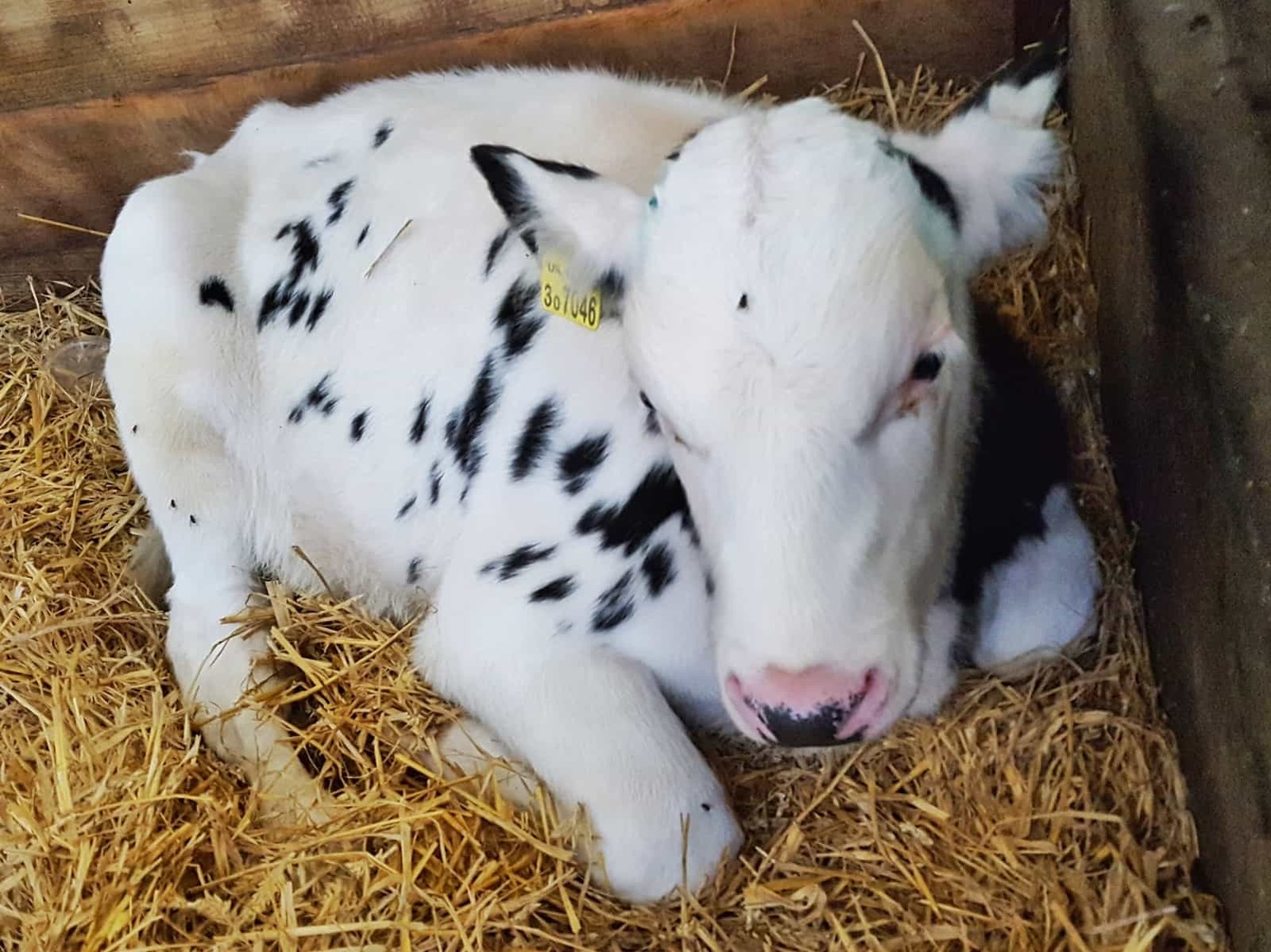 Trentham Gardens, Stoke-on-Trent
Children will love riding the Trentham Fern miniature train during May half term. Travel along the eastern side of the lake throughout the week between midday and 3.45pm as long as the weather permits. The electric powered Miss Elizabeth boat is also running during the Whitsun holiday, from 27th to 31st May. Sailings are every hour in the morning and half past the hour in the afternoon from the North Jetty. A new art installation will be at Trentham from May, with the theme of butterflies. In aid of the Donna Louise Hospice for Children and Young People, every ceramic butterfly in the display is available to purchase. Full details of all events are on the Trentham Gardens website.
Things to do in Warwickshire during May half term
Hatton Adventure World
Swashbuckle fans will delight in the pirate festival at Hatton Adventure World this Whitsun holiday. There are treasure hunts, pirate shows and battles and a plethora of other activities. Do check the full programme on their events page, there seems to be something for everyone. There's also a discount on the entry fee for booking online.
Kenilworth Castle, Warwickshire
There are two events taking place at Kenilworth Castle during the school holidays. On 26th and 27th May, the Knight's tournament takes visitors back in time to get close to the action while rival knights compete with each other. The tournament is the ultimate test of skill and strength with clashing swords, flying arrows and a Grand Melee at the end. Characters from the Middle Ages greet visitors to the encampment, where it's possible to try on a knight's armour. Children can also join in with knight's training drills on the field. From 28th May to 2nd June, a medieval academy takes place. Children can transform themselves into Lords and ladies, learning tips to help with everything from combat to curtsies. More information on both events is available on their website. You can also read my review of a dog friendly family day out at Kenilworth Castle.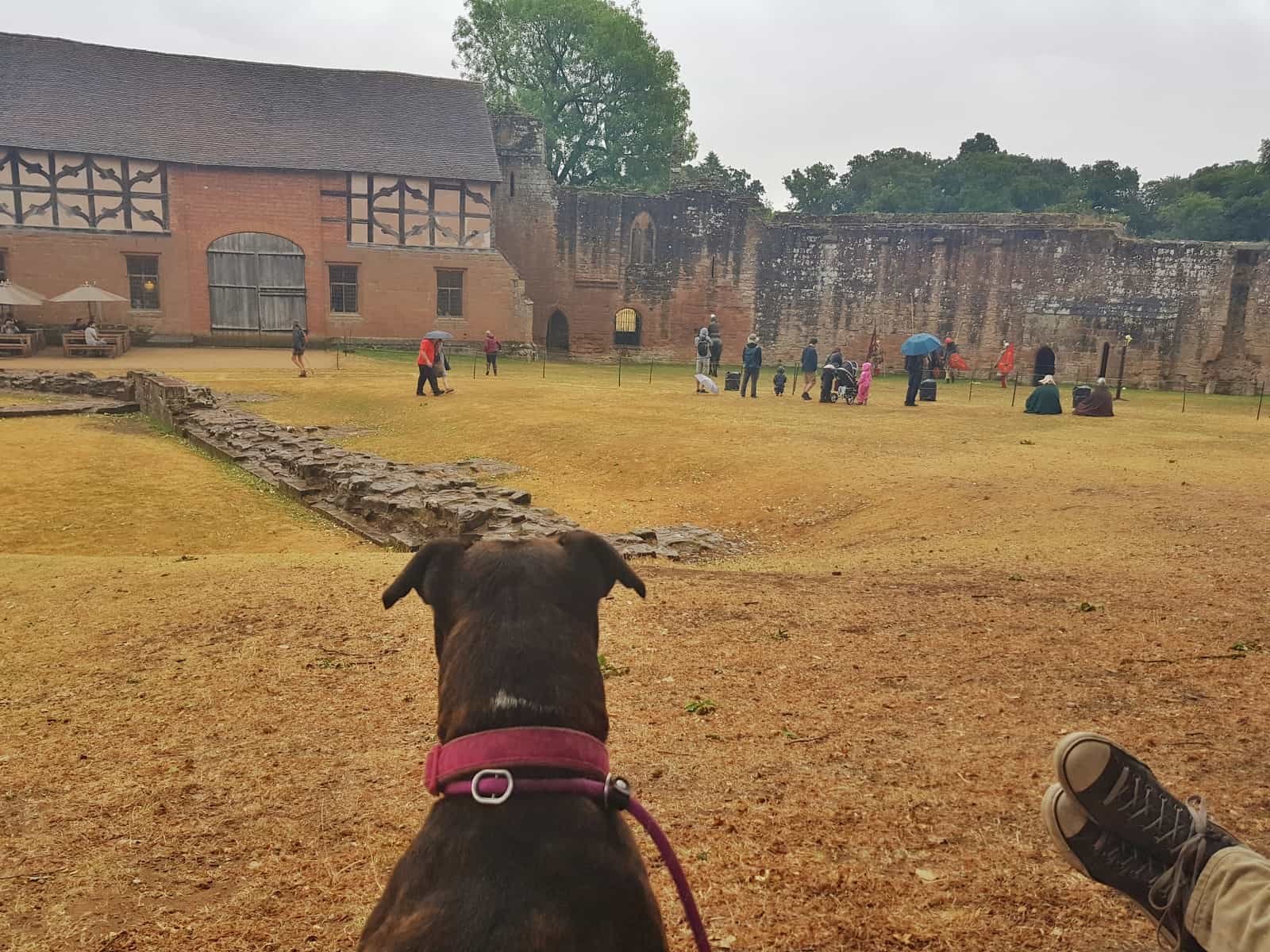 Royal Shakespeare Company, Stratford Upon Avon
A variety of workshops at the RSC cater for children aged from 4, right up to 17 this holiday. Check the RSC website to see what the workshops involve and the ages each one is suitable for. There's free entry for children at The Play's The Thing and the Theatre Tower too. Well worth a visit if you're in or around Stratford.
Warwick Castle, Warwick
The UK's biggest birds of prey show will be taking place at Warwick Castle this half term. Falcolner's Quest features up to 70 birds of prey soaring through the skies over the castle. Knight school takes place each day, as well as the Horrible Histories maze, Castle Dungeon and other family favourites. Head to their website for full details and read our review of Warwick Castle's Wars of the Roses.
Things to do in the West Midlands (County) during May half term
Black Country Living Museum (BCLM)
It's all about the music this May half term at the Black Country Living Museum. Live music throughout the museum from musical miners to ukulele paying buskers will be on hand to entertain visitors. Play musical street games, take a hands-on music lesson with instruments at the Edwardian school. Listen to 1930s wartime radio shows and songs and visit the museum's radio store. Interactive sessions, special performances and other opportunities to learn about the soundtrack to the Black Country's past will make for a fascinating and upbeat day out. Every visitor to the BCLM will receive 12 month's unlimited daytime visits for every entry ticket purchased. Head to their website for more information and read my review of the Black Country Living Museum.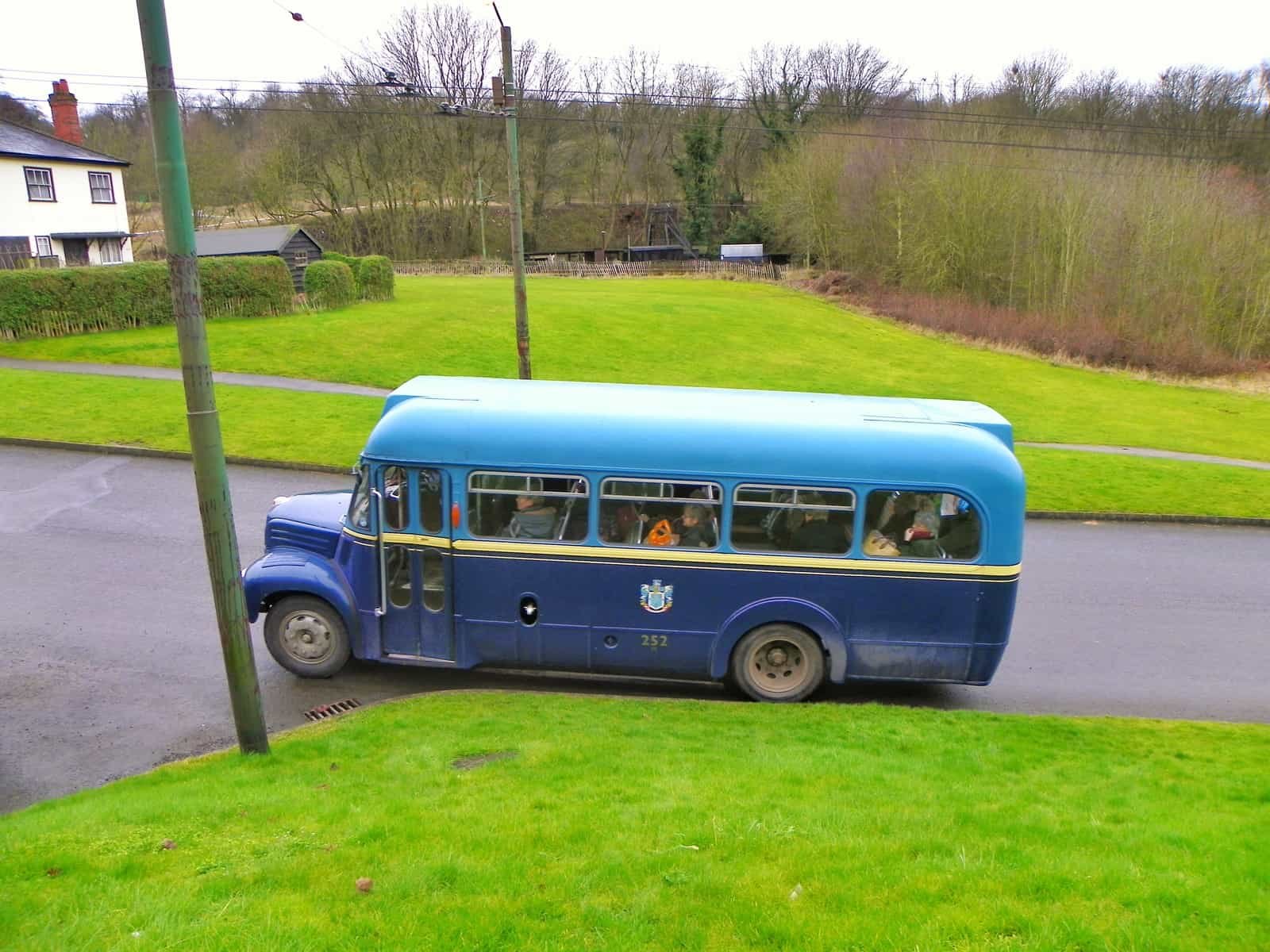 Cadbury World
Pirate captain Freddo will be taking to the stage at Cadbury World from 25th May to 2nd June. Set sail with him to find out what it's like to be a pirate and discover Freddo's treasures. In 20 minutes, he'll get the audience walking and talking like pirates or they'll have to walk the plank. Laughs and goodies aplenty keep visitors entertained. Full details are on their website and you can read my review of a family day out at Cadbury World.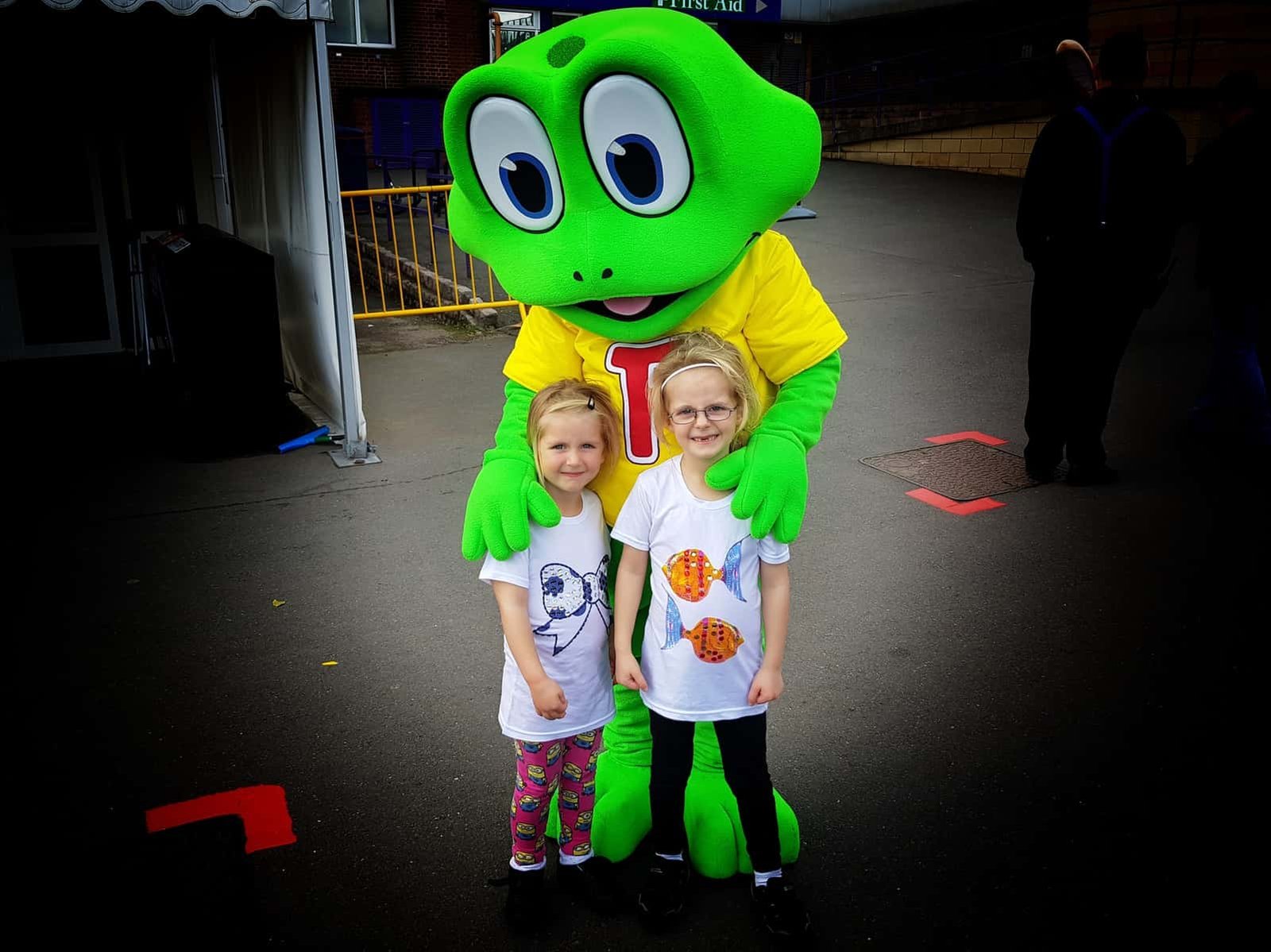 National Sea Life Centre
Changes are afoot at the National Sea Life Centre in Birmingham this Spring. They have recently been joined by two rescued seals who are unable to be released into the wild for medical reasons. From 4th May to 2nd June, visitors can become LEGO sea explorers. Unlock underwater secrets and get creative to draw, colour and create your discoveries. More information is available on the National Sea Life Centre website and you can also read my review of the National Sea Life Centre.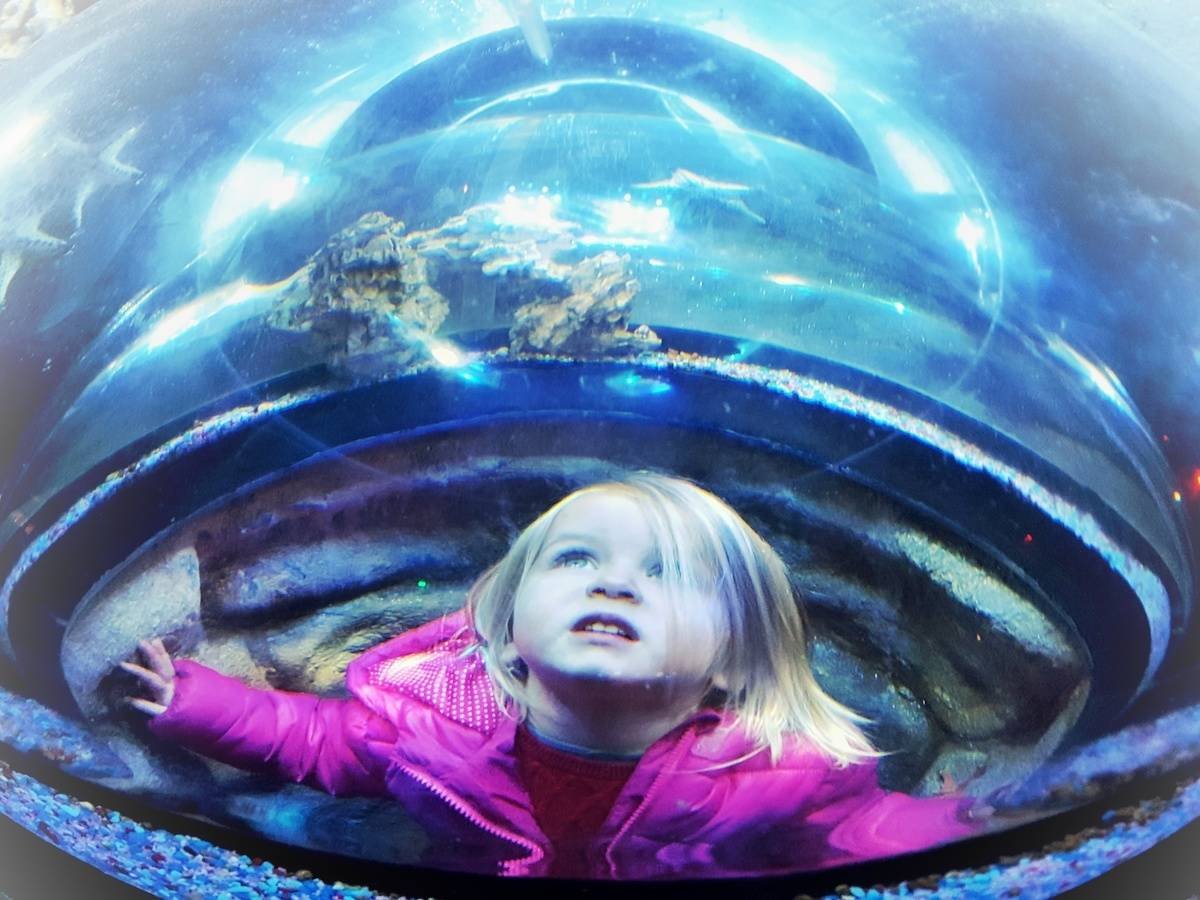 Things to do in Worcestershire during May half term
Croome National Trust
A family trail will keep little ones entertained exploring Croome's landscape this half term. The whole family will enjoy using a spotter sheet to see which birds they can see from the hide. A Potter and Ponder map designed for visitors with autism and disabilities is also available. National Trust 50 things booklets are always on hand in reception and children can collect a sticker for every challenge they complete. In fact, 36 out of the 50 challenges can be completed at Croome. Full details are available on their website.
The Firs
Visitors to Elgar's birthplace this half term will step back in time to the Victorian era. Children can dress up in their own outfits or borrow one at the Firs. Then, they're ready to discover the games Elgar himself would have played with his siblings in this very place in Victorian Worcestershire. The Victorian equivalent of 'play stations' will be dotted around the Firs, as an interactive way to learn about Victorian childhood. If you're feeling crafty, have a go at making your own Kaleidoscope. Full details are on their website and you can read my review of a dog friendly family day out at the Firs.
Severn Valley Railway
Half term activities run from 27th to 31st May at the Severn Valley Railway. Jungle themed activities take place in the Engine House throughout the day. See huge locomotives and learn about the history of railways in Britain. Interactive exhibitions allow children to sort mail and meet a blue engine called Gordon. Descend the train at Highly for the free activities in the Engine House, which also include meeting Dexter Bear, making a totem pole and jungle mask, crafts, listening to stories and going on a treasure hunt. Full details on the Severn Valley website.
Spetchley Gardens
It's Wildlife Week at Spetchley Gardens this half term. At the time of writing, full details are not available but it will take place from 25th May to 2nd June and full details will be posted on their website.
Witley Court
Roll up, roll up! Take a trip back to Witley's Victorian heyday for a grand family day out. Experience games enjoyed by families in Victorian England, take in a traditional Punch and Judy show or visit the potion master where you can make your own magic tonic. You can find full details and times of the event on their website and read our review of Witley Court.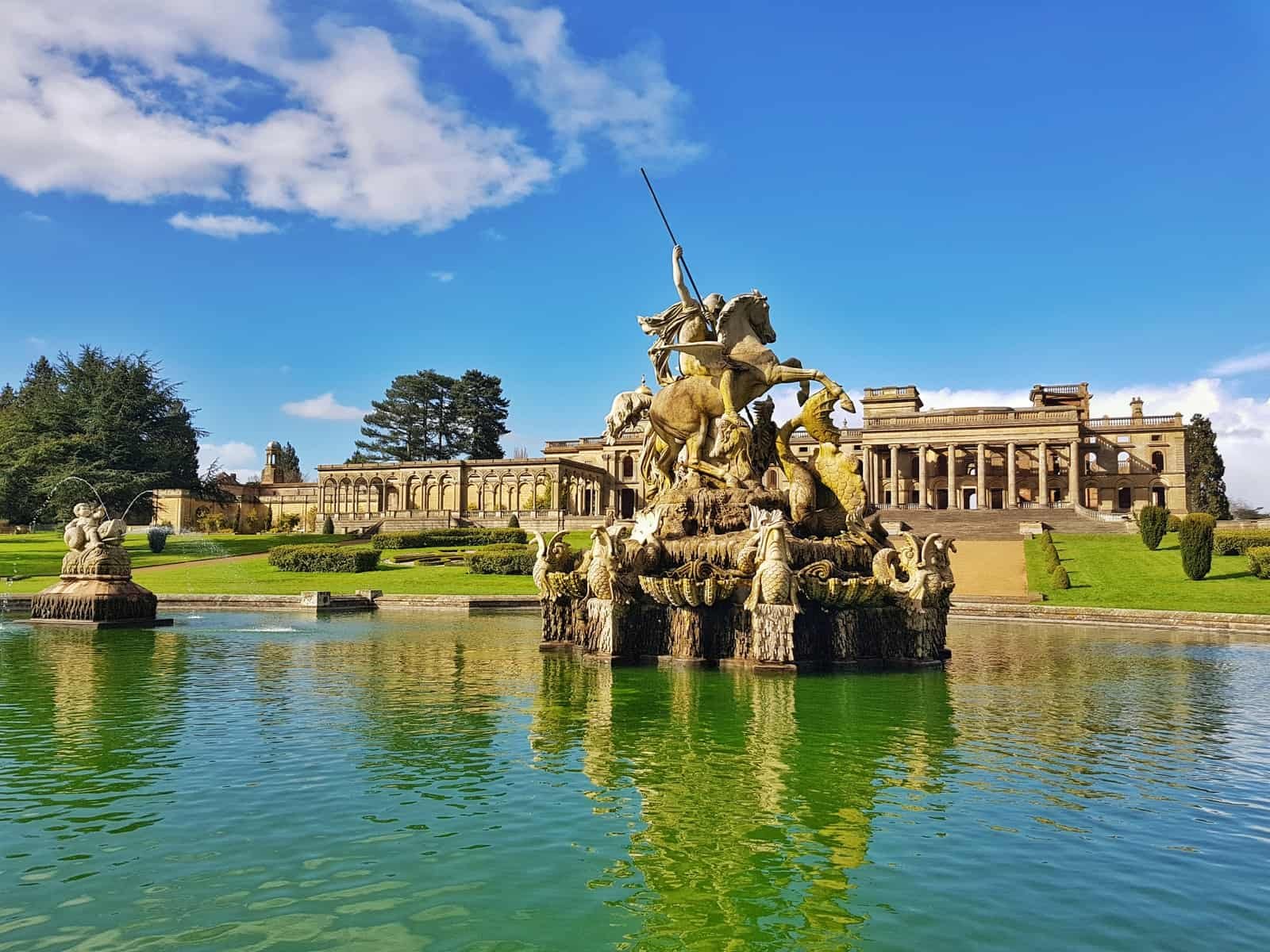 Please note, I have worked with some of these place in the past but none of them have asked to be included in this post.