[AD] Paid collaboration
We whizzed around on the bumper cars, laughing at each other getting stuck. I couldn't believe we were in a shopping centre. Not the sort of place I'd naturally go for a day out with young children. Let's face it, shopping really is no fun for them. So, when I was asked to review the Kingfisher Shopping Centre in Redditch with the children, I was surprised. To adults, the inside of a shopping centre is bright, vibrant and full of opportunities. To children, I imagine it looks like this. Rather dull.
The game changer – 360 Play
Well, I can safely say that my judgement about taking children for a day out in a shopping centre was entirely unfounded. As our weekends are pretty full at the moment, I decided to head to the Kingfisher Shopping Centre on a weekday. We went with a friend and her two year old, who Lia adores. And of course, our first stop was 360 Play.
The main attraction here is the two storey soft play area. It has bumpy slides, a ball zone, tunnels, cargo nets, a toddler area and numerous other facilities. As soon as we walked in, the children were raring to go. This gave us the chance to grab a coffee and sit down for a chat. Perfect.
I was really impressed that the centre was so secure. As we entered, the friendly receptionist registered us all. She took our photos so that on the way out, children could only exit with the adults they had come in with. The gate was locked at all times and only opened by the receptionist after asking for parents' names and checking with the photo. This made me feel so much better about letting the children run around. Even if they were out of our sight, they were safe.
More than just soft play
And when they'd finished on soft play, the children wanted to head to the rides. These are free to use as many times as you want during the course of your visit. There's a sweet little carousel and some bumper cars. Our children had to be accompanied on both due to their age and height. I must admit, we made the most of this. The bumper cars were brilliant fun!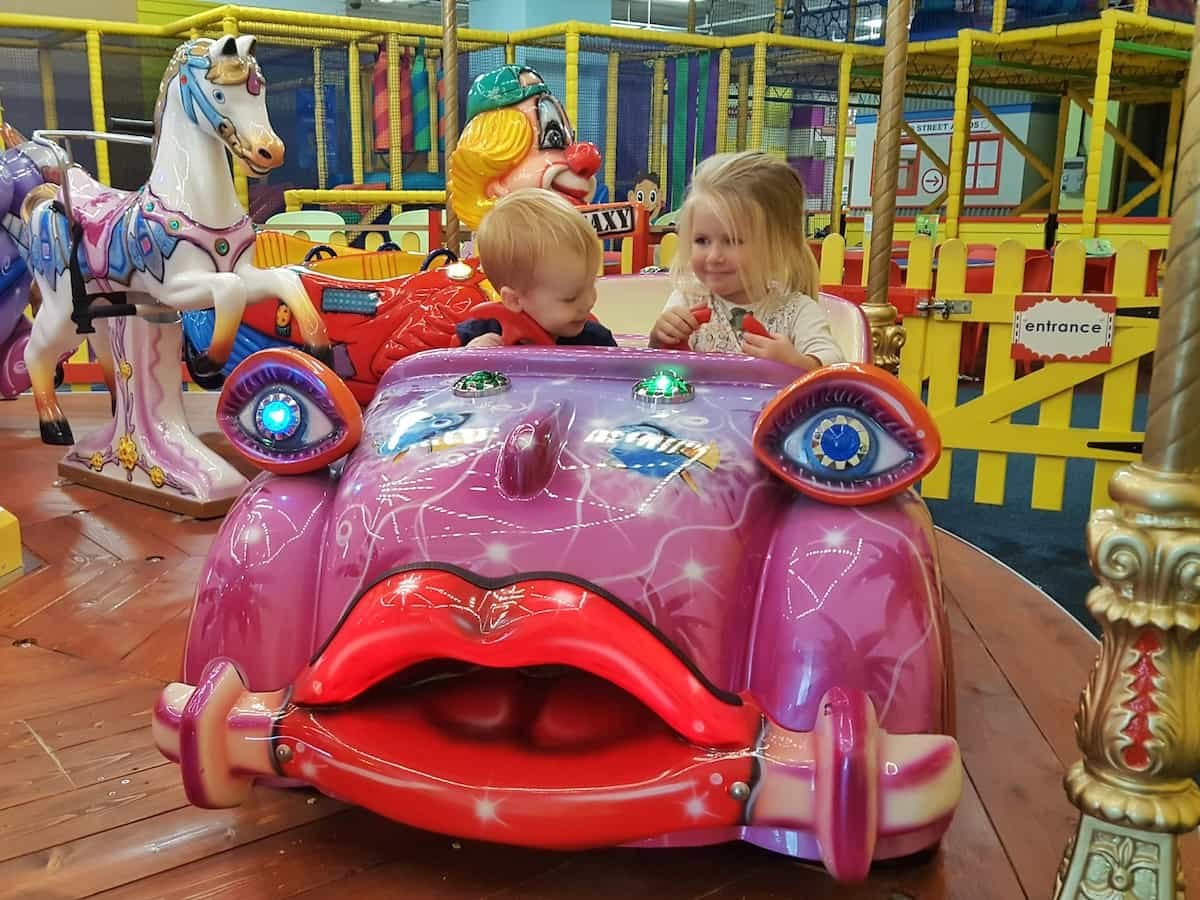 As well as soft play and the rides, there are several other areas for children to play in. 360 Street is a role-play area where children can play with shops, fire engines, cars and other settings. There is a messy play area with paint, glue and chalk. There are staff on hand to help out or clear up so little ones can just get on with being creative.
Our children could literally have stayed in 360 Play all day. And we wouldn't have minded either. The café is clean, friendly and has a good choice of food and drink. We treated the children to a milkshake but could happily have stayed for lunch as well. This place is so good that my friend and I are already making arrangements to go back in the future with our older children.
Lunch at Prezzo
Since when has shopping with children been this relaxing? A browse around the shops, a coffee in 360 Play and a rather delicious pizza. The lunch menu in Prezzo is simple but delicious. There are two children's menus, one for older children and one for tots aged up to five years old.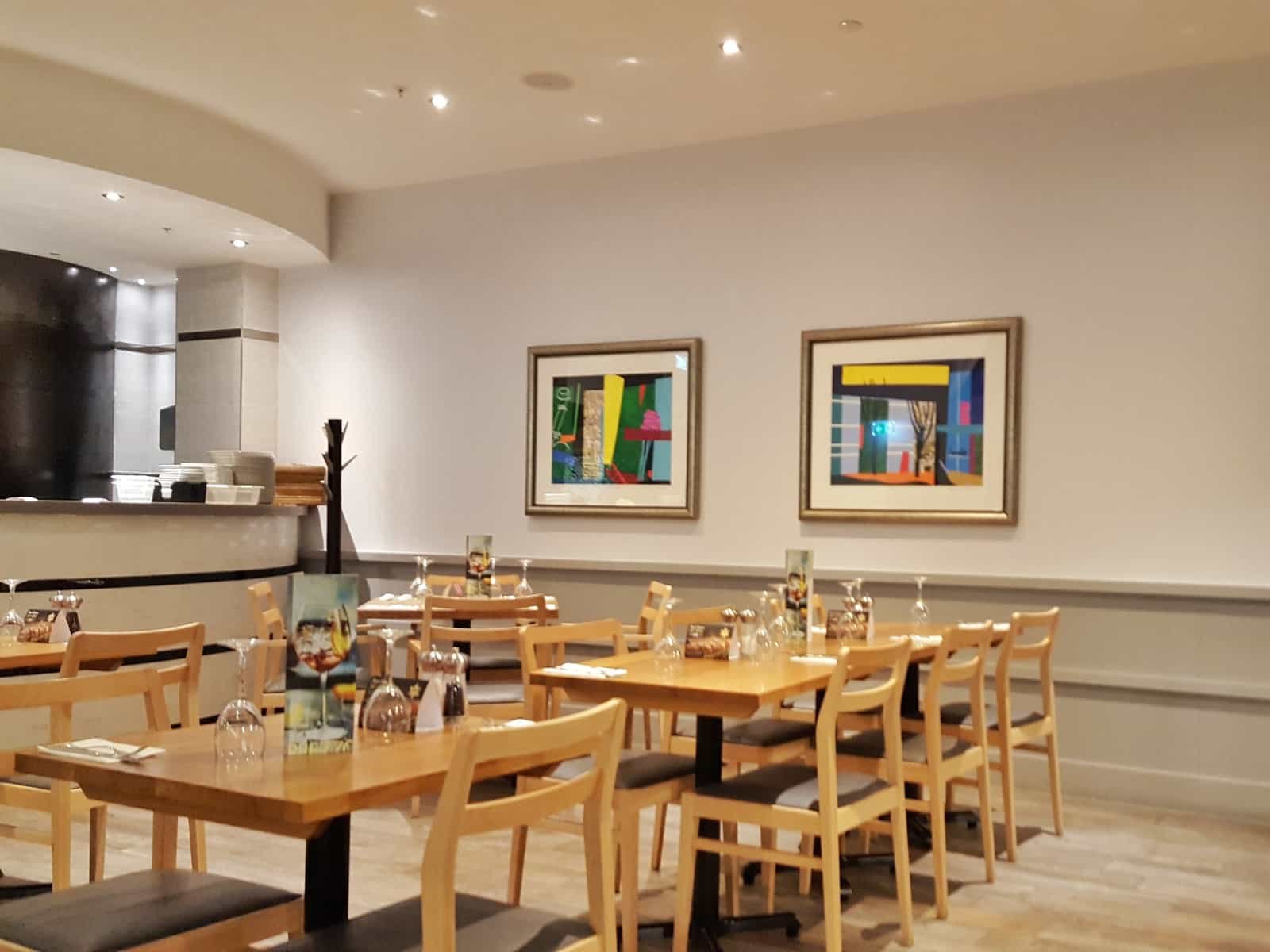 In normal circumstances, I would have let Lia eat from the larger menu. But on this occasion, we were heading for a sports day at Libby's school so both children ate from the tots' menu. They started off with a garlic bread and we all went for pizzas as a main course. The children's pizzas were pre-cut, and ours were both enormous and delicious. I also loved the fact that from our table, you could see the pizza oven where they were cooked.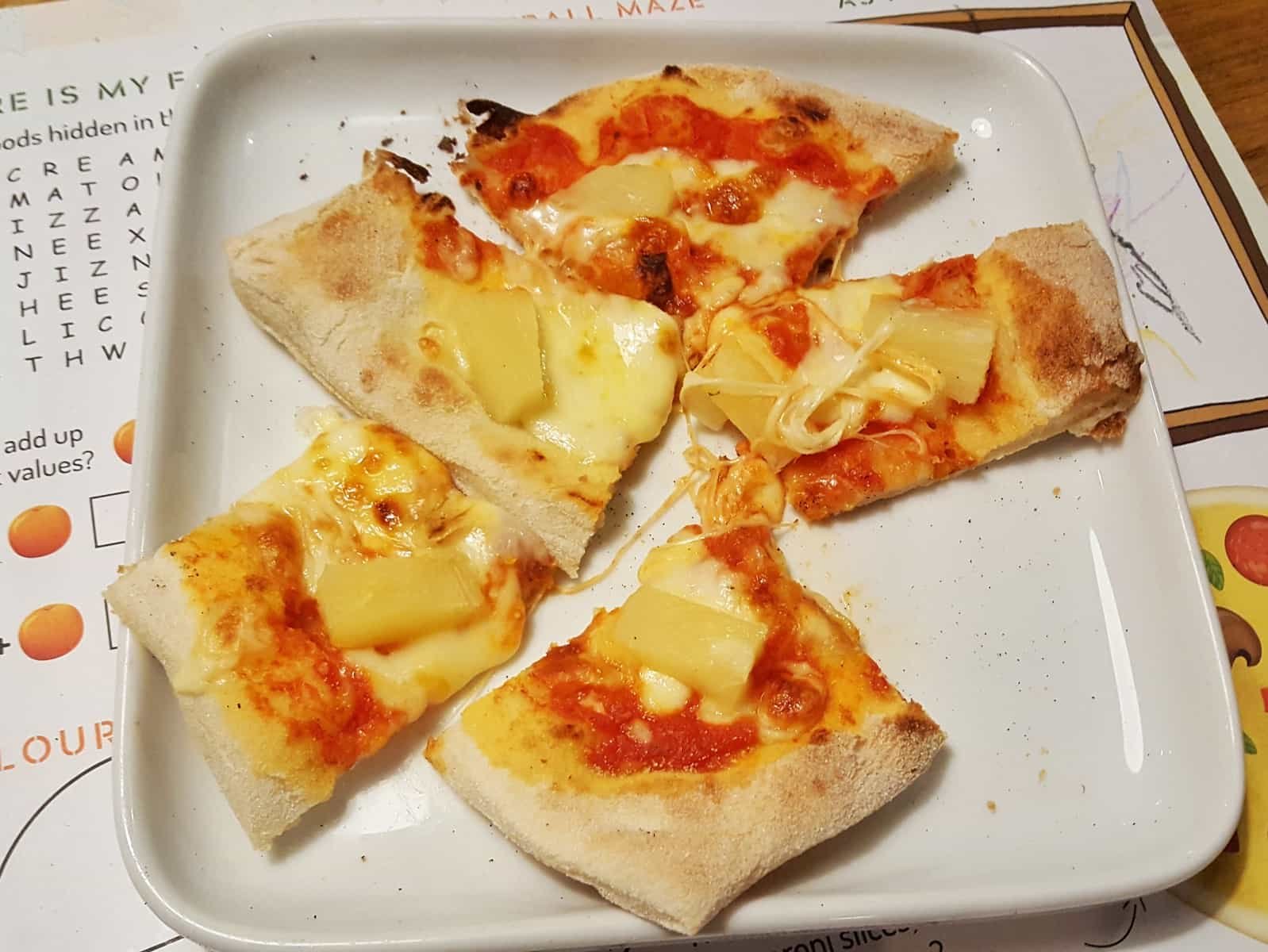 The whole experience at Prezzo was fabulous. The service was friendly and attentive and the food was delicious. As we were in rather a hurry, we didn't order puddings. But the children had theirs included, with a choice between ice cream or a banana. Our waitress very kindly put their leftover pizza in a box for them and let them take their bananas home.
Parking
Very sadly, there was one thing that spoiled an otherwise incredible day and that was the car park. To cut a very long story short, we couldn't find any parking meters or signs directing us to where to pay. So, we assumed that we needed to pay on the way out. When this wasn't the case, I pressed a button to ask for assistance.
And encountered the rudest person I have spoken to in some years. Having had an incredible day with members of staff who would bend over backwards to help us, I was both surprised and disappointed that the centre was let down so badly by one individual. Their customer service training for customer-facing staff must be second to none. The whole centre would be perfect if that training was extended to staff in the management office as well.
The verdict
We will without a doubt be heading back to the Kingfisher Shopping Centre again in the very near future. Redditch is nearly an hour's drive from us, so the very fact we intend to go back rather than shopping nearby shows how good it was.
The 360 Play facility is something we both agreed should be in more shopping centres. It would be so easy to take turns at going around the shops whilst one of us stayed with the children. That, coupled with a relaxing lunch makes for the perfect day shopping.
I personally won't be parking in the multi-storey car park again. But I'm hopeful that the shopping centre will take our feedback onboard. It would be helpful if they put up signs for the pay machines and help out with some customer service training in the management office.
[AD] Paid collaboration