Well it's been quite a week. After months of excited anticipation, Libby has finally started school and she couldn't be happier about it.
At the weekend, we were determined to make the most of our last few days together and there was no better way to do that spending the day at one of our favourite local attractions. We headed to Eastnor Castle on Saturday and spent most of the day outside. The girls learnt medieval skills like jousting and sword fighting and played on a brilliant adventure playground.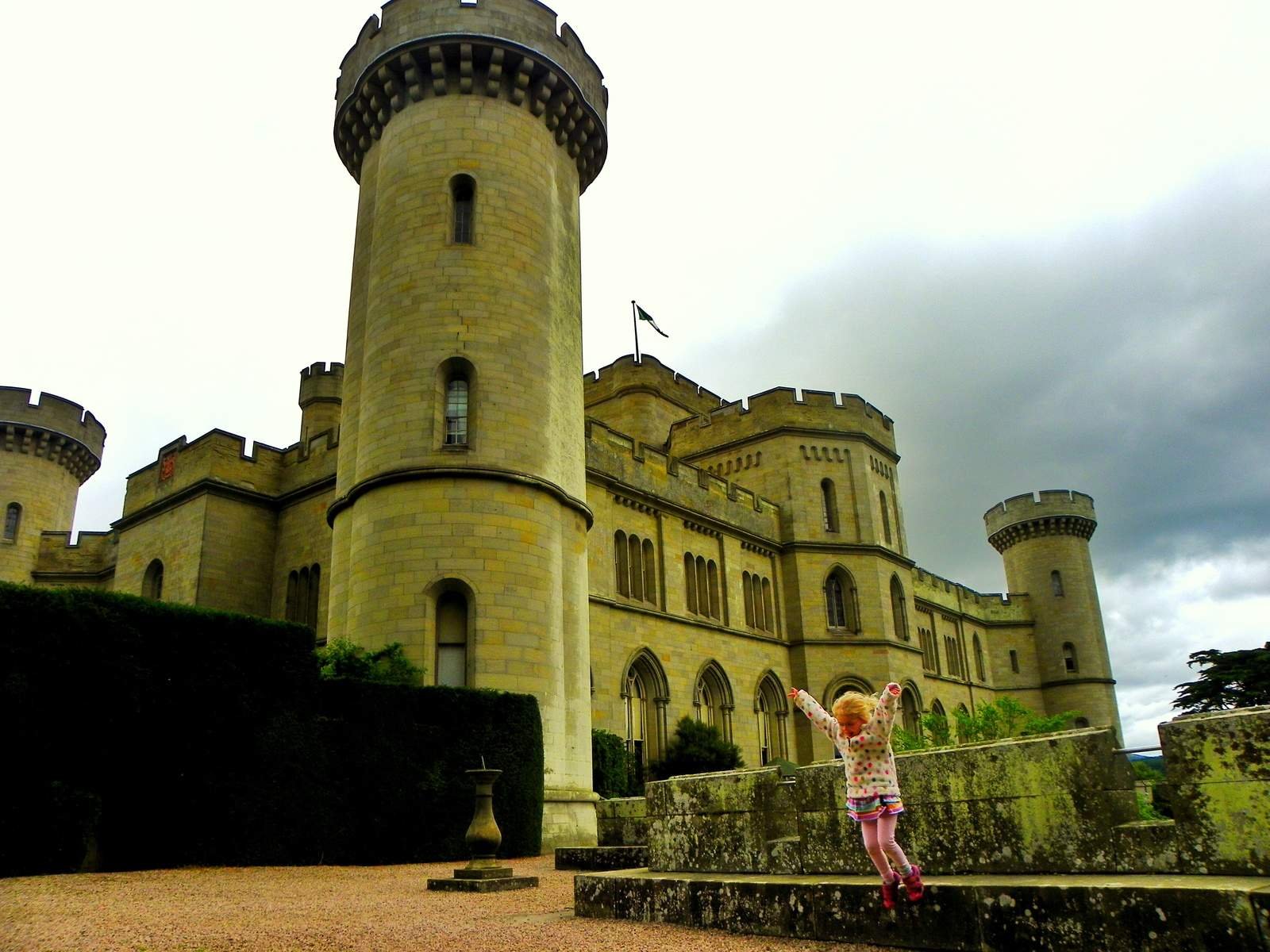 Libby spent the day with my mum on Monday. She's been spending at least a morning a week with her every week since she was about 3 months old, so it was nice that they got a last day together before school started. Then on Tuesday, Libby and I headed to the hairdressers to get her hair cut ready for school.
I cut Libby's hair once when she was younger but she's never been to the hairdressers. She had asked if she could go and was delighted when they washed and cut her hair, she even chose her own style. I think it looks brilliant, so much smarter but it also makes her look older – especially when she puts her school uniform on as well.
Yesterday was the first day of school and Libby was up early asking if it was time to go yet. When we arrived, she went straight into line and waited for her class to go in. Some of the parents went into the classroom with them, but she didn't ask us to go in so we just waved her off and went home.
I wrote earlier in the week about why I wouldn't be crying at the school gates. As expected, seeing Libby off for her first day at school was a really happy occasion and there were no tears from any of us. She's only in school for half a day at a time until next Wednesday and when we picked her up at lunchtime she couldn't wait to tell us what she'd been up to. It had been even better than she'd hoped.
Today her teacher came to see us at home. I'd been a bit worried about whether Libby was socialising with the other children at all because she didn't seem to know anybody's name. Luckily I had nothing to worry about and she's been actively making an effort to talk to everyone. In fact I think talking a bit too much might be her only problem at school!
This week's Thursday photo #122 is of course the obligatory first day of school photo. I do find it difficult to get Libby to smile when she's having her photo taken, but I have a secret weapon. Whenever the girls are together they act a bit more naturally in front of the camera. So I think all the first day of school photos will be of the two of them together.
Our Thursday Photo #122