Creepy crawlies, ghouls and ghosts are making their way around the West Midlands this half term. Halloween and half term combine to bring you a plethora of family days out in the region. Many events are suitable for children of all ages but there are a few aimed at adults too. For more things to do in the area from family or dog friendly attractions to ideas for a rainy day, head to my comprehensive days out guide.
All Things Wild – Worcestershire
It's time for a Halloween Howl at All Things Wild this half term from 20th October to 4th November. Race broomsticks, make slime, sling spiders and play spooky skittles. And on 28th October, head to All Things Wild between 2.30 and 4.30pm for a Halloween party. Disco, optional fancy dress and party games will keep children entertained.
Alton Towers – Staffordshire
It's scarefest time again at Alton Towers this half term. Frights, thrills and spooks will entertain visitors on 6th, 7th, 13th, 14th October and 19th October – 2nd November 2018. The park stays open late for thrill seekers to ride the rollercoasters after dark. Little ones will enjoy live shows and meeting the 'Freaky Four' characters. Adults and older children may prefer the House of Monsters maze, or for the ultimate terror, enter the scare mazes.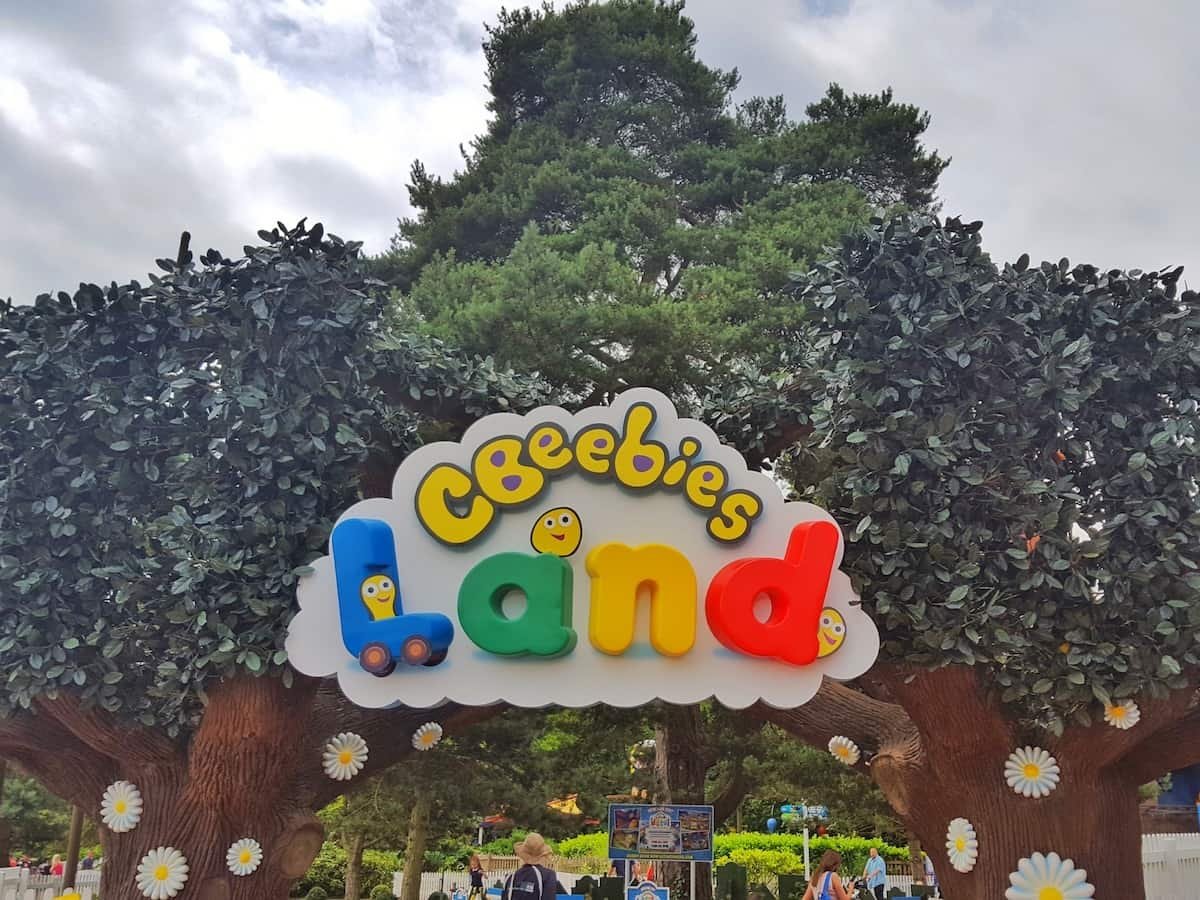 Ash End House Children's Farm – Staffordshire
A huge, spooky barn joins the usual Halloween attractions at Ash end House from 27th October to 2nd November this year. While you're there, there's face painting, special treats for any children who dress up and the chance to carve a pumpkin. Snakes, amphibians and reptiles will enthral visitors to the Creepy Critter Barn too.
Black Country Living Museum – Dudley
There are fun goings on at night this half term at the Black Country Living Museum. Street entertainers create an eerily spooky atmosphere from 6.30pm on 26th, 27th, 30th and 31st October. Children can trick or treat around the museum. Visit creepy crawlies and experience the haunted mine. Listen to candlelit tales, have your face painted and enjoy live entertainment.
During the day from 27th October to 4th November, visitors can listen to spooky tales and legends from the Black Country. Curious characters lurk in shadows but there's some less sinister autumn fun to be had as well. Watch traditional halloween carving – of a turnip. Learn where trick or treating originated and find out about customs from a bygone era.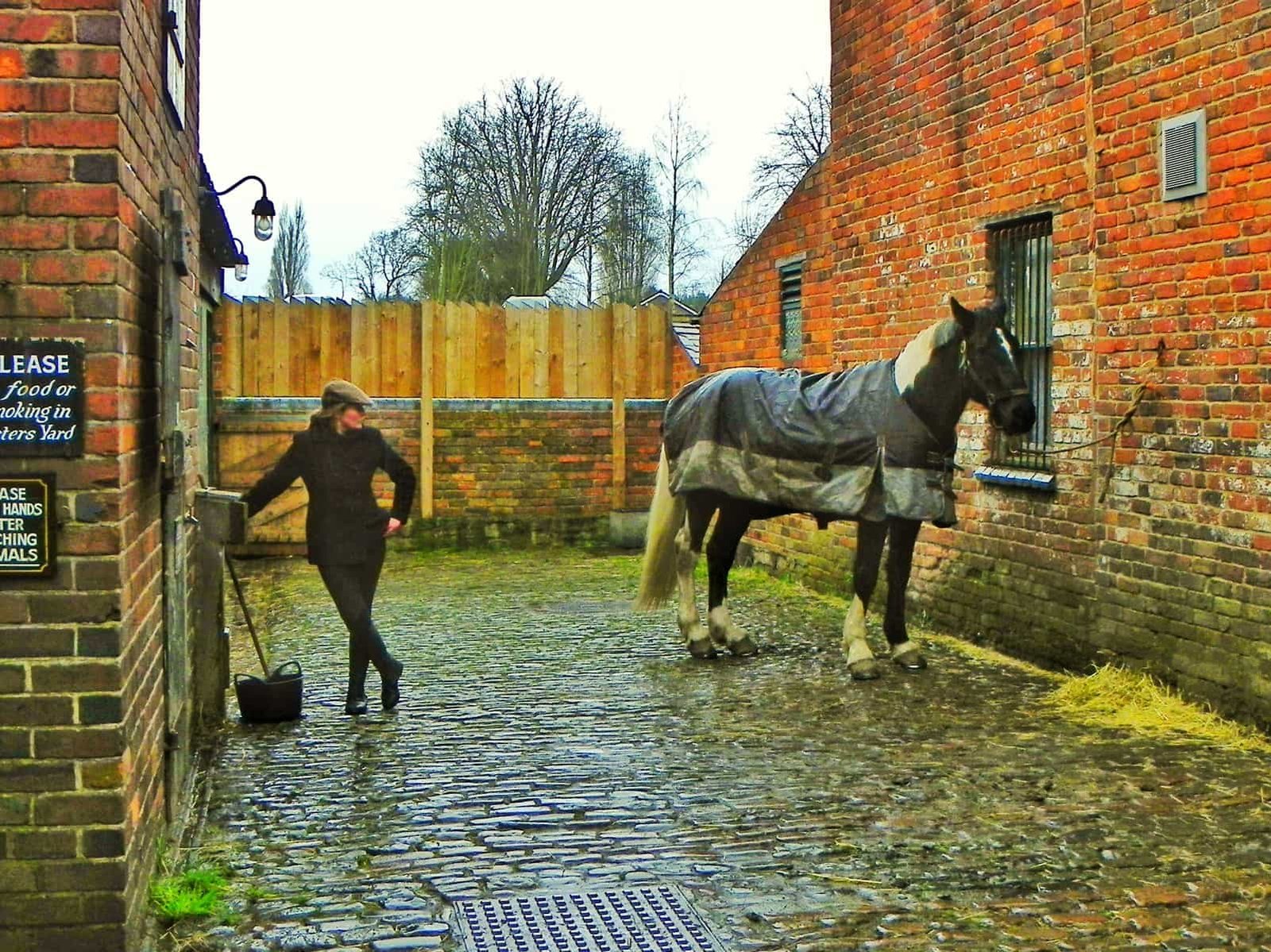 Brockhampton National Trust – Herefordshire
Brockhampton National Trust has a spooky vibe all year round, so it's the ideal place to visit at this time of year. From 27th October to 4th November, children can follow clues around the apple orchards and old Manor House on a trail of discovery to learn about the history of Halloween.
Cadbury World – Birmingham
This half-term, Cadbury World will play host to the scream factor from 20th October to 4th November. Watch a spooky Halloween show starring Dermot O'Scary, Wolfy the Wolfman, Frankie Frankenstein and Witchy Woo Woo. They compete for a mystery prize whilst the audience dance, sing and scream along to the interactive show.
If you like an early start, join Cadbury characters for a Freddo and Friends breakfast experience from 27th October to 4th November.
Croome National Trust – Worcestershire
There are loads of activities going on at Croome National Trust this half term. Search for apples on the family trail, make and decorate Halloween masks and take a selfie in the Halloween selfie booth. Play themed games both indoors and out and enjoy a creepy treat in the café.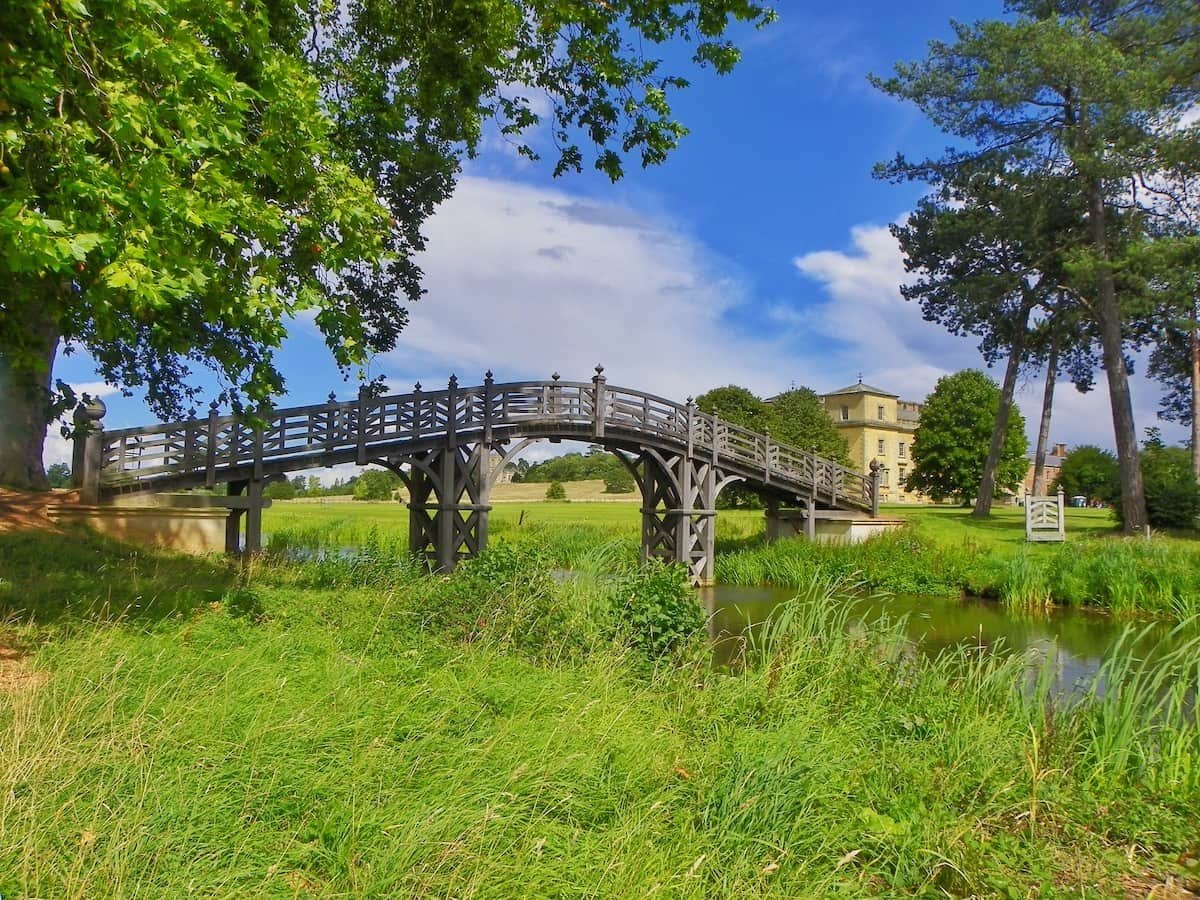 Drayton Manor – Staffordshire
It's more treat than trick at Drayton Manor this Halloween, with spooky fun from 20th October to 1st November. The park is open from 9.30am to 5pm, decked out for Halloween and fun family activities. Rides open at 10.30am.
Goodrich Castle – Herefordshire
From 27th October to 4th November, Goodrich Castle will be ready for some gruesome half term fun. Children will be mesmerised by scary stories from the castle's past. There's a daily fancy dress competition so dress to scare to take part.
Hanbury Hall National Trust – Worcestershire
Nature, folklore and superstition combine at Hanbury Hall during October half term. The crafts, tales, dances, songs, customs and legends of British culture teach us about the history of an area. Greater Feckenham Forest once dominated the landscape where Hanbury Hall stands now. From 26th October to 4th November, the From the Forest event takes place at this National Trust property. Hear about Thor, the Norse god who protects the oak tree, fairies and spirits who meet secretly below the hawthorn and much more besides.
Hatton Adventure World – Warwickshire
Half term is pumpkin week at Hatton Adventure World from 25th October to 4th November. There will be cobwebs, ghouls and ghosts galore decorating the attraction. Brave visitors can head to the Halloween marquee or super scary haunted house and there's a free pumpkin for every child. Look out for Zoobie's Halloween show, laser combat zombie runs and Agnes the witch's magic and mayhem. Ride around the park on the bewitching trailer and meet snakes and beasts and tame a dragon in the scales 'n' tails zone.
Ironbridge museums – Telford
There are loads of Halloween events taking place at the Ironbridge museums. There's Autumn ceramics workshops at Coalport China Museum and Autumn tile decorating at Jackfield Tile Museum. Seasonal Victorian fun at Blists Hill includes a shadow puppet show and building bug hotels. Blists Hill is lit by Ghostly Gaslight on 27th October from 6 to 9pm. Gruesome characters, dinosaurs, mutant Victorians and wild apparitions walk the streets. Not for the faint-hearted!
Kenilworth Castle – Warwickshire
If you're brave enough, you can head to Kenilworth Castle after dark for their Fright Nights from 25th to 27th October. Fairy tales take a dark turn as you meet storytellers in the ruins and discover creepy characters from the more sinister tales of the Brothers Grimm. English Heritage has named Kenilworth one of their most haunted sites and the after dark experience is not for the faint hearted. Kenilworth recommend that children aged 5 to 10 years old attend between 6 and 7.30pm. After that time, it's one to be avoided by children under 10 and anybody of a nervous disposition.
For younger visitors, there's a monster hunt for little horrors this half term at Kenilworth Castle. From 27th October to 4th November, Victorian investigators will take guests around the creepy castle. They tell chilling tales and handle unpleasant creatures. All entrants to the daily fancy dress competition win a prize.
National Forest Adventure Farm – Staffordshire
There's a Halloween Spooktacular at the National Forest Adventure Farm this half term, from 26th October to 4th November. Head to the pumpkin patch by tractor to pick your free pumpkin, then carve it into a Jack-O-Lantern. Look for the mummies in the maize maze and hear spooky stories, witchy whispers and toe-tingling tales. Brave the haunted hotel and crazy clown funhouse and learn broomstick skills and scary magic.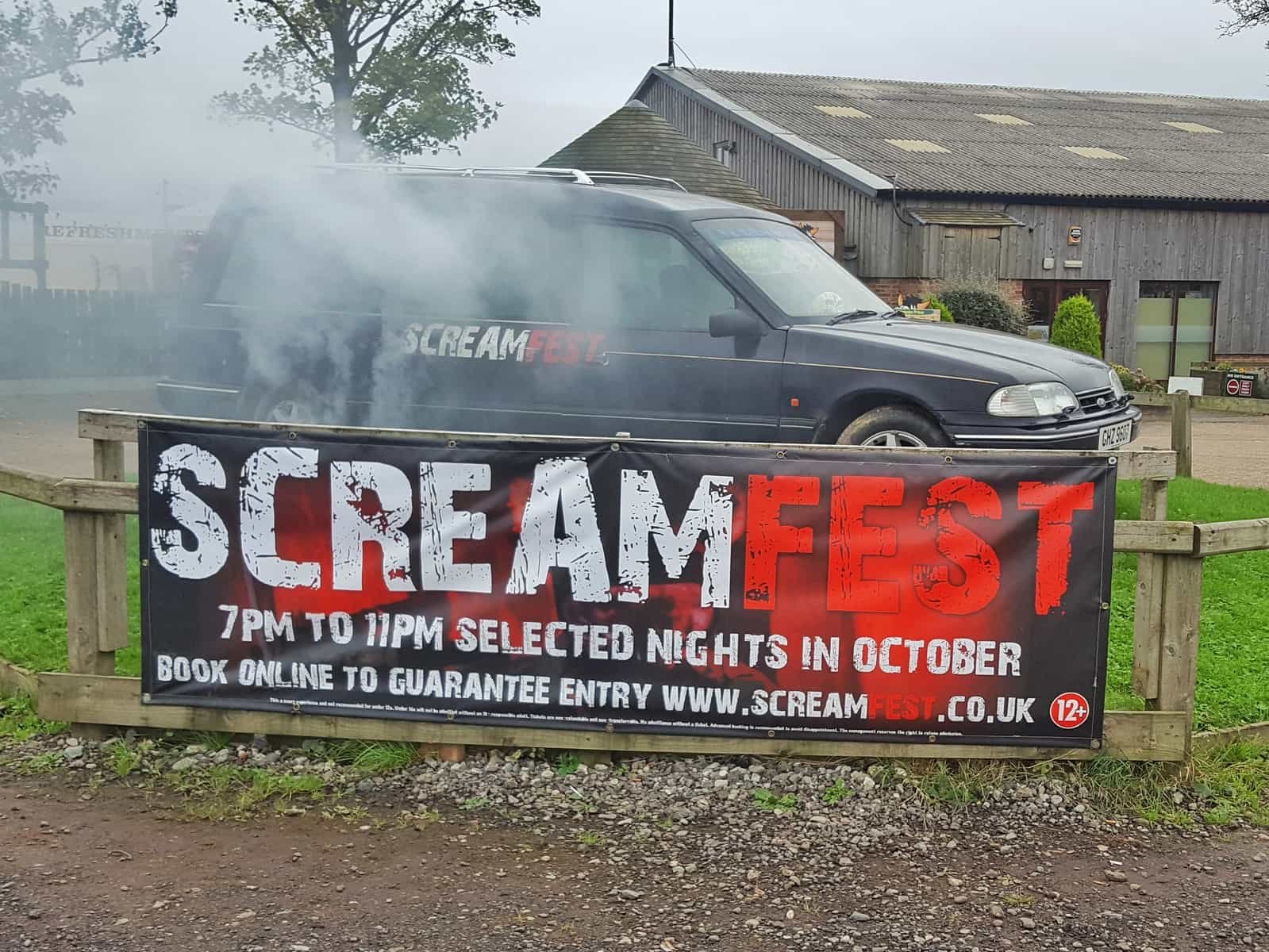 National Sea Life Centre – Birmingham
It's more A-scarium than aquarium at the National Sea Life Centre this half term with an immersive halloween trail to see the creepiest sea creatures. Five ingredients for magic potions will be hidden in tanks around the Sea Life Centre and your task is to find them before venturing into the Sea Witch's lair. Discover some facts about freaky sea creatures on the way and win a prize if you solve the Sea Witch's puzzle.
Rays Farm – Shropshire
The Rays Witch will be visiting Rays Farm this half term from 26th October to 4th November. Halloween crafts include pumpkin carving, earning a treat by solving a spooky trail and exploring Fairytale Forest and its creepy corners. They recommend bringing wellies!
Royal Shakespeare Company (RSC) – Stratford
Half term at the Royal Shakespeare Company offers a variety of theatre workshops for children of all different ages. On the Halloween theme, there will be a masterclass in creating battle wounds with a makeup artist. Learn to recreate a Trojan battle with a stage fighting workshop and make a mythical monster. These activities are inspired by Shakespeare's war play, Troilus and Cressida. There's also an activity trail during half term, where visitors can search for gems around the building, listen to ghost stories and try on some exciting costumes. All events are only available for particular dates and age groups, so do check the website for details.
Severn Valley Railway – Worcestershire
Travel on a real ghost train this Halloween at the Severn Valley Railway on the evenings of 27th, 30th and 31st October. Before departing Kidderminster station, a spooky disco DJ will entertain you. If you want a Halloween makeover, a face painter is there to help. When the train departs, you'll travel to Arley in eery darkness, passing haunted stations. On arrival, the spooky residents of the station come alive and some scary passengers might even board the train. All children will receive a Halloween goody bag.
Spetchley Gardens – Worcester
There's a Spooky Root House Trail at Spetchley Gardens from 27th to 31st October. There are frights and ghouls galore as you walk around the gardens following the trail. A trembling tunnel, mouldy mummy and sinister serpent await you before you whisper your way through witches walk. Children's admission is only £1 per child including a treat, adult admission is at normal price.
Think Tank – Birmingham
Learn to build your own monster at Think Tank this half term. There may be blood, bangs and a few bad jokes. For under 8's, there's daily spooky storytelling and children of all ages can get involved in Halloween themed crafts including making bats and bookmarks.
Trentham Gardens – Staffordshire
Grab a map from the entrance to Trentham Gardens to follow a special Halloween Trail from 27th to 31st October. Look for clues throughout the gardens, carve a pumpkin and discover the name of the scarecrow to claim your tasty prize.
Twycross Zoo – Warwickshire
Say Boo at the Zoo this half term at Twycross. Their spooky event runs on 20th and 21st October and 27th October to 4th November. Sing songs and cast spells with the wicked witch, meet Tips the monkey and carve a pumpkin. There's a daily competition for the best decorated pumpkin. A Halloween trail lets visitors help defeat the wicked witch and get a trick or treat at the end of your visit. Halloween themed crafts, spooky safari cars and a Halloween film complete the sinister lineup.
Warwick Castle – Warwickshire
There are three levels of spooky goings on at Warwick Castle this half term. Little ones aged 10 and under will enjoy the Scaredy Squires attractions including storytelling at the Witches Tower, a sinister live show called Dead Centre Stage and creepy characters in the Haunted Hallows. For children aged over 10, there's the House of Wax where the wax figures come to life. Fire jousting takes place at twilight and for an additional fee, you can take on an escape room challenge.
Brave Knights aged 12 and over can try to escape plague-ridden historical characters. An additional fee will secure you the opportunity to join in with a seance performance. In the Castle Dungeon, actors and special effects bring to life some of the scariest times from the castle's history. Events take place from 20th October to 4th November. Check the website for details of what's on and when.
Waterworld – Staffordshire
There's watery enchantment at Waterworld from 29th October to 4th November. Mysterious creatures from the deep come to life and visitors will have a chance to meet them. A silly sea witch, a mystical mermaid and a bog monster will be there to greet you. What's more, the water will be turning red for this special event.
West Midlands Safari Park – Worcestershire
There's a Spooky Spectacular at the safari park this autumn, from 29th September to 4th November. Walther the wizard needs your help. Make a wand, then cast a spell to help him escape. Glenda the good witch needs some help too. Find missing sweets to help her love potion taste better. Spooky evenings bring the introduction of a new Ice Age exhibit where strange things are happening to do with the legend of the Dire Wolf. Even the Sea Lion show takes on a spooky vibe with a Herring Potter and the Deathly Haddock theme.