We're not sure of Pluto's age, but we know his background is a sorry tale of woe. We think he's probably around 15 years old now and he's doddery and frail. With old age came a glum disposition. He retired himself from running and started to go home as soon as he was allowed off the lead. He decided playing ball was below him and instead spent most of his time asleep.
The perfect bed
Since he spends so much time in his bed, we decided we needed to get one that made him happy. We've tried a few, buying several expensive ones over the years. But sadly, Bubbles is rather destructive and would chew whatever bed we offered. So eventually we started to settle for a duvet. At least when Bubbles chewed it we could replace it without spending a fortune. But Pluto never really looked comfortable.
Then last week, Snoozer UK got in touch and asked if we'd like to try out a dog cave. Little did I know that it wouldn't just be the dogs who wanted to try it out.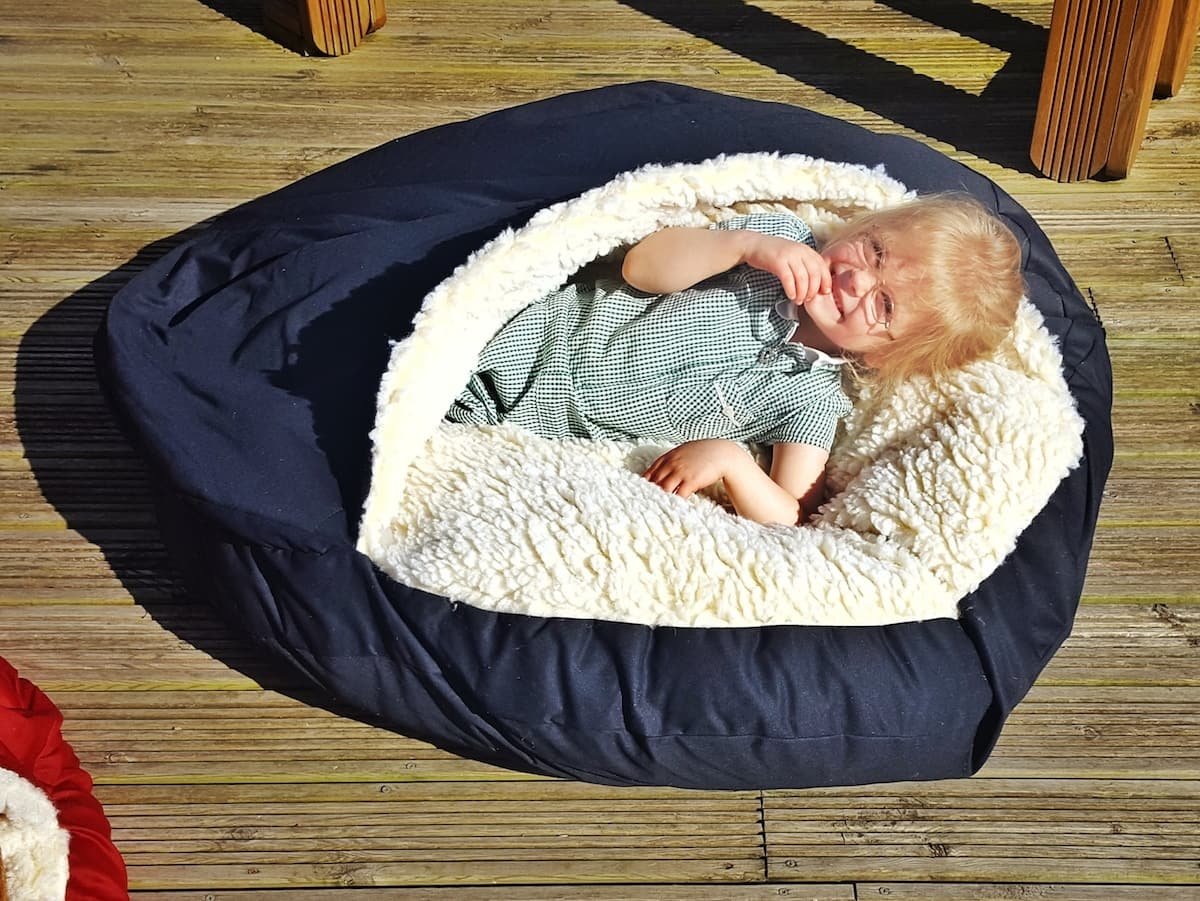 The Snoozer cozy cave
The Snoozer cozy cave is like no other dog bed I've ever seen. It looks like an enormous cushion with a deep base. The cushion is filled with a comfortable, scented inner to prevent that awful smell that dog beds can develop. The machine-washable cover zips off and and the part that the dog sleeps on has a warm, wooly lining. And the best part about it? The bed has a cover with an opening arch. So if it's a bit chilly, they can just climb right in.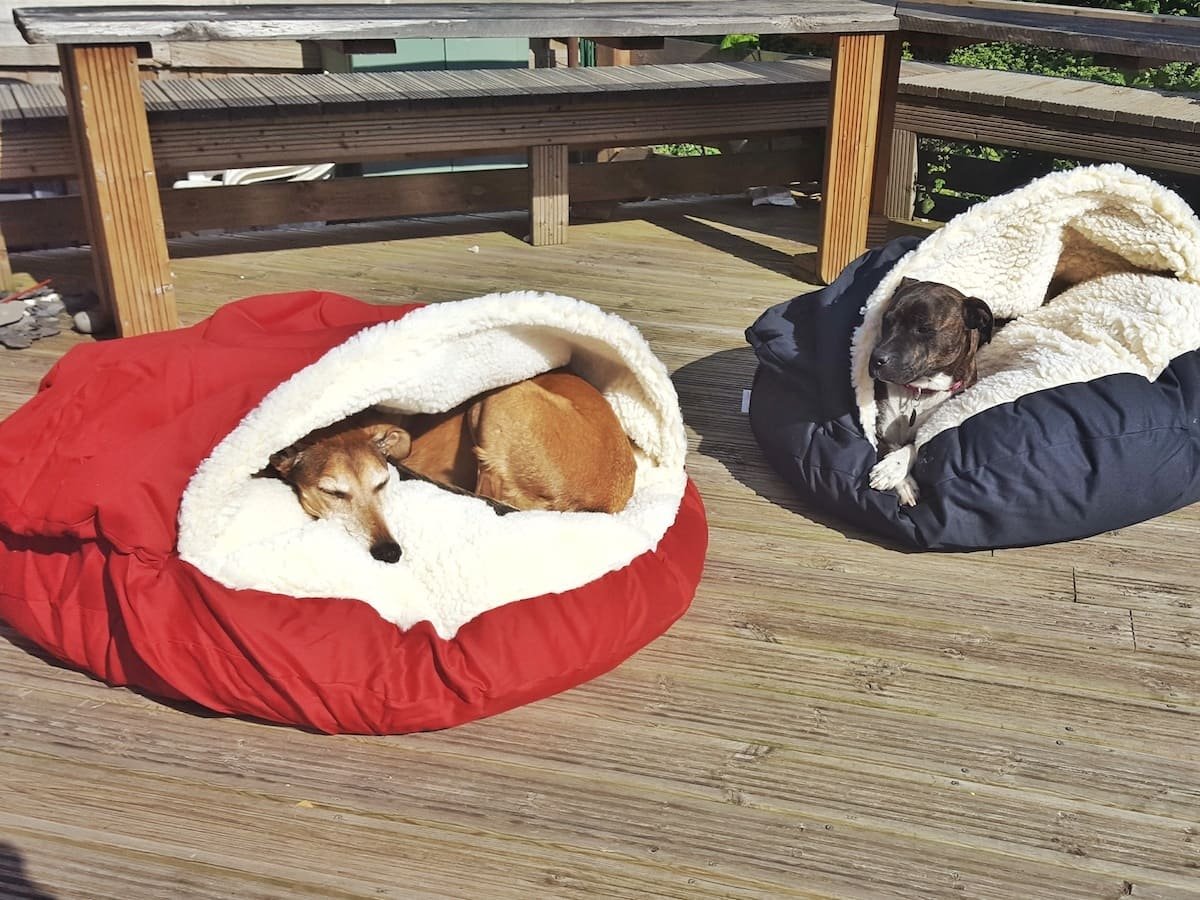 Pluto loves his new bed just as much as I thought he would. And of course, Bubbles couldn't be left out, so she's got one too. What I didn't expect was for the beds to be so comfy that the children would want to get in. If I'm honest I'm a bit jealous I couldn't fit in there myself. In fact when I shared a photo on Twitter and Instagram of Pluto in his new pad, the overwhelming response was that people wanted one for themselves.
The verdict
The cozy cave is quite literally the perfect dog bed. If they're a bit chilly, the dogs can climb under the covers. But with the weather as it is at the moment, they're just as happy to sleep on top of it. One of the cozy caves will definitely come with us when we go camping. The dogs are always cold at night in the tent and usually sleep with dog coats on.
Their new beds are big enough for them both to share, and there's no way they'll get chilly with two of them snuggled under the cover. And if the bed gets muddy from dirty camping paws, we'll just throw the cover in the wash. Now if Bubbles could possibly refrain from chewing this one, all our problems will be solved.
Please note, we were sent the cozy cave dog beds to allow me to produce an honest review. All views, opinions, cozy dogs and cheeky children are my own.