I've always been a huge advocate for trying new things. As a family we all love to try new sports, visit places we've never been to before, taste new flavours and challenge ourselves. So when I was asked to help Pomegreat to spread the word about their latest promotion, I jumped at the chance.
About Pomegreat and the Go Ape promotion
Pomegreat is a tasty drink made with the sweetest ripe pomegranates. The pomegranate juice is combined with aronia juice in this exotic tasting, healthy drink. We've been trying out some Pomegreat to let you know what we thought of it. Plus there are two chances to win a £100 voucher for an exciting day out at Go Ape. Pomegreat have 50 vouchers to give away on their promotional packs and there's another opportunity to win at the end of this post.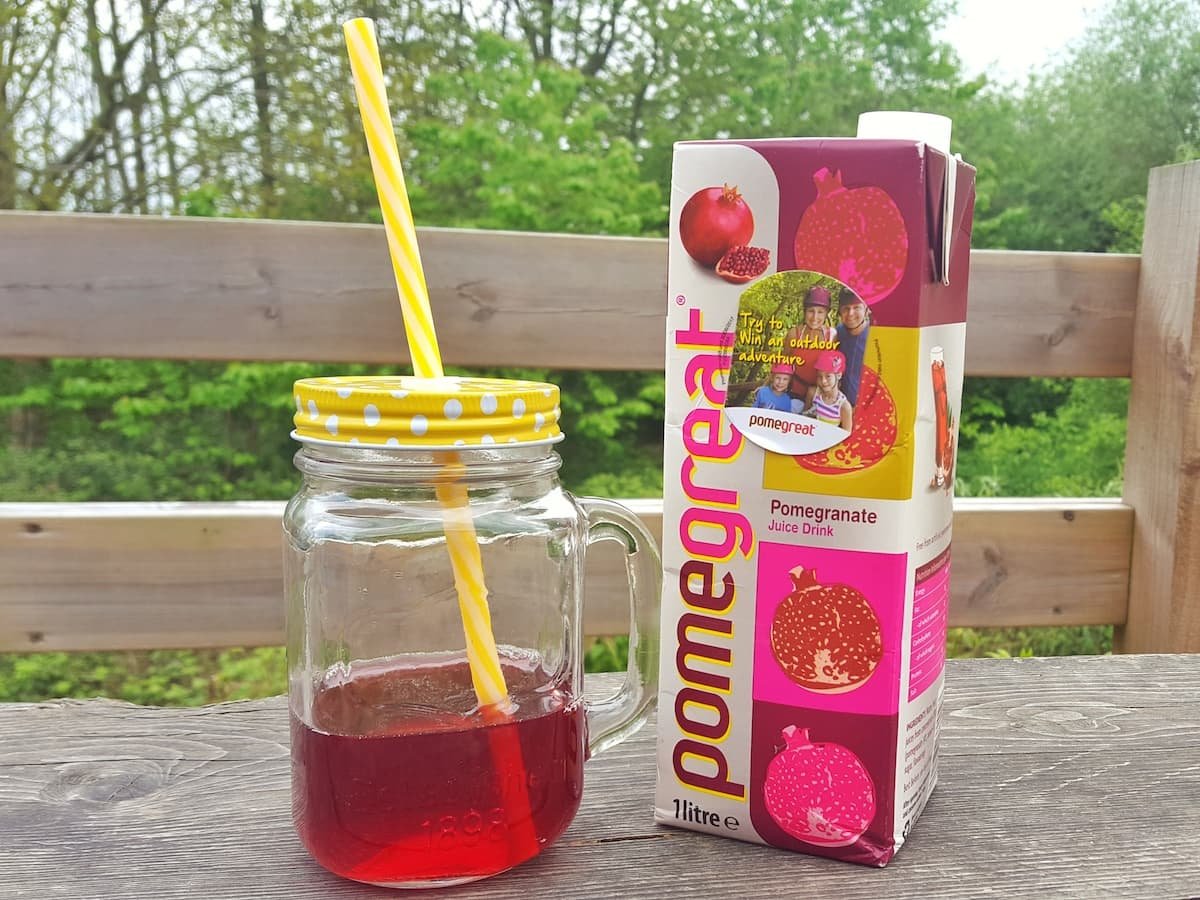 Go Ape is all about getting out and about in the forest and being adventurous. There is something for (almost) everyone from the junior treetop adventure for children over a metre tall, to tree top adventure, zip trekking adventure and forest segway for older children and adults. You need to have a relatively decent level of fitness to take part, but you can find out more information about that on the Go Ape website.
Pomegreat – the verdict!
We decided to serve Pomegreat with dinner. This was a special treat for the girls because they usually have water. They thought they were getting something naughty and I knew they were actually having something packed full of nutrients. Everyone's a winner.
My husband and I tried Pomegreat too and we both loved it, as did Libby. Lia wasn't too keen on the flavour which is odd because she loves pomegranates. I'll definitely give it to her to try again in the future as I know children's preferences can change as they got older. Pomegreat isn't too sweet but doesn't have a sharp aftertaste either. I found it a really refreshing flavour, perfect for enjoying with a big meal.
Libby has asked for Pomegreat every day this week. I'll have to buy some more for her because she doesn't usually drink enough but she has been getting through loads of this. Cheers!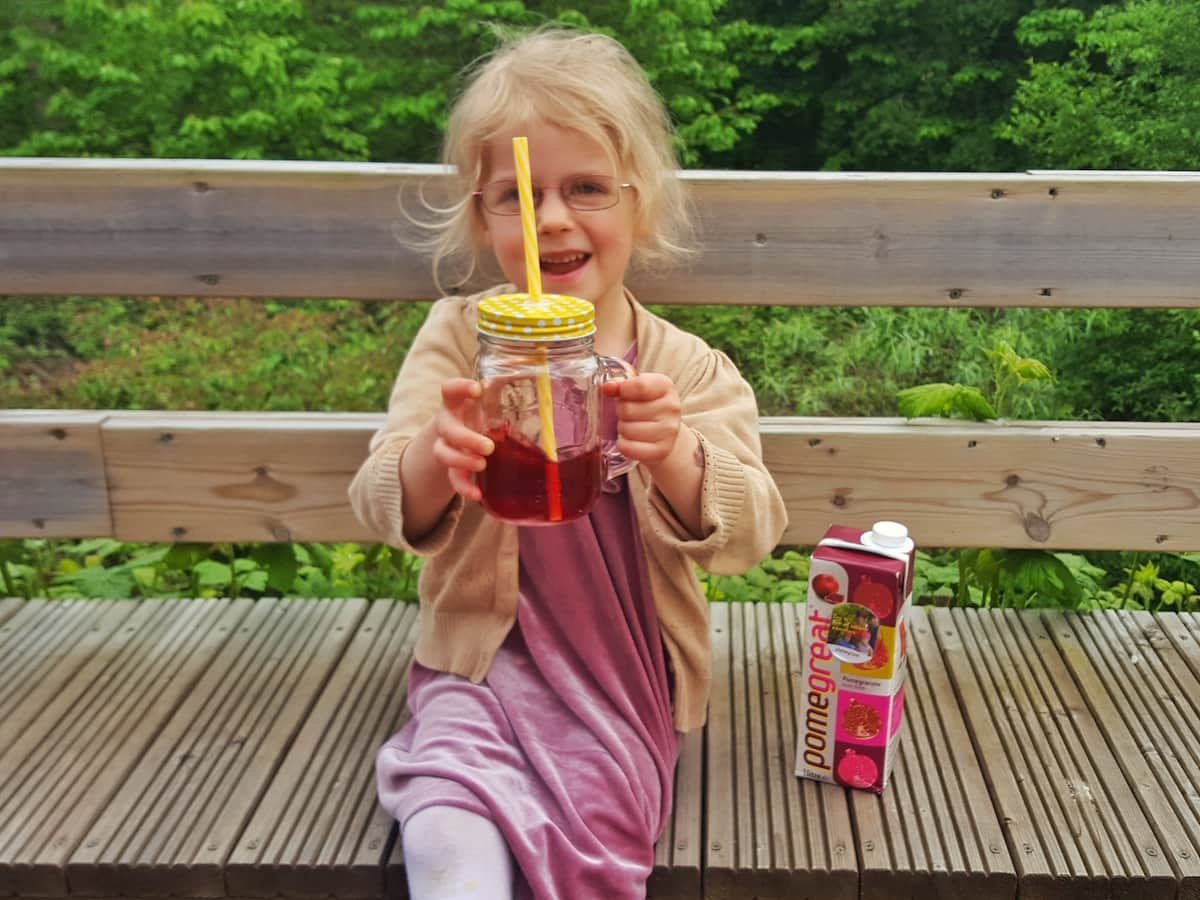 Two chances to win a £100 voucher for Go Ape!
There's a brilliant competition on the side of promotional packs of Pomegreat. They are giving away 50 vouchers worth £100 each for families to enjoy a day out together at Go Ape! All you have to do is head to their website and enter the code you'll find on your promotional pack. This is a brilliant prize and I can't wait for my youngest to be tall enough to take part in Go Ape!
As well as their brilliant on-pack promotion, Pomegreat have kindly given me a £100 voucher for Go Ape to give away. If you'd like to win a day at Go Ape for you and your family, you can enter using the Rafflecopter below. Please read my competition terms and conditions before entering. Don't forget to check out my other competitions too, there are some brilliant prizes up for grabs.
a Rafflecopter giveaway

Please note, I was sent this product free of charge to allow me to produce this blog post. I was also compensated for my time. All views, opinions and delighted children are my own.