If you're Looking for Halloween days out in the West Midlands for 2018, please use the link below:
Best October Half Term and Halloween Events 2018 West Midlands.
Standby for creepy crawlies, ghosts and ghouls across the West Midlands this Halloween. This guide incorporates both half term and Halloween days out for families. There are events suitable for children of all ages, as well as a few that are more suited to the adults. Please do let me know if I've missed any!
1. Warwick Castle – Warwickshire
With wondrous witches, Horrible Histories and the return of the spectacular Fire Joust, Warwick Castle is the place to be spooked this Halloween. From 21st – 31st October, The Haunted Castle promises fearless levels of fun for all ages during the day and then, after dark, the fright factor is cranked high as the Castle remains open until 9pm. New for 2017 is the 666 challenge. Take six bravery tests to be in with a chance of winning a sleepover in the Knight's Village.
2. Ironbridge museums – Telford
There are loads of Halloween events taking place at the Ironbridge museums. At Enginuity, visitors can make their own Techno Terrors. There will be horrible tales and Halloween trails at Blists Hill Victorian Town in the daytime, followed by ghostly gaslight after dark. At the Coalport China Museum, you can decorate spooky ceramics, whilst visitors to the Jackfield Tile Museum can decorate a Halloween tile. All events are on selected dates, so do check the website for details.
3. Avoncroft Museum – Worcestershire
It's Halloween half term at Avoncroft Museum from Monday 23rd to Friday 27th October. You can carve a pumpkin and make broomsticks and creepy crafts. There will be face painting and Halloween trails. Fancy dress is encouraged.
4. Black Country Living Museum – Dudley
The Black Country Living Museum has two events taking place over Halloween and half term. From 21st to 29th October, there will be half-term activities based around foul foods from the Victorian era. You can learn about the hideous things Victorians did to their food – and become a hideous thing yourself with a mask-making spooky craft.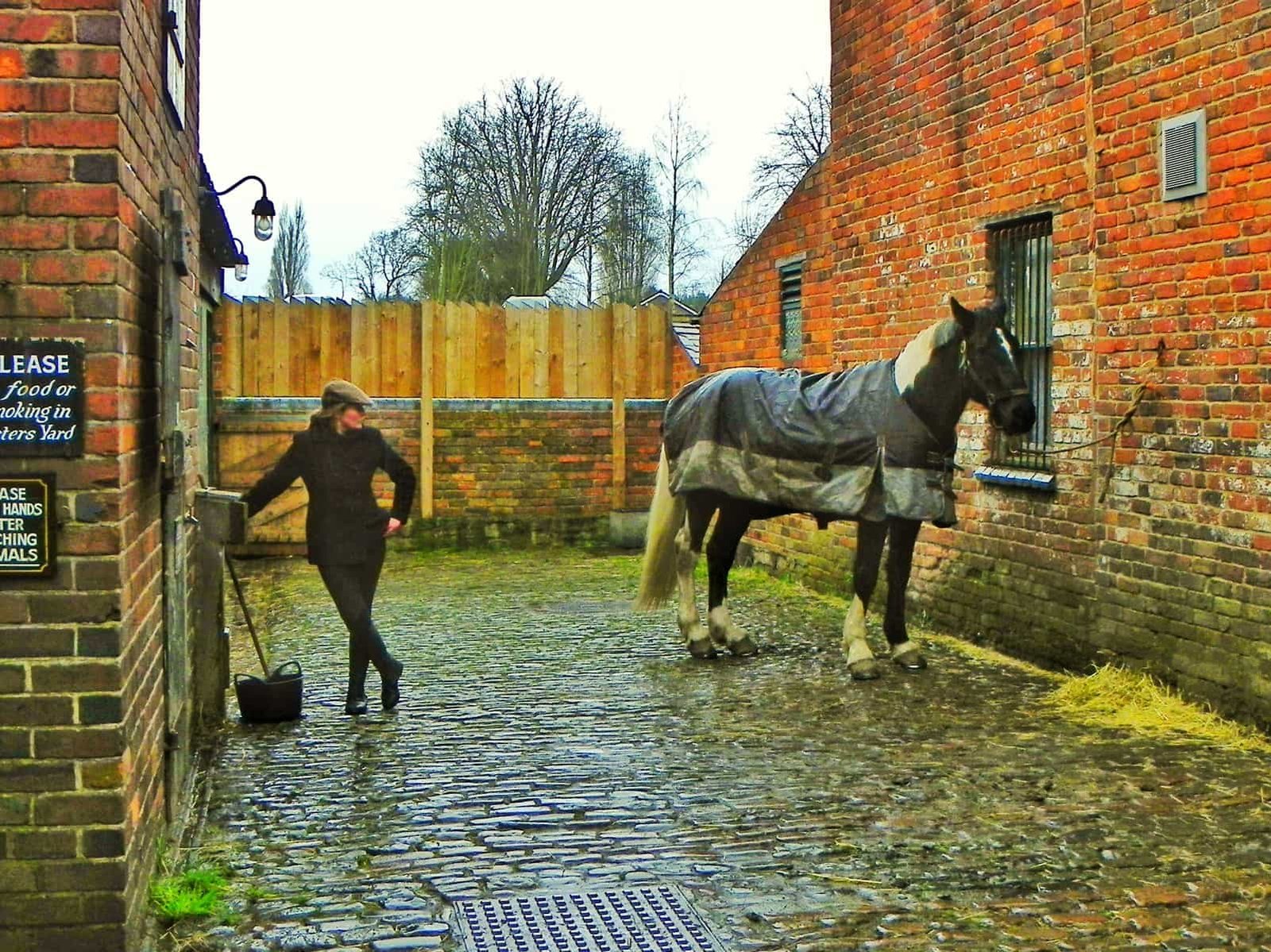 After dark, things will get a little more spooky with the Halloween Nights spooktacular from 25th to 28th October. There will be tricks, treats, magicians, fire jugglers and other street-performers. You can do trick or treat around the museum's houses and meet creepy-crawlies and birds of prey. There's a fancy-dress parade complete with prizes, spooky Halloween tales and special themed food.
5. Cadbury World – Birmingham
This half-term, Cadbury World will play host to the scream factor from 21st to 29th October. Watch a spooky Halloween show starring Dermot O'Scary, Wolfy the Wolfman and Witchy Woo Woo. They compete for a mystery prize whilst the audience dance, sing and scream along to the interactive show.
6. Royal Shakespeare Company (RSC) – Stratford
Half term at the Royal Shakespeare Company offers a variety of workshops for children of all different ages. From a wassailing workshop to an introduction to a Christmas Carol, children can get into the spirit of Shakespeare's Stratford. On the Halloween theme, there will be a blood, guts and gore masterclass with a makeup artist. And those looking for something a little less intense can attend a costume themed craft workshop. All events are only available for particular dates and age groups, so do check the website for details.
7. Think Tank – Birmingham
On 28th October, put on your best spooky fancy dress costume and head to Spooky Science Night at Think Tank. The whole museum becomes a spooky party for mad scientists, wizards and witches. Watch a monster take shape in the Science of Fright show and meet real creepy crawlies. Visitors can make their own family photos, create a blood sample and look out for more tricks and treats.
8. Waterworld – Staffordshire
The water turns red at Waterworld on 27th October for their Creepy Carnevil. Brace yourself for the scare zones as live actors bring Halloween to life for one night only.
9. National Sea Life Centre – Birmingham
The spotlight turns to spooky creatures of the deep at the National Sea Life Centre from 14th to 31st October. Find out the seahorse trick of changing colour to avoid predators. And be treated to some fascinating facts about fish that shoal together for protection.
10. Trentham Gardens – Staffordshire
Mad scientists descend on Trentham this half term, from 23rd to 25th October. Indoors, the mad scientists create blood and Frankenstein snot in hands-on experiments. From 26th to 29th October, visitors can head outside to learn wilderness survival skills and pumpkin carving. There's also an assault course, zip wire and adventure playground as well as a maze and barefoot walk.
11. Wonderland – Telford
From the 21st to 29th October, Wonderland is transformed into a trick or treat Halloween extravaganza. this runs during the day and is suitable for younger children. For something a bit more scary, head to Wonderland after dark on the 27th, 28th or 31st October.
12. Hatton Adventure World – Warwickshire
Half term is pumpkin week at Hatton Adventure World from 21st to 29th October. There will be cobwebs, ghouls and ghosts galore decorating the attraction. Brave visitors can tackle the terrifying terror maze and of course, you can carve your own pumpkin. Look out for the Halloween show, laser combat zombie runs and Agnes the witch's magic and mayhem.
13. Ragley – Warwickshire
There will be mad scientists at work at Ragley on 26th October. Children will be able to create a dry ice storm and a super bouncy ball and watch a foam factory at work. Later in the week, Halloween and bonfire night combine for the Halloween fireworks event. There will be lights, frights and action with spooky activities and spectacular fireworks. Music adds to the atmosphere and children will be enthralled by the funfair, face painting and fancy dress competition.
14. Severn Valley Railway – Worcestershire
Travel on a real ghost train this Halloween at the Severn Valley Railway every evening from 26th to 28th October. Before departing Kidderminster station, a spooky disco DJ will entertain you. If you want a Halloween makeover, a face painter is there to help. When the train departs, you'll travel to Arley in eery darkness, passing haunted stations. On arrival, the spooky residents of the station come alive and some scary passengers might even board the train. All children will receive a Halloween goody bag.
15. National Forest Adventure Farm – Staffordshire
There's a Halloween Spooktacular at the National Forest Adventure Farm this half term, from 20th to 29th October. Head to the pumpkin patch by tractor to pick your free pumpkin, then carve it into a Jack-O-Lantern. Look for the mummies in the maize maze and hear spooky stories and toe-tingling tales. Brave the haunted hotel and crazy clown funhouse and learn broomstick skills and scary magic.
16. Alton Towers – Staffordshire
Alton Towers theme park is hosting a Halloween scarefest this October. There will be thrills, frights and spooks on 7th, 8th, 14th, 15th and 20th to 31st October. The park will be open until 9pm so you can experience the excitement of rollercoasters in the dark. Young children will love the live shows, whilst older visitors can enter the house of monsters maze and see the scare zone freak show.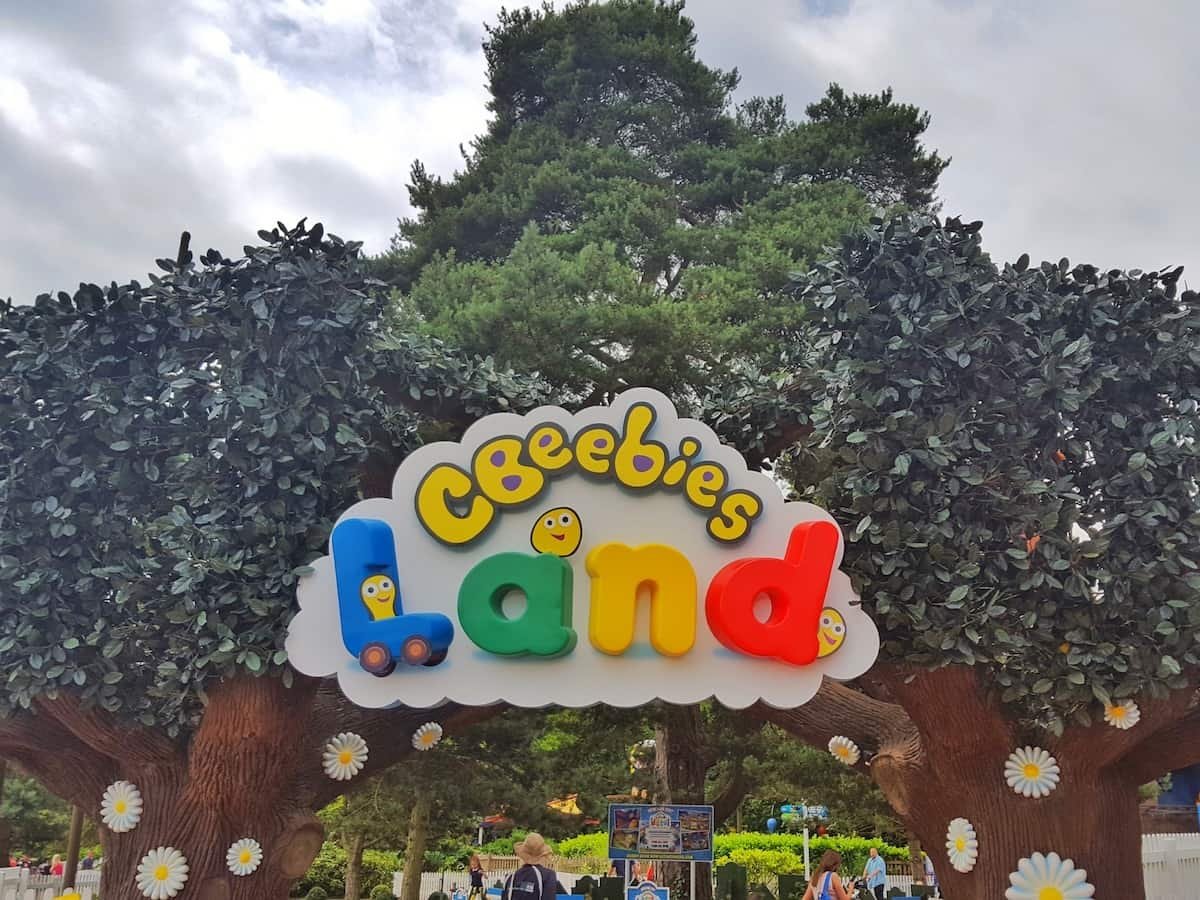 17. Drayton Manor – Staffordshire
It's more treat than trick at Drayton Manor this Halloween, with spooky fun from 14th to 29th October. With the park decked out for Halloween and fun family activities, you can even knock on the Fat Controller's door in spooky Sodor at Thomas land. But will he be dishing out tricks or treats? If you're up for a challenge, put your hands into five mystery boxes. Each one contains an object and if you can identify them all, you could win a prize.
18. Kenilworth Castle – Warwickshire
They've pulled out all the stops for Halloween at Kenilworth Castle this year. Half term is all about the Terrible Tudors from the 21st to 29th October. There will be terrifying Tudor tales, creepy crafts and spooky activities.
Head to the castle between 26th and 28th October to experience Fright Nights. There will be storytellers, time travel and ghostly goings-on. There's even talk of some previous residents of the castle who are refusing to leave. This is recommended for children up until 7pm, after which it's not for the faint hearted.
For a real scare, visit Kenilworth on 31st October for a Halloween tour. Much like fright nights, you'll see the castle after dark with storytellers, ghouls and ghosts. Children can attend the 6pm tour, after which tours are only recommended for visitors aged 16 and over.
19. Croome National Trust – Worcestershire
From 21st to 29th October, Clover the witch needs the help of young visitors to Croome. She has a bad memory and needs to find a magic number to allow her to take part in the annual Halloween celebration. Follow the scary trail around the park and solve clues to find a prize.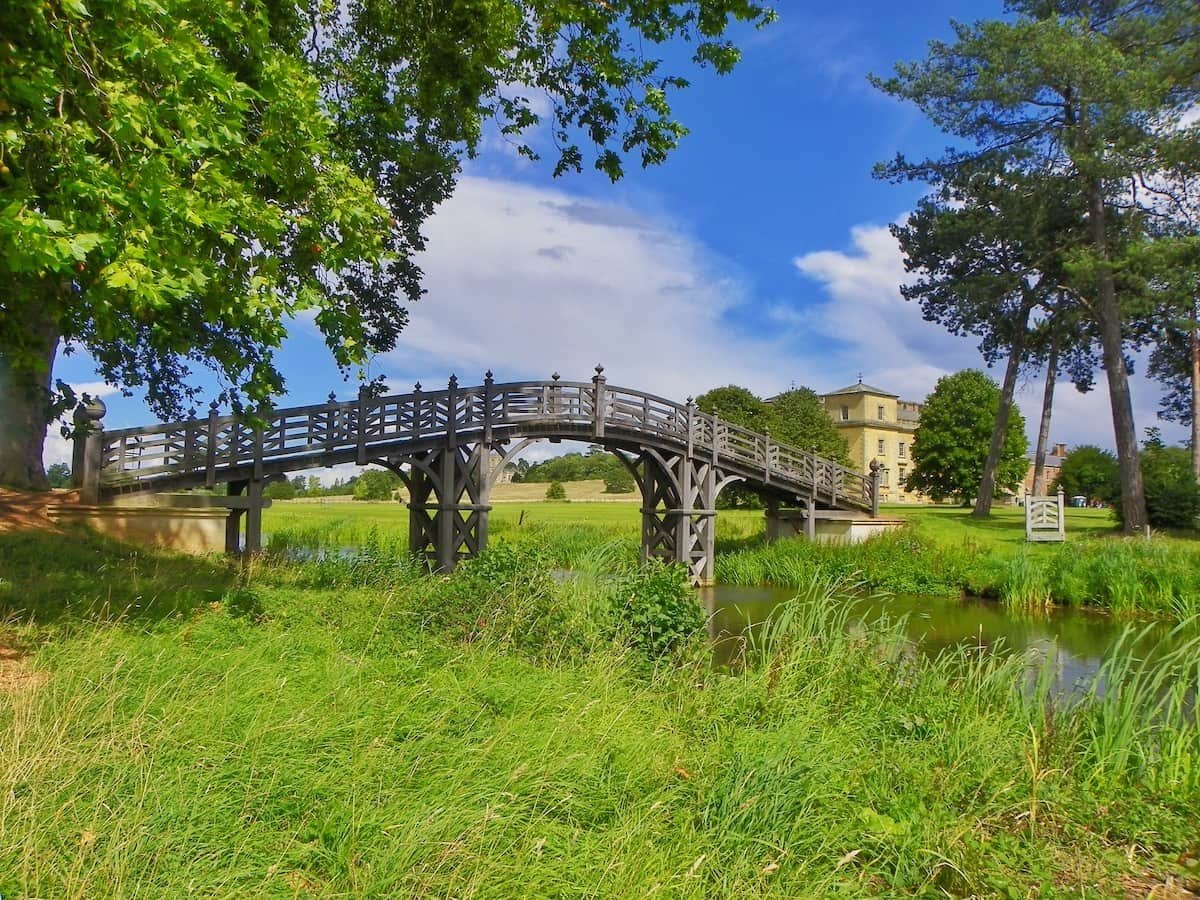 20. Goodrich Castle – Herefordshire
From 21st to 29th October, Goodrich Castle will be ready for some gruesome half term fun. Children will be mesmerised by scary stories from the castle's past.
21. National Trust Brockhampton – Herefordshire
Children can become young rangers for the day at Brockhampton on 25th October. Adventurous youngsters can have fun in the woods playing with mud, sticks and water and learning new skills. The session focusses on nature and wildlife. Activities draw on fieldcraft and bushcraft.
22. National Trust Hanbury Hall – Worcestershire
Frightful fancy dress and ghostly trails will be the highlight at Hanbury Hall this half term. From 21st to 29th October, visitors can take part in spooktacular activities every day.
23. Twycross Zoo – Warwickshire
Three very different events entertain visitors to Twycross Zoo this half term. The Mad Science team will be there on the 18th to 20th and 23rd to 25th October. Children will love their bubbling potions and chemical reactions before getting hands-on themselves.
Rex the baby T-Rex will be at Twycross on 21st and 22nd October. Rex visits with his handler for an interactive dinosaur show. Children will learn dinosaur facts and enjoy getting up-close and personal with Rex. Just a word of warning from me – we've seen this show at Eastnor Castle over the Summer and it is a bit scary for little ones!
Last but not least is the Twycross Zoo Halloween celebration. From 26th to 31st October there will be ghostly goings on at the zoo. Visitors wearing fancy dress will be able to enter for a discounted price. Gruesome activities include pumpkin carving, trick or treat trail, spooky cinema, themed arts and crafts and ghostly grub.
24. Dudley Zoo – Dudley
Hocus pocus Halloween comes to Dudley Zoo from 5pm on 26th and 27th October. From creepy crafts and colouring to a candlelit pumpkin patch, visitors will be entertained with seasonal fun. Take a selfie with a bat and follow a trick or treat trail before rounding off the evening with a disco and Halloween show.
25. West Midlands Safari Park – Worcestershire
Two creepy events are set to give visitors the creeps at West Midlands Safari park this Halloween. The Spooky Spectacular sees the park overrun by ghosts and witches whilst visitors are captivated by eerie tales. Watch spooky shows, unlock the secrets of Dino Quest and follow a trick or treat trail from 30th September to 29th October.
For something a little more extravagant, why not book tickets for the Monster ball? The seasonal three-course menu will be accompanied by spooky entertainment. Your first drink is included and carriages are at midnight before they turn into pumpkins.
26. All things wild – Worcestershire
It's holiday club time again at All Things Wild this half term from 23rd to 27th October. Children can get in touch with nature at the Wild Explorers club. They get access to the park an hour before the public as well as drinks, snacks and lunch. There will be messy play, reptile encounters and nature walks among other activities.
27. Ash End House Children's Farm – Stafforshire
It's a creepy crawly Halloween at Ash end House from 26th to 29th October. The Minibeast Roadshow brings a creepy crawly experience for visitors. For something a little less squeamish, you can carve a pumpkin and take it home with you. If children attend in fancy dress, they will win a lucky dip prize.
28. Rays Farm – Shropshire
The Rays Witch will be visiting Rays Farm this half term from 21st to 29th October. Halloween crafts include pumpkin carving, earning a treat by solving a spooky trail and exploring Fairytale Forest and its creepy corners.
See this page for a list of Christmas events for 2017 in the West Midlands.