We're finally starting to settle into our new routine now that the dreaded school run is part of our lives. For the first week, Libby only went to school in the morning but yesterday she started to go for the whole day. Whilst she's predictably tired, she's also loving every moment of it.
For Lia, being on her own without her big sister has been quite lonely. At various points during the day she asks if Libby's back yet, or if she'll be joining us for lunch. I think it will take a little while to get used to having fun at the park on her own.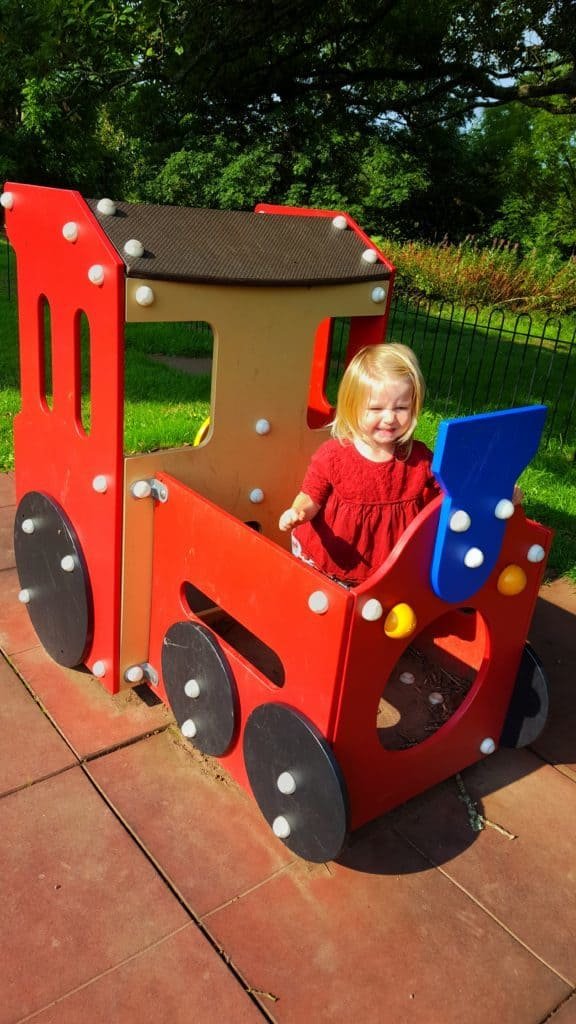 For me, the new routine has provided an opportunity to fit in a bit more exercise. I'm running every day with Bubbles and I've finally ordered a new swimming costume so I can get to the pool on Friday evening. Sadly my last swimming costume met a sticky – and nearly disastrous end.
When I arrived at the stunning Baden-Baden Carcella Spa in the Black Forest last month, I was eager to get changed into my costume. That was until I noticed that Bubbles had at some point chewed right through the strap, leaving me having to tie it in a knot to allow me to swim. Thanks Bubbles.
My husband has gone back to work for a few hours a day too, so it really is just Lia and me most of the time. Lia went back to nursery last Friday morning and screamed blue murder when I left her. Luckily she soon calmed down and enjoyed the rest of the nursery session. When she left, she was telling me that she wanted to go again next week.
On Saturday we went to Busfest – the UK's biggest celebration of VW vans. It has inspired us to start planning our big trip around Europe, which we'll be making as soon as the girls are old enough to appreciate and learn from it. In the meantime, we do hope to be able to afford a van well before that. Then every time school holidays come round we'll be off. And I can't wait!
This week's Thursday Photo #123 was taken at Busfest, with both girls incredibly excited to find that there were fairground rides there. I was really impressed at how well Busfest catered for children. What could have been a boring, adult-focussed day actually ended up being really fun for the girls.
Our Thursday Photo #123