This week has been a source of some trepidation since realising how it was going to pan out. Not only is my husband away, but I had to take both girls to London on my own too. Whilst we were all looking forward to it, I couldn't help thinking it was a big deal.
A new experience
On Tuesday, the girls and I filmed a video for the Vitality Healthy Kids campaign. I've done an on-location shoot with a film crew before, and I've recorded videos at home with the children. But this is the first time I've worked with them on camera in this capacity. I really had no idea how it would go.
Sadly, it soon became clear that they were much more natural in front of the camera than me. Before I'd even finished having my makeup done, the film crew had changed the script. I had been expecting to introduce the girls, but I'd been totally outdone and they ended up introducing me instead.
The day continued along these lines, with the girls taking the whole thing in their stride. They are already asking when they can do it again.
Two extremes
I've always maintained that much as I love London, it wouldn't be somewhere I would live. I love the hustle and bustle, the sense of purpose and the fact that there are so many exciting things to do. But every time I go, I find myself craving the fresh air and open spaces of home.
A trip to the city is always a great reminder to make the most of what we have here. I'm trying to get into the habit of getting onto the hills for a walk at least once a week, even in the Winter. During Summer, I run across the hills every week, but it's always in the evenings. At this time of year, it's easy to hide away somewhere warm instead.
But what I should really be doing is what I did on Wednesday. Putting the dogs in the car on the school run, dropping the girls off and getting straight up into the hills. The dusting of snow on top of them yesterday made the whole area even more beautiful.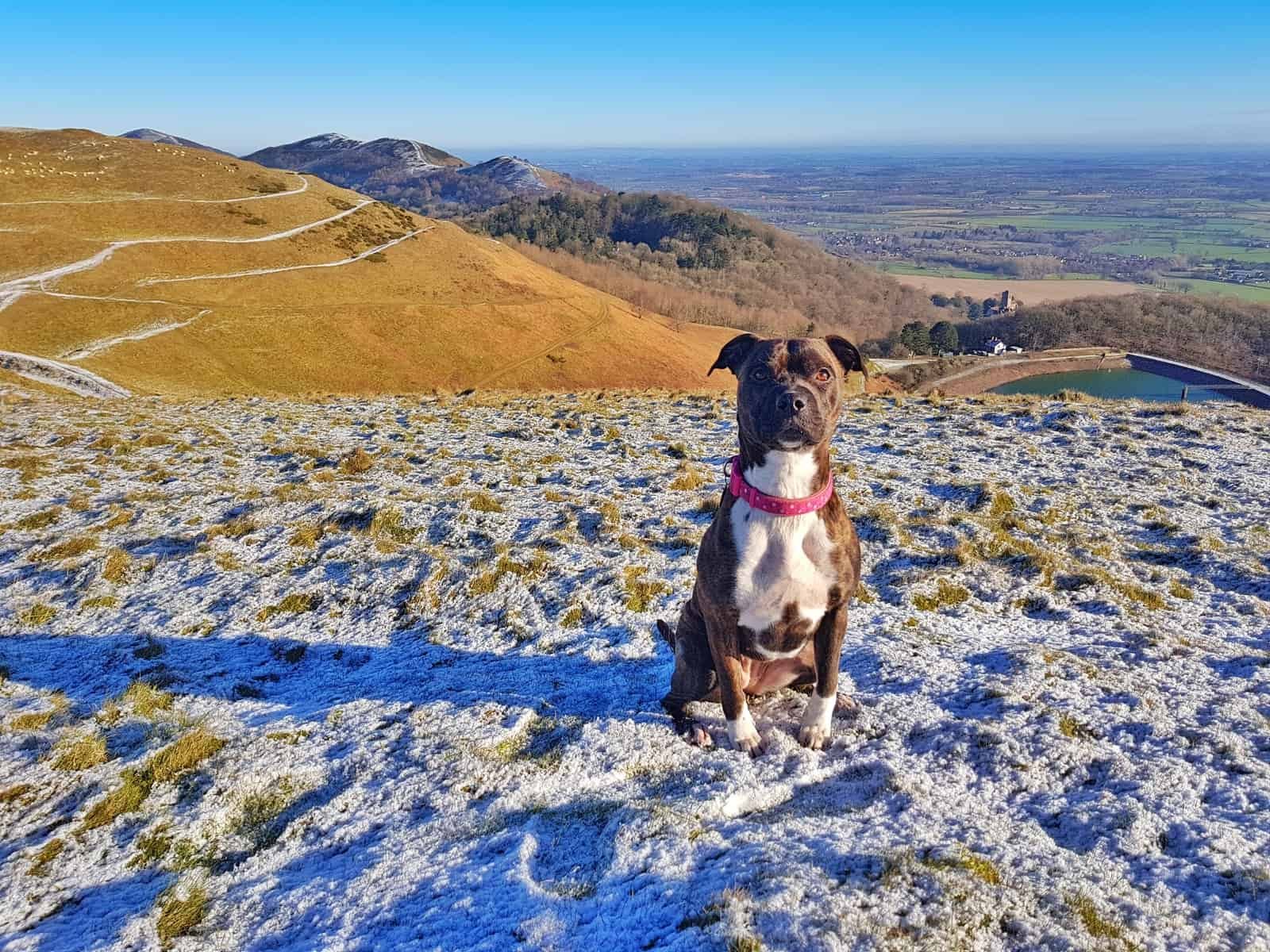 Our Thursday photo #196
I was so proud of these two on Tuesday. They did everything that was asked of them, happily going through numerous takes. Chatting and singing to the camera as if they did it every day. I love this photo of them hard at work.
Please note, we are working with Vitality to create video content but I was not asked to mention them in a blog post.