By the time my second child came along, I thought I knew what I was doing. My first child is outgoing, confident and eager to learn. But if there's one thing that siblings teach you, it's that even the closest children have such very different personalities.
The dancing diva
If you've been following my last few Thursday photo posts you'll know that Lia has been desperate to do ballet. But when she gets to the class, she refuses to join in. With only two weeks left of their dance school half term, I was resigned to the fact that however much she wanted to do it, ballet wasn't to be for Lia.
And then something changed. We turned up to ballet as usual and got her changed. She refused to take her hat off and walked into the class looking ridiculous. The class was just starting as we arrived and all the children were running around the room. I asked if Lia would like to run with them and off she went to join in.
During that short class, Lia was as enthusiastic as any of the children – if not more so. When it wasn't her turn to dance she was jumping up and down excitedly or jigging around to the music. She did everything that was asked of her and all with a smile on her face. Her teacher asked me what I'd done to her – if only I knew. Maybe it was something to do with her magic hedgehog hat.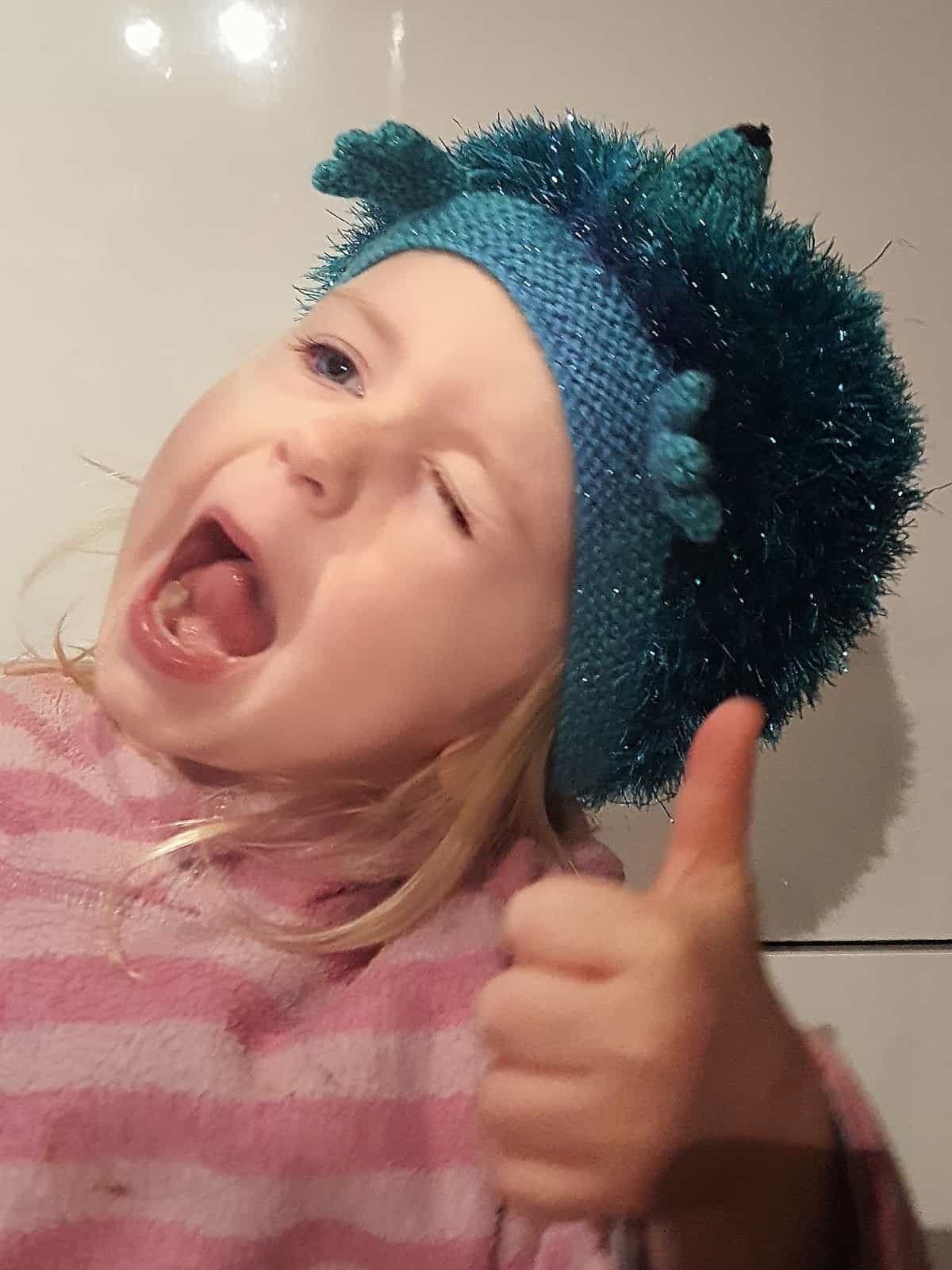 The kitchen that nearly wasn't
The other thing of note that happened this week concerned our kitchen. For the past few months we've been putting in a new kitchen bit by bit. My dad has very kindly done virtually all the work for us, and the next step was to get a plumber to fit our new sink and tap.
So on Saturday, the plumber turned up and took out the old sink and tap and disconnected the dishwasher. And then he went home. There had been some sort of a breakdown in communication between him and my husband where he thought he was just taking them out and someone else was going to put the new ones in. And he couldn't come back until Monday.
This scuppered our plans for Sunday as we'd invited people round for dinner. Thankfully we have a brilliant local curry house so we all trooped off there instead. And the Monday came and went with no sign of the plumber. Fortunately we were able to find another plumber who could fit us in on Tuesday. Now we have a functioning kitchen and just finishing touches to get it the way we want it.
Our Thursday photo #144
Libby has been her usual busy self this week with drama and art club. This afternoon is storytelling at school and then her rhythmic gym class. We're all really looking forward to spending some time with her next week. With the possible exception of Lia, who does tend to get bossed around somewhat by Libby. Can you tell?