So, apparently it's Thursday. Seriously, who knew?
The past week has gone by in a bit of a blur. I'm fairly certain that's mainly due to the lack of structure. Although it could have something to do with the amount of brandy in the Christmas cake.
The Polar Express
Last year, we booked tickets for the Polar Express on a whim. The girls like trains, it sounded like a fun trip and a nice way to see Santa. But we loved it so much that this year, I booked when the tickets were released – in about March.
This may sound quite organised. But if you actually know me, you'll realise it's probably the most organised I've ever been. And it was worth it. This time, we went the day before Christmas Eve. It was the perfect way to get into the Christmas spirit. The excitement when the train drew into the station made all the uncharacteristic forward planning worth it.
Horny the Christmas unicorn
No, it's not that sort of blog.
Since about October, Lia has been adamant that she wanted a unicorn for Christmas. We struggled to persuade her to think about anything else she might want. So, Santa brought her a unicorn toy. Nothing exciting or expensive, but exactly what she wanted and she loves it.
My mum had also spotted a unicorn she thought Lia might like. The girls had opened their Santa presents first thing in the morning and Lia named her unicorn Rapunzel. She was delighted when she unwrapped another unicorn from my mum after lunch. And of course, that one needed a name too. So, Lia picked out another appropriate unicorn name. Horny. She wouldn't be persuaded to call it anything else.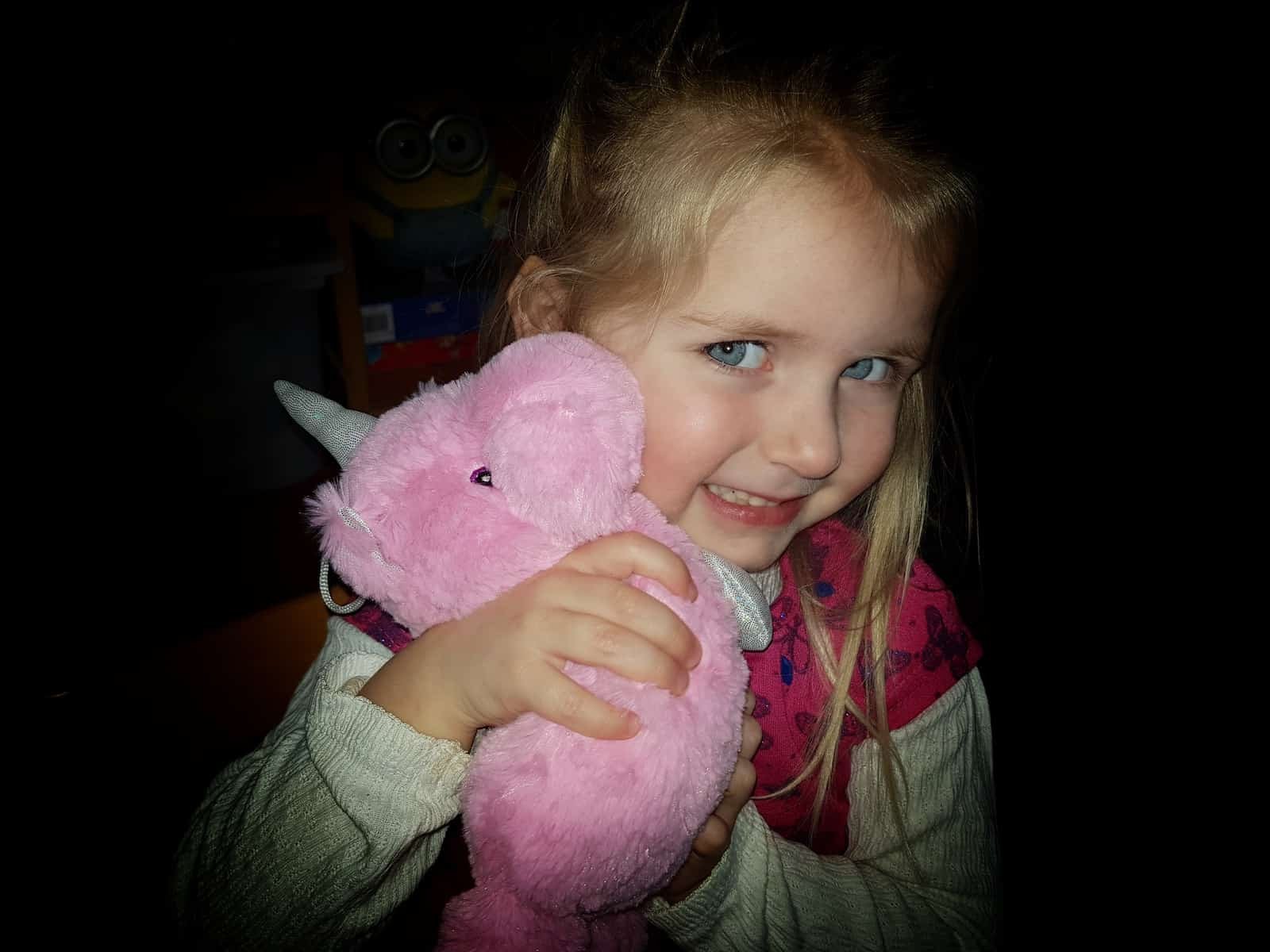 Christmas
I love and hate Christmas in equal measure. The day itself is always lovely. We spend most of it at home, my mum comes for lunch and the girls enjoy their presents. We call over to my dad's in the evening to see the rest of the family, but we don't go further than that. It's perfect. A total break from work, running around after the children and all that goes with it.
What I hate about Christmas is the consumerism. Buying things we don't need. Sending cards that are ultimately heading for the bin. Eating and drinking to excess. Well okay, I enjoy that bit. But I shouldn't.
This year though, I was happy with the balance we struck. The girls received a few toys and craft sets, all of which they loved and they have played with or taken to bed with them already. They also received a lot of books and clothes. Books are the one thing I genuinely believe children can't have too many of, and they adore their new clothes.
Libby had heelys from Santa. She has wanted them since seeing other children with them at Drayton Manor earlier in the year. At the moment it's an effort for her to stay upright on them, but she's learning quickly and I'm sure she will get a lot of enjoyment from them. As Lia will from Rapunzel – not to mention the amusement we'll all get from Horny.
Our Thursday photo #190
I rarely take photos over Christmas, it always feels a bit like a busman's holiday. So, our Thursday photo this week was taken on our trip to the Polar Express. Which was where the Christmas magic really came alive.