Does anybody else hit the warmer months and find that life becomes more manic than ever? Thankfully though, it's in a good way. We're busy filling our weekends and school holidays with adventures. I'm snowed under with work, struggling to fit it all in and I wouldn't have it any other way.
Holidays
For the past few days, I've been somewhat absent from the blog. I've posted very little on social media and taken a total break from work. We headed to the fabulous Pencarnan Farm campsite for the second time this month. For all the amazing facilities, the one thing they don't have is particularly great WiFi. I had fully intended to keep up with work whilst I was there, but I ended up being glad of the break.
Instead, we spent every day on the beach. I swam in the sea without a wetsuit for the first time this year and the girls became more confident with the waves. We body-boarded, walked for miles, ate ice cream and pizza and generally chilled out. Walks with Bubbles took me around the beautiful peninsula to see some incredible sunsets. Oh, and did I mention the weather was fabulous?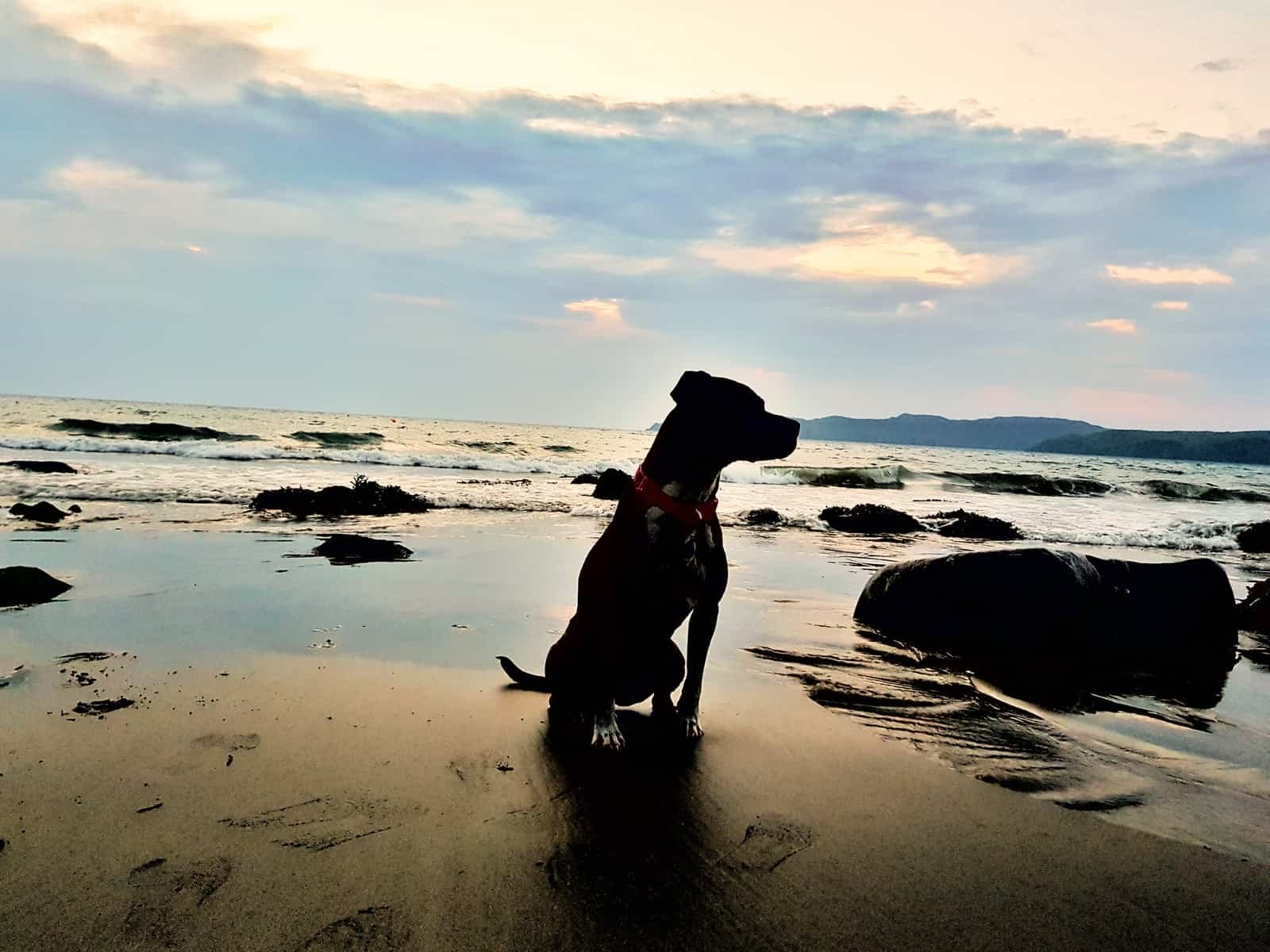 Having moved into maintenance mode on the XLS diet plan, I was delighted to get onto the scales now we're home and see that I haven't put any weight back on. I'll definitely be back to eating healthy again after the weekend and hopefully start losing a bit more.
Exciting plans
We cut our holiday a little shorter than usual due to a family wedding on Friday. The girls will be flower girls, and they are beyond excited. My half-siblings are all a lot younger than me, so Libby and Lia have been waiting with baited breath for one of them to get married. At last, flower girl duties are imminent and we're all looking forward to a brilliant day. We're also hoping the girls can contain their excitement for long enough to walk sensibly down the aisle.
Our Thursday photo #212
I put away my camera and phone while we were at the beach. Much as I love having photos of the girls, I'd rather have memories of being with them. So instead, I leave you with a photo of two grubby, dishevelled looking girls standing on a surfboard on the campsite just before we headed home. I love seeing them like this, it seems so natural for children to be messy, sandy and slightly sun-kissed.