There comes a point in the summer holidays where it all feels a bit overwhelming. The ongoing juggle between work and the children. The absence of routine and difficulty finding time to exercise. Until now, I've been swimming every week. In a river, lake or the sea. Sometimes only for a few minutes at a time, usually with the children in tow. But there's something about that cold water that makes it easier to cope with everything. So, it's unsurprising that now I haven't swam for a while, the overwhelm is starting to set in.
The Longleat ticket fiasco
After a brilliant holiday in Northumberland last week, the rain set in on Friday. The campsite was already boggy from rain earlier in the week, so we decided to cut our losses and head home. An added bonus was that we had a family ticket for Longleat Safari Park to use. So, heading home early meant we could use it over the weekend.
I worked with Longleat on a social media giveaway earlier in the year and had been waiting for an opportunity to visit. So on Sunday, we bundled the children into the car early in the morning and set off. Everything was going relatively smoothly until we were about half an hour from Longleat, and I realised I'd forgotten the tickets. I'm so used to having everything in electronic format that I hadn't thought to pick them up.
I tried to contact someone at Longleat but hadn't managed by the time we arrived. So, I bought some tickets online and used them at the gate. Thankfully, Longleat then got back in touch on Facebook and refunded my tickets. I just need to post back our original family pass. In the end, we had a brilliant day. I'll be reviewing it on the blog in the next week or so.
The bad kitty
Since adopting our adorable ginger cat Rupert a couple of months ago, we've been away for a few short breaks. Each time, my brother comes to stay at our house and look after the cat. I've always been reluctant to ask people to help, but my brother doesn't seem to mind and the cat needs feeding. The only problem is though, Rupert is a very bad kitty. With his cute face and big eyes, he reminds us all of Puss in Boots from the Shrek films. Unfortunately, he has Puss in Boots' naughty streak as well as his looks.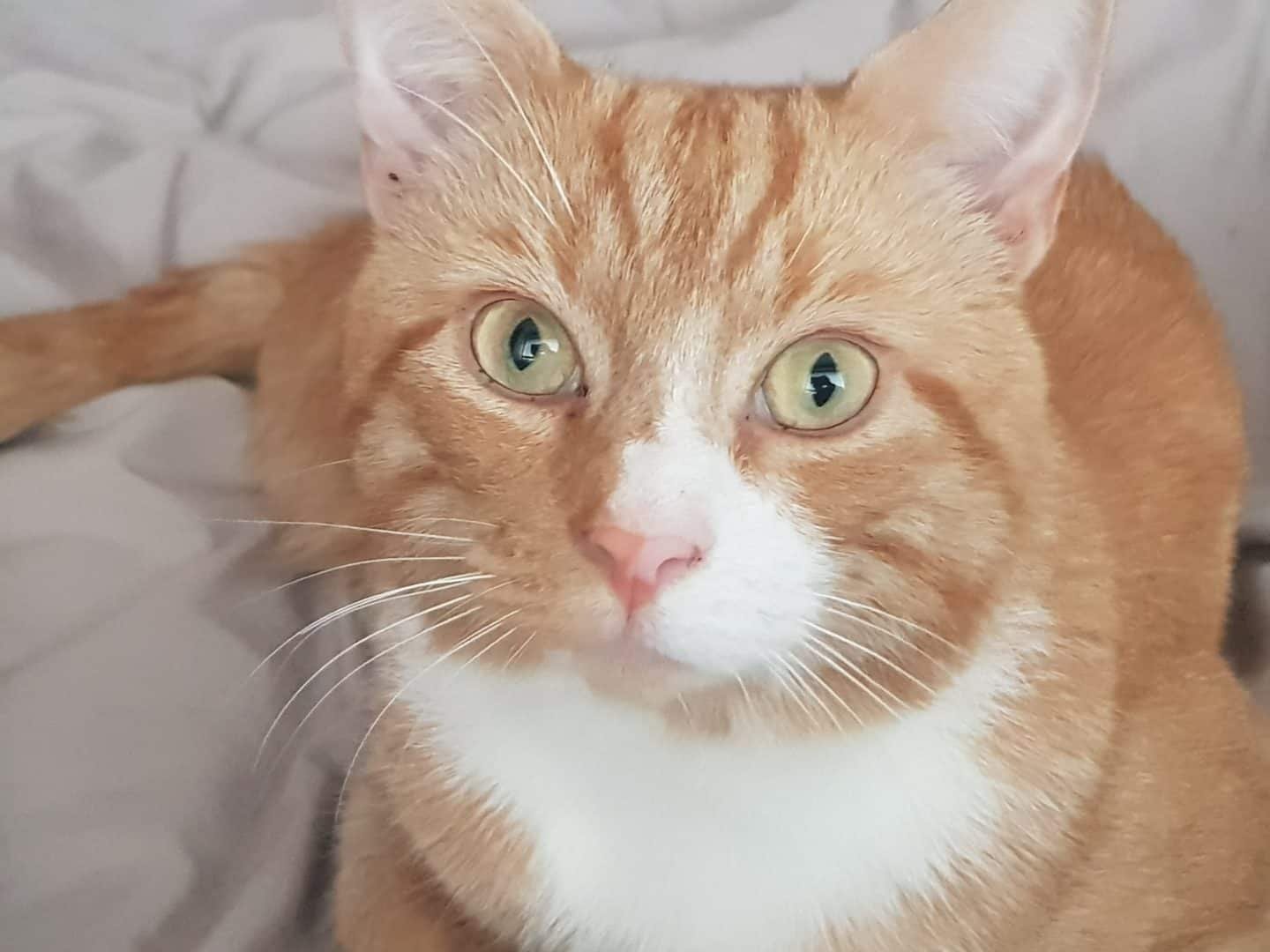 Since we adopted Rupert, his misdemeanours have been frequent. When we had to keep him in for a while, he learned to pick the lock on the cat flap and move heavy objects out of his way to get out. He steals food, both the cat food and anything we forgetfully leave uncovered. Small animals are occasionally found dead in our house and he explains rather firmly that he doesn't want to play when the dog bothers him.
This week though, he has really excelled himself. I received a text from my brother on Friday morning. He'd come home from work to find Rupert sitting on our bedroom windowsill as usual. This time though, he had company. Somewhat unusually for a cat, Rupert seems to be rather sociable. There would be nothing unusual about this photo of two cats sitting on our windowsill. However, it becomes somewhat unusual when you take into consideration the fact that we've only got one cat.
Thursday photo #276
On Friday morning, I left my husband packing away the wet tent and walked into Bamburgh with the girls. They spotted these hay bales beside the footpath and were keen to have a photo on them. Libby was wearing her sunglasses all week because her glasses were broken. In the rather grey weather, we couldn't see her eyes with her sunglasses on. So, she took them off for the photo. I think it has come out quite nicely.