This is a collaborative post.
Picture the scene. It's Christmas morning and Santa has delivered the gift at the top of your child's list. After months of waiting, they can't stand the anticipation anymore and rip open the box to turn it on. And then begins the struggle to get the thing out. Eventually, once scissors and Stanley knives have done their job, it's out and you're ready to play. But wait, something's wrong. No batteries.
Carousel by Tesco
It's a familiar scenario in homes around the world. Any number of sharp implements are needed to uncouple toy and box. Then, there are no batteries, or worse still toys that aren't quite up to scratch. That's why we were keen to put the Carousel toys from Tesco through their paces. Because this year, Tesco are doing things differently.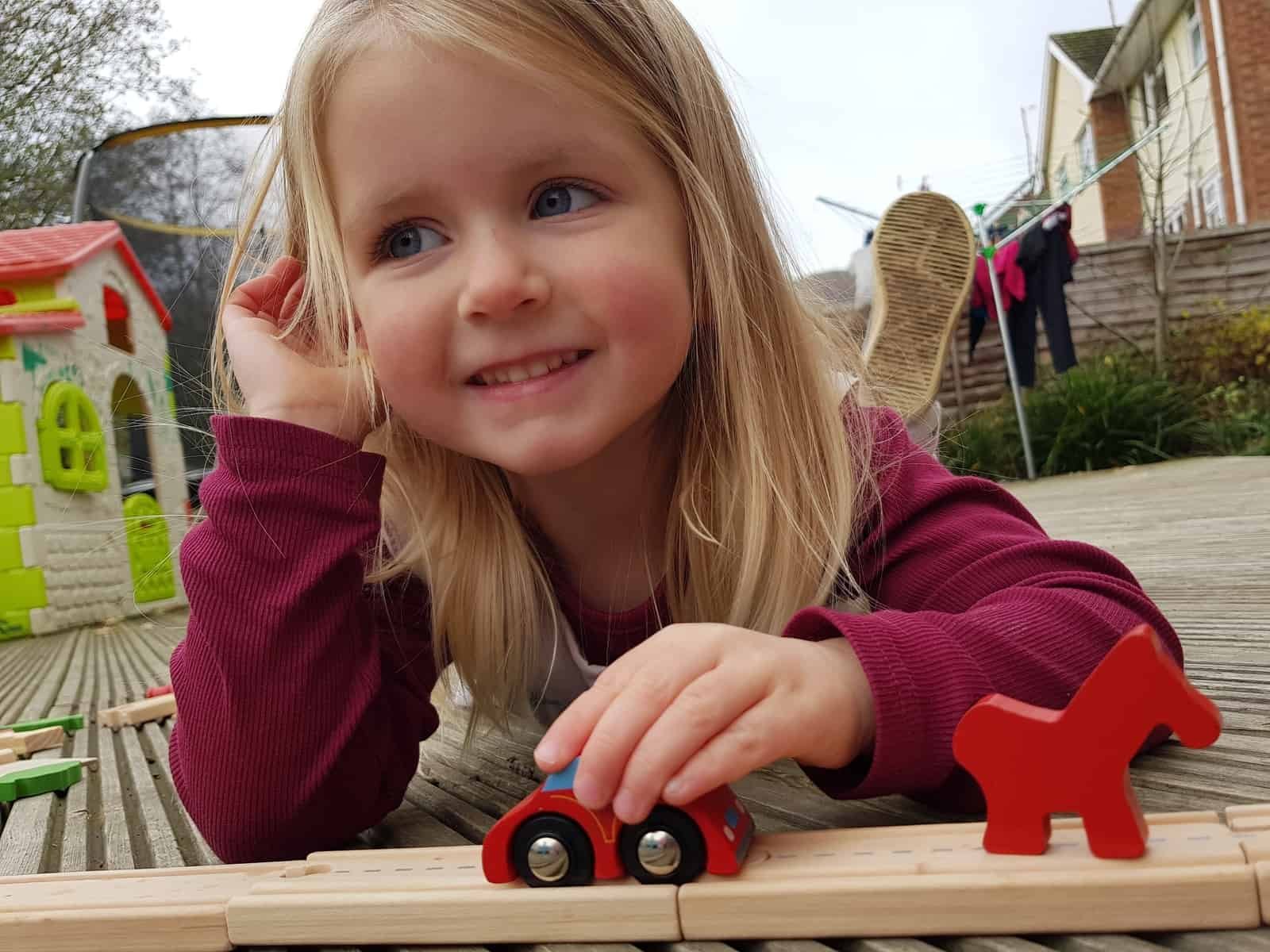 Tesco believe that nothing should get in the way of playtime. So, batteries are included with all their toys that need them. They're high quality and the box tells you all you need to know about the toy. And what's more, I've managed to open the boxes of all these toys without having to resort to scissors. It's a revelation.
Like the Feeding Fun Emmi doll. From the box, you can see that she plays six sounds and is suitable for children aged 3+. You can try her out before buying her and you know that she will giggle, gurgle, cry and snore. The box also informs you that she is 45 cm tall and that you'll see the milk disappear as she drinks.
As you can imagine, she's rather a hit with Lia, who is insisting on taking her everywhere – along with her bottle and her food of course. Her cheeks move when she eats and drinks, and she even nods off to sleep when she's full.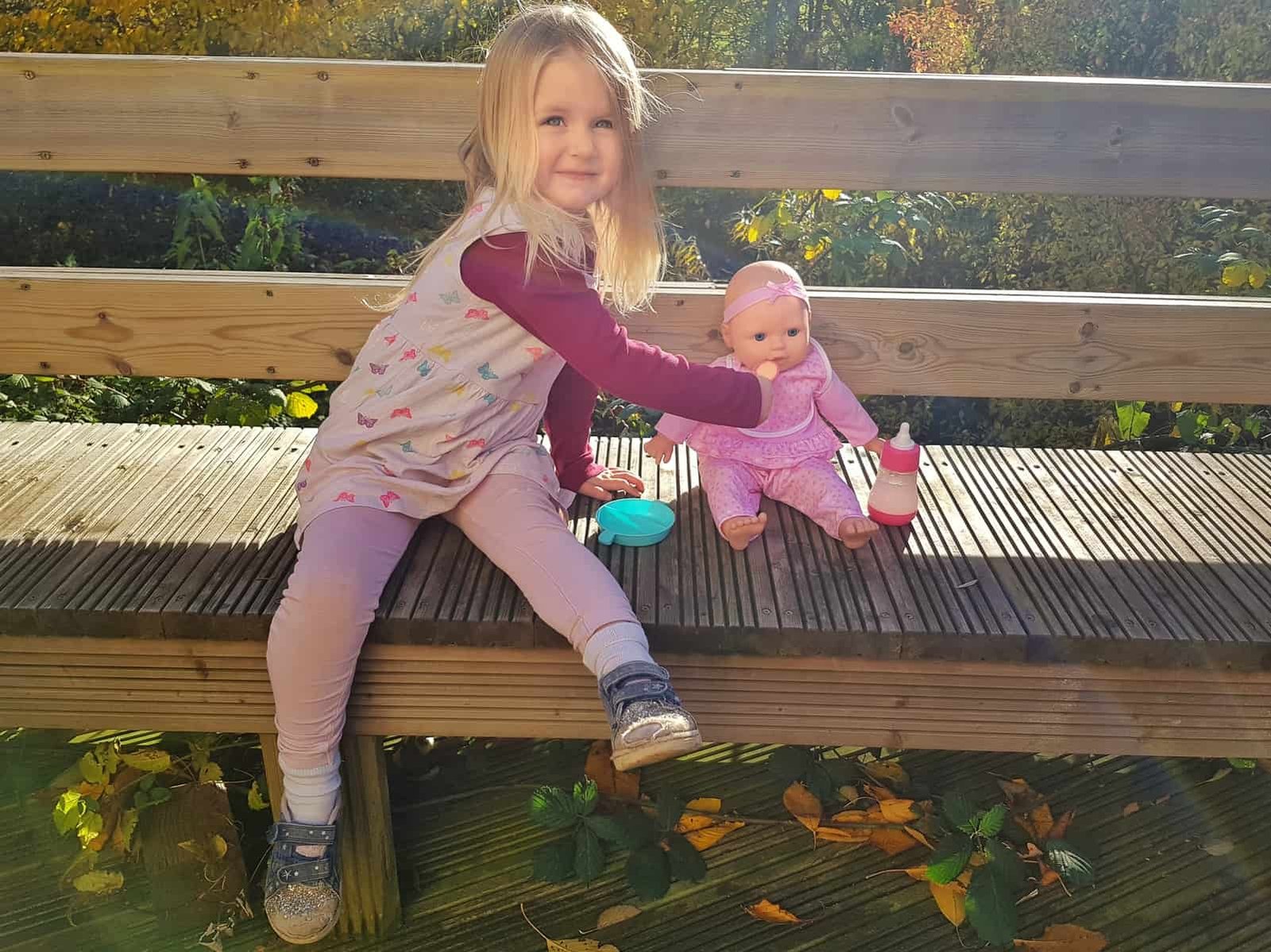 Toys with batteries
The girls have delighted in testing out a remote control fire rescue truck that drives AND talks. The controls are really simple, with one button propelling it forward, and the other spinning it around. But the best bit is that when the girls say something to the remote control, their voice comes out of the fire engine.
Along with its lights and sirens, hearing their own voice coming to the rescue causes fits of giggles. As you can imagine, my husband and I have had to try this one out too. Isn't it great when toys are just as much fun for the parents?
Along with the fire engine, the girls have been playing with a Rapid Rescue Helicopter. Not only does it have lights and sirens, its blades and winch work too. Its hatch opens too, and the mini version that comes with it is adorable.
Well, it's adorable – and it has stopped plenty of arguments around here. The girls are happy to take it in turns to 'rescue' the mini helicopter with the big helicopter. Whoever isn't operating the big one gets to be in charge of putting the smaller version on to the winch.
The guitar – and a compromise
Libby started having piano lessons in September. She loves her lessons and is getting along quite well. But she doesn't practice as much as she should – which isn't really her fault. We're just so busy all the time. Because of this, we've said no to her playing anymore instruments at the moment. But she really, really, really, really wants to play the guitar.
She loves to see people playing guitars on the television. The idea of strumming the strings really appeals to her, but it really is just for fun, she's not ready to learn the guitar just yet. So, the Rock Star Guitar from Tesco is the perfect compromise.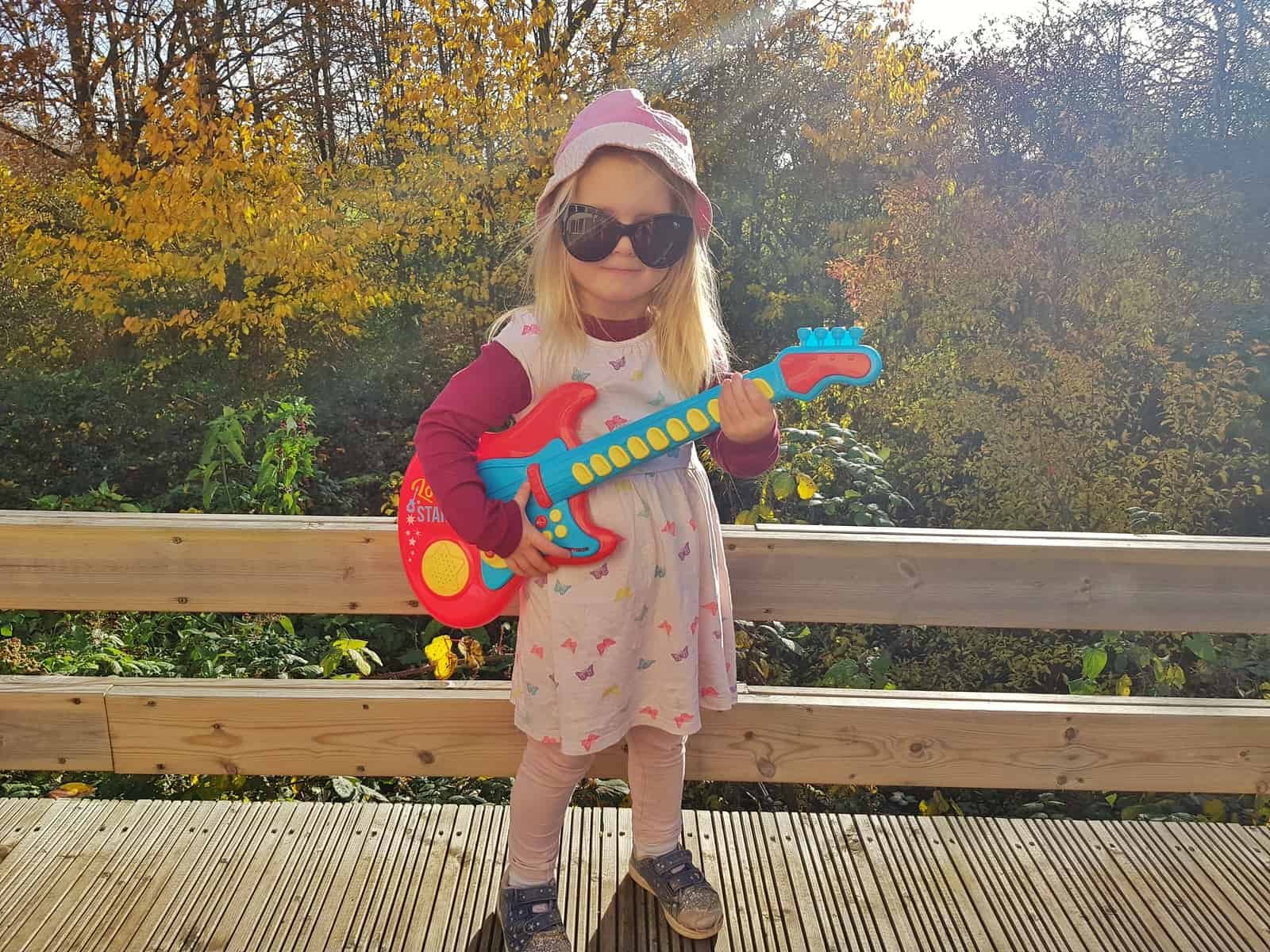 It has buttons that you can press to play up to ten different songs. But better still, there are real strings to strum as well. The girls love pretending to play it. The fact that real music comes out as they strum along is spectacularly exciting.
We really are a musical family, I grew up playing several instruments although I don't get time anymore. My husband is a drummer and is now learning to play the accordion. The girls have grown up with this love of playing music, so I suspect the Rock Star Guitar will be a favourite toy for a long time.
Wooden toys
I have to admit to being a huge fan of wooden toys. So when Tesco sent us the multi-track wooden train set, I was as delighted as the children. There's nothing more fun for adults than a toy the children actually WANT you to play with. And the girls just can't quite make train tracks as well as their parents.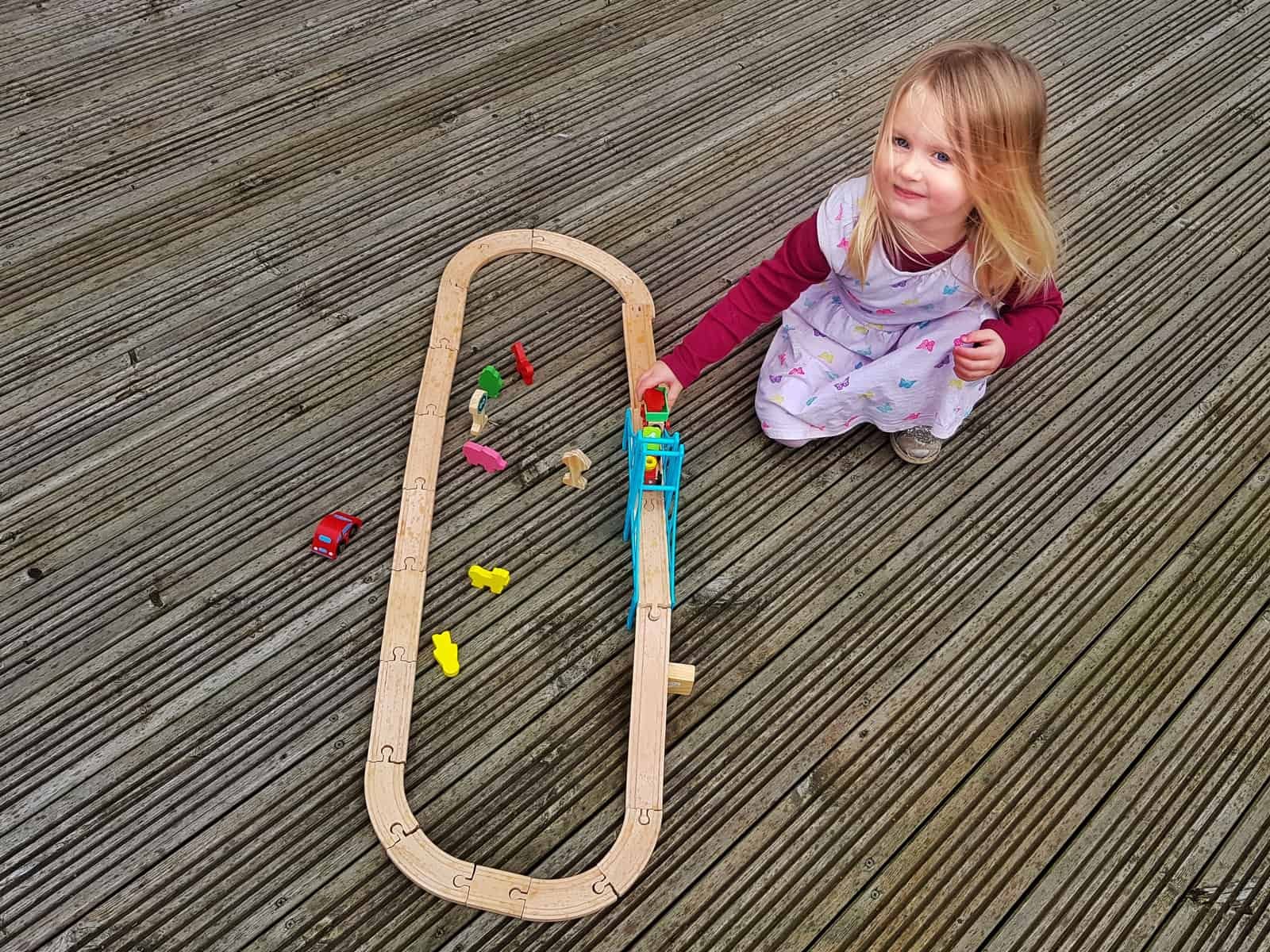 So, we spend ages playing together with this 60 piece wooden train set. Thinking of different ways to put it together to make the train go around the track. Or, of course, the car. Because this is a reversible track that can be used as a road or a railway.
There are lots of extra pieces with this train track too, not just the rails. It has bridges, trees, animals, traffic lights, buildings and sign posts. It's great for their hand-eye coordination and ideal for encouraging them to play together. Sharing not just with each other, but with us as well.
The great toy conundrum
I have to admit, I dread this time of year a little bit. The girls often end up overrun with toys and when we've bought them, we realise we haven't really thought them through. They might play with the toys once or twice, but then they're consigned to the toy box And then, eventually to the charity shop where we hope somebody else will get more fun out of them.
We have found that as well as asking the children what they want, we need to do our own research before buying anything. Will that toy last, how much space does it take up? And, most important of all, will they still be playing with it by boxing day?
All these toys from Tesco give you plenty of information before you make the purchase. They are all classic toys that will stand the test of time, and will remain in good condition to pass down to friends and family when the girls have grown out of them. And best of all, they're fun for all the family that will still be played with when Christmas is nothing but a distant memory.
Please note, these toys were sent to us free of charge by Tesco to allow me to produce this blog post and I was compensated for my time. All views, opinions and mini rockstars are my own.