It was a big risk. Nowhere local seemed to sell a star costume for the nativity. I could have kept on looking, but instead I resorted to Amazon. Today, it paid off. A parcel arrived and I knew before I opened it that it was the star costume. Brilliant, nailed it.
Back in the real world…
Feeling slightly smug, I opened the package to put it in Libby's bag for school. But wait, why was it red? I looked at the label. Elf costume. I opened my emails to find one from the Amazon seller. "It's possible you may have received an elf costume." Well yes, that is entirely possible. Now I'm crossing my fingers that they will send a star in time for the school play. I'll be horrified if I end up having to make it.
Actually, that incident sets the tone for the past week. The weekend was lovely – but it didn't quite go to plan. On Saturday, Libby was at a birthday party, so Lia and I headed to Croome. From there, we picked up Libby and my husband from home and headed straight to see the local Christmas lights being switched on.
By the time the parade and light switch on had finished, we were all hungry. Having totally failed to get a table anywhere for dinner, our friends came to us for a takeaway – which we ended up eating at around 10pm. Whilst the girls were exhausted the following day, I think it does them good to stay up late occasionally.
Minor disasters
If something is going to go wrong, it usually happens to Libby. She has been to accident and emergency more times than I have – despite having only been around for a few years. And yet this week, it was Lia's turn.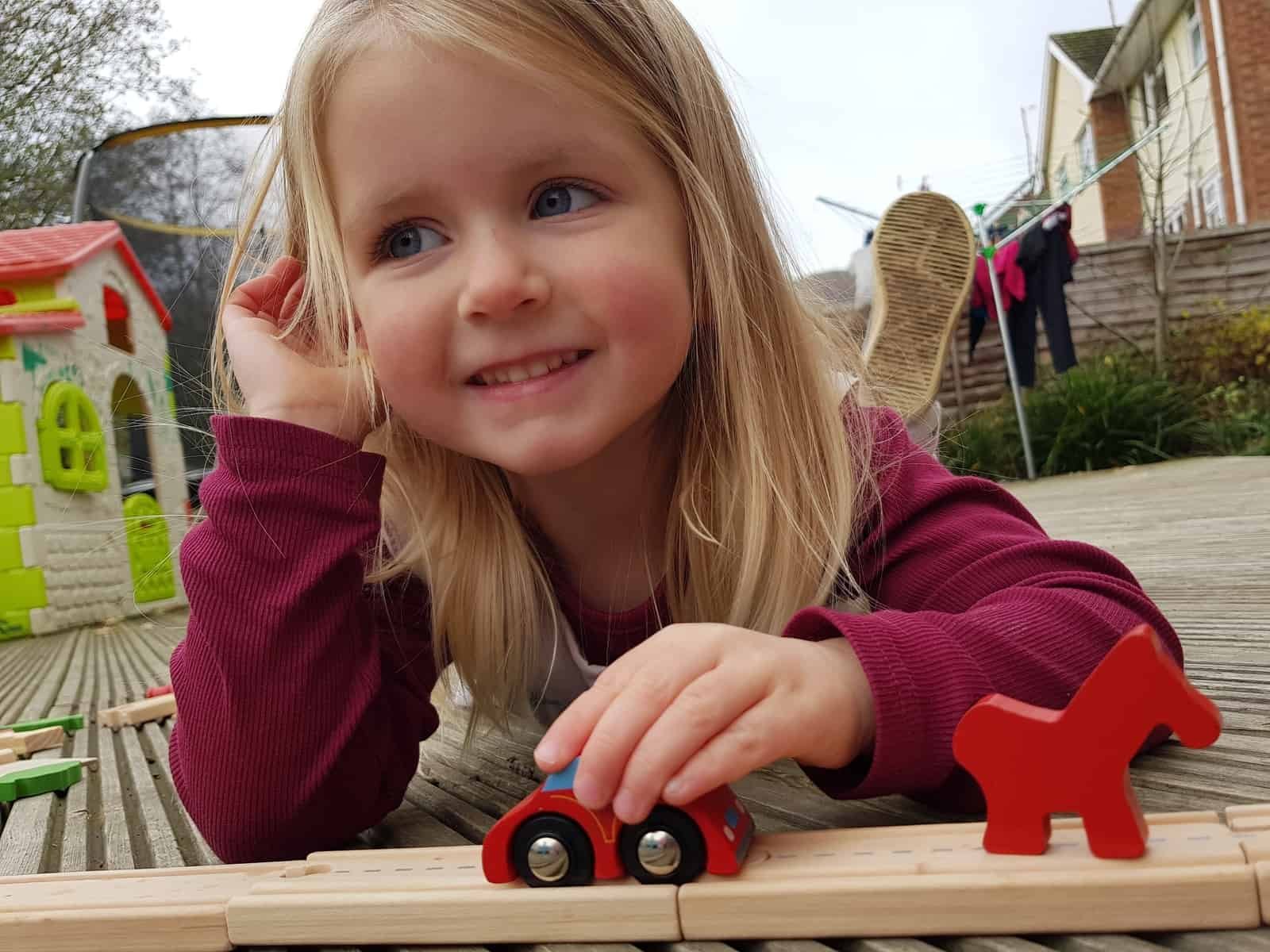 The first disaster happened on Tuesday. Lia has had a bit of a cold over the past few days, but she hasn't been ill with it. So, on Tuesday we dropped Libby off at school and I took Lia to preschool. We strolled in to hang up her bag and coat and she was sick on herself. She wasn't ill before or afterwards, we think it was probably just from having a cold. But it resulted in a day off preschool, and of course scuppered my plans.
The next incident was yesterday evening. The girls were walking down the road after ballet, when Lia fell over. She put her hands down to break her fall and hurt herself. But it was dark, I couldn't see a graze on her hand and she seemed unreasonably upset for someone who had just fallen over. And in my mind, I built it up to a broken wrist.
Luckily, I was just panicking unnecessarily. When we got home, I realised it was a graze on her hand. It must have stung a bit, but luckily it wasn't as serious as I'd thought.
Our Thursday photo #186
Some weeks, I look back at the photos on my camera and it surprises me that I haven't actually taken any of the girls together. This was one of those weeks. On the plus side, I have finally invested in a camera. It's only a compact but it's great for video and takes some pretty good photos. It even takes photos in a burst, so there's a good chance I'll get one half decent one even when the girls try to thwart me by pulling faces. 1 – 0 to me.