Welcome to the latest Family Travel Tips. With Autumn in the air, attention has switched to wrapping up warm for Halloween themed days out. The Summer sadly seems like a lifetime ago since we've had such awful weather the past few weeks. I look forward to seeing what everyone has been up to lately and finding out what you're planning this Autumn.
Featured posts
I really enjoyed reading last week's posts and one in particular really spoke to me. This one from the TraveLynn Family about why Sri Lanka is fantastic for young kids was fascinating. It's the sort of place I'd love to take my girls but I know my husband would take some persuading. So, I've bookmarked the post and I'm just biding my time before showing it to him.
Carrie loved the post from Otis and Us about the Isles of Scilly. The photos in the post are just stunning and it's a part of the UK I've never visited but always wanted to. The beaches are to die for!
Family travel tips #14
We've been loving wrapping up warm and getting outdoors over the past couple of weeks. This weekend, we took the girls for a bike ride and ended up going 11 miles. It was such a beautiful place to be and the girls were having so much fun on their bikes that none of us wanted to stop. So I'm linking 12 things you need to know about cycling in the Forest of Dean.
Carrie is linking up her post about visiting Peppa Pig World at Paulton's Park. This is somewhere my children had a wonderful time at too, so it's great to read Carrie's tips. She shares some gems about making the most of your time and avoiding queues!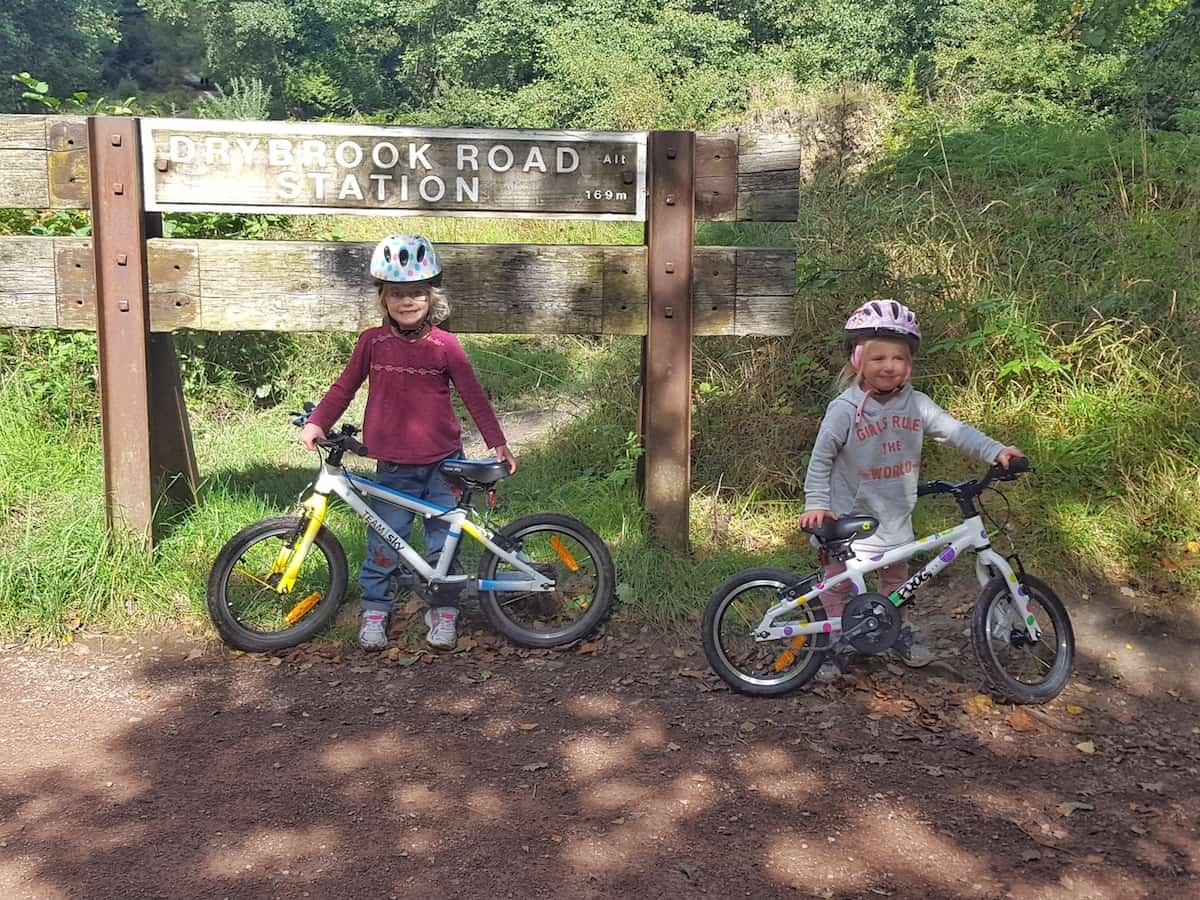 The rules
Any family travel related posts are welcome! This may include but is not limited to days out, attractions, reviews and holidays.
Please include the Family Travel Tips badge on your post or link back to the hosts.
It would be amazing if you could comment on the two hosts posts plus two more posts that have linked up.
A maximum of two posts per blog please.
Tweet @plutoniumsox or @flyingwithbaby with the hashtag #familytraveltips for a retweet and use the hashtag on Instagram so we can show some love to your posts over there too.
The linky will go live once a fortnight on a Tuesday and will stay open until the following Tuesday.
We will each feature our favourite post from the previous week in the following week's linky, so you'll get an extra link from us if you're chosen.
Grab the badge