Update – March 2019: My 2019 Easter what's on post is now live. Head over to the new post for up to date information on things to do in the West Midlands Easter Holidays 2019.
The Easter holidays are one of my favourite times of the year. We're not busy, the weather is improving and it's the perfect time to explore our local area. Here's what's going on at the top attractions in the West Midlands this Easter.
1. Warwick Castle – Warwick
This Easter there's more than ever going on at Warwick Castle. The Flight of the Eagles falconry displays are back, along with the Horrible Histories Wicked Warwick live stage show and the Horrible Histories maze. The trebuchet siege machine is fired twice a day and young children will love taking part in an interactive fairytale in the princess tower. You can even stay overnight – we found that there was so much to do there that we couldn't fit it all into just one day. We are ambassadors for Warwick castle and they've just let me know that there is currently 20% off their annual passes so they are just £36.45 for adults and £26.10 for children.
2. Churchfields Farm – Droitwich
Churchfields farm make their own ice cream and have a family friendly café set in the Worcestershire countryside. This Easter, families can have a traditional farmer's breakfast, before setting off on an Easter egg hunt to find the Easter bunny. This is taking place from 13th to 17th April and booking is essential.
3. Royal Shakespeare Company (RSC) – Stratford
The RSC Stratford have a range of workshops going on during the Easter holidays. Children aged 4 to 8 can experience their first introduction to the world of Shakespeare through an introduction to a play or to singing. 8 to 12 year olds can discover how actors work, and 13 to 17 year olds can explore the work of the RSC. There are other activities going on too, some of which are free so do check their website.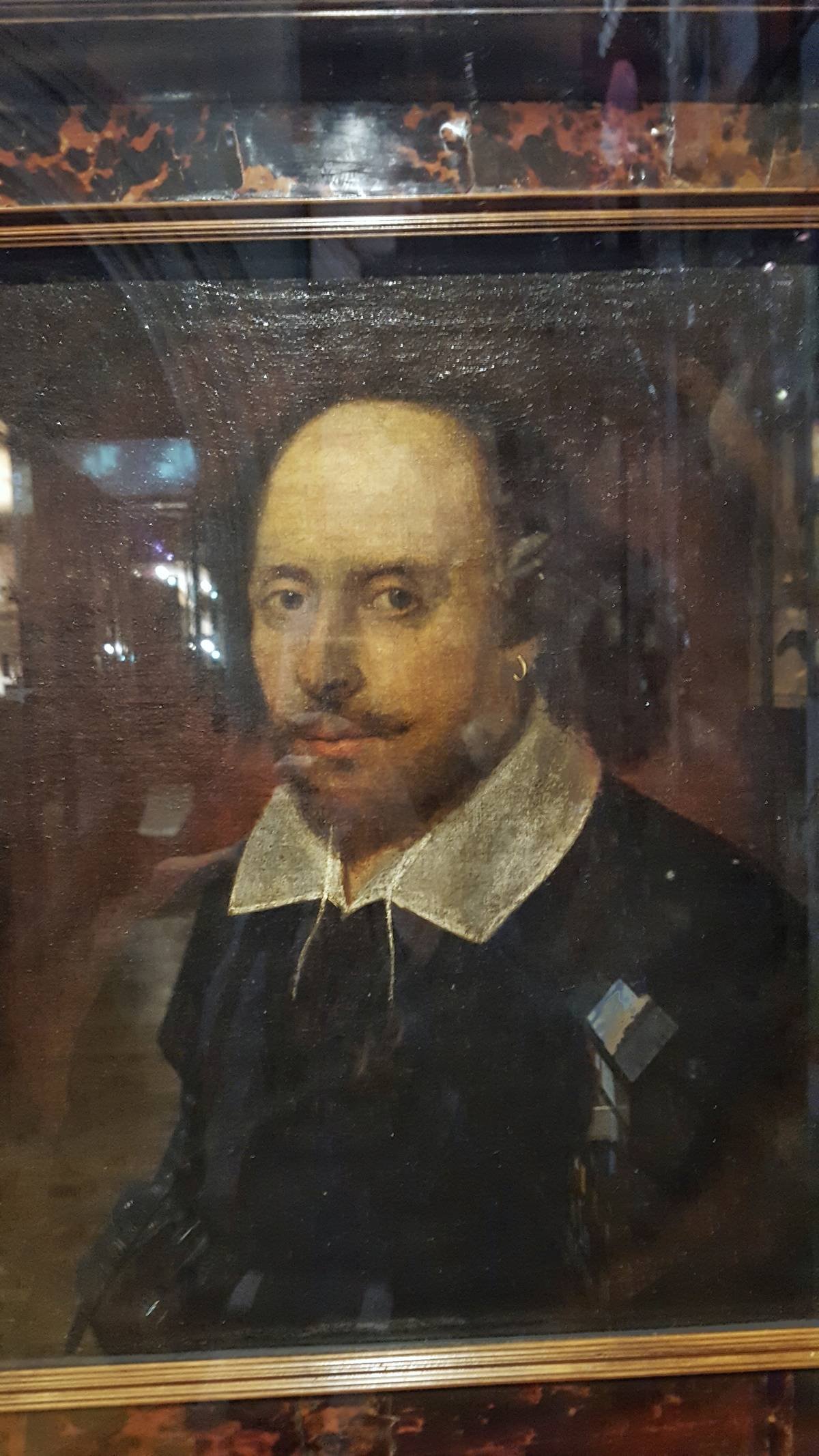 4. Monkey Forest – Stoke-on-Trent
The Easter bunnies are hiding Easter eggs around Monkey Forest from 1st to 23rd April. You can follow the Easter egg trail around the forest. If you solve all the clues you'll be in with a chance of winning a cuddly Barbary macaque toy. There is also face painting going on at Monkey Forest over Easter.
5. Ackers Adventure – Birmingham
Acker's Adventure offer a wide variety of outdoor activities from skiing to canoeing to archery. During the Easter holidays, children aged 8 to 16 can take part in an Easter holiday programme on selected dates. Each day gives them the opportunity to try out different sports.
6. National Forest Adventure Farm – Burton Upon Trent
There is an Easter Eggstravaganza happening at the National Forest Adventure Farm from 8th to 23rd April. You can meet the Easter bunny, plant a sunflower seed and you might even see a lamb being born. There are also tractor rides, woodland walks, an Easter treasure hunt and the opportunity to bottle feed a lamb.
7. Hawkstone Park Follies – Shrewsbury
This is one of my favourite places to go for a walk. It has stunning landscape and the follies themselves are fascinating. This Easter, the walk is made more exciting for children by the addition of an Easter egg hunt. This is only taking place on selected dates – weekend days from Saturday 8th to Monday 17th April.
8. Hatton Adventure World – Warwick
From 8th to 23rd April, Hatton Adventure World will be hosting their Spring Spectacular. There are a host of different things going on in addition to all their usual indoor and outdoor activities. This includes funfair rides, an Easter egg hunt, a falconry display, laser combat and animal handling. There are loads of other things going on so do check their website.
9. Eastnor Castle – Herefordshire
Eastnor Castle is one of my favourite local days out. They are only open at certain times of the year and will be reopening for this season in the Easter holidays. From 14th to 17th April, they will be holding a treasure hunt around the castle and grounds. Everyone who takes part gets chocolate and there's a chance to win a giant Easter egg. From 18th to 20th April, they have 'runaround days'. There's a quiz and activity checklist for children to complete. My favourite thing about Eastnor is that dogs are welcome to join you – both in the grounds and in the castle itself. This is one place we'll definitely be visiting this Easter.
10. Cadbury World – Bournville
From 8th to 23rd April there will be family entertainment every day at Cadbury World including magicians, ventriloquists and family games. You can also meet the Cadbury characters. From 14th to 17th April, there will be daily Easter bonnet competitions and an Easter egg hunt around Cadbury World.
11. Ironbridge Gorge Museums – Shropshire
There is an animal theme to the Easter celebrations at the Ironbridge Gorge museums. You can meet baby animals, do horse tail plaiting and take your dog to the daily dog show at Blists Hill Victorian town. At enginuity you can discover the technology of the animal world. Jackfield Tile Museum and Coalport China Museum both have animal themed crafts going on too. Check their website for dates, times and locations.
12. Avoncroft Museum – Bromsgrove
There are several different events going on at Avoncroft during the Easter holidays, so do check their website. Events include a storytelling café, the opportunity to get involved with gardening in the secret garden and an Easter Monday family fun day. The family fun day on the 17th April takes the form of a traditional village fair with swing boats, traditional food and garden games. We've visited for their May day celebrations in the past which was a similar idea and it was brilliant.
13. Kenilworth Castle – Kenilworth
There are two exciting events going on at Kenilworth over Easter. The first is the Easter Adventure Quest from 14th to 17th April. On arrival you will be greeted by a historical character. They will help you to solve clues as you make your way around the castle. If you manage to solve them all, there's a prize to be won. The second event takes place on 22nd and 23rd April and it's a celebration of St George's weekend. The legend of St George will be brought to life, complete with interactive games and dragon slaying.
14. Black Country Living Museum – Dudley
We had a brilliant day out at the Black Country Living Museum a few weeks ago. Their Easter activities will be taking place from 8th to 23rd April and there's loads going on. They've got an Easter egg hunt, traditional egg rolling and Easter crafts. There's also an Easter quiz complete with prizes and their fabulous bakery will be baking fresh hot cross buns.
15. Croome National Trust – Worcestershire
From 8th to 23rd April, there will be a Cadbury Easter egg hunt going on around Croome. The ingredients for Easter treats will be hidden around the park. Your task is to find them for the Easter bunny. There's a Cadbury prize in it for you!
16. RAF Cosford – Shropshire
There's something a bit different going on at RAF Cosford during the holidays. No Easter bunnies here but older children with an interest in history or aircraft will love the Nimrod tours taking place from 8th to 13th and 18th to 23rd April. These are not recommended for children aged under 8 years old. You need to book a time slot in advance so do head over to their website for full details and booking.
17. Brockhampton Estate National Trust – Herefordshire
There's a Cadbury's egg hunt taking place at Brockhampton from 8th to 23rd April. There is a Peter Rabbit theme, so you can learn all about the mischievous Beatrix Potter character while you explore. If you complete the trail, you win a Cadbury's chocolate bunny.
18. Hanbury Hall – Droitwich
The school holidays are all about getting people outside in the fresh air at Hanbury Hall. There's a nature themed trail to follow from 8th to 23rd April excluding 14th to 17th April. The Easter bunny then puts in an appearance from 14th to 17th April, with clues to solve to find the missing Easter eggs. There's a Cadbury's chocolate prize if you can complete the challenge. If you'd like something a bit more relaxing, they'll be serving Easter afternoon tea in their upstairs tearooms from 8th to 23rd April.
19. West Midlands Safari Park
From the 8th to 23rd April, the Easter bunny needs a bit of help to find his Easter eggs at West Midlands Safari Park. The Eggsplorers' trail will lead you around different areas of the park hunting for clues. If you collect them all you'll be given a password. This can be exchanged for a prize at the end. They also have other Easter activities going on, including a craft club.
20. Ray's Farm – Bridgenorth
There will be baby lambs and goat kids to see at Ray's farm this Easter. You can meet them in their animal encounters. There is also an Easter trail with a treat for those who complete it. This takes place from 8th to 23rd April. Indoor and outdoor play areas and other attractions will be open as usual.
21. Drayton Manor – Tamworth
Drayton Manor will be open from 8th to 23rd April. They are celebrating the new season with a brand new ride – James and the red balloon. We visited last Easter and the girls loved meeting the Easter bunny as well as enjoying all the rides.
There are lots more family friendly attractions in the West Midlands who are open over Easter but don't have a specific event going on. Do check out my 58 family friendly days out in the West Midlands for more ideas.
Please note, this post contains some affiliate links. I have not visited all the attractions but have linked to my reviews for information if I have visited.