School Easter holidays are approaching, so it's time for a list of things to do in the West Midlands. All events are family friendly and I advise checking the relevant website for dates, times and changes to their schedule before visiting. Please let me know your favourite things to do in the West Midlands during the Easter holidays if they're not on my list! For more things to do in the area from family or dog friendly attractions to ideas for a rainy day, head to my comprehensive days out guide.
UPDATE: New post available for things to do in the West Midlands May half term 2019.
Alton Towers, Staffordshire
Alton Towers don't appear to have a particular event planned for Easter. However, Wicker Man and all their classic big rides are waiting to welcome thrill seekers, as well as cBeebies Land for little ones. They're now taking bookings for Easter short breaks, including their new Stargazing pods. These are glamping style pods that sleep four. They're located around a village green with telescopes so visitors can enjoy a spot of stargazing. Full details on their website. You can also read my review of Alton Towers Theme Park and Waterpark and cBeebies Hotel.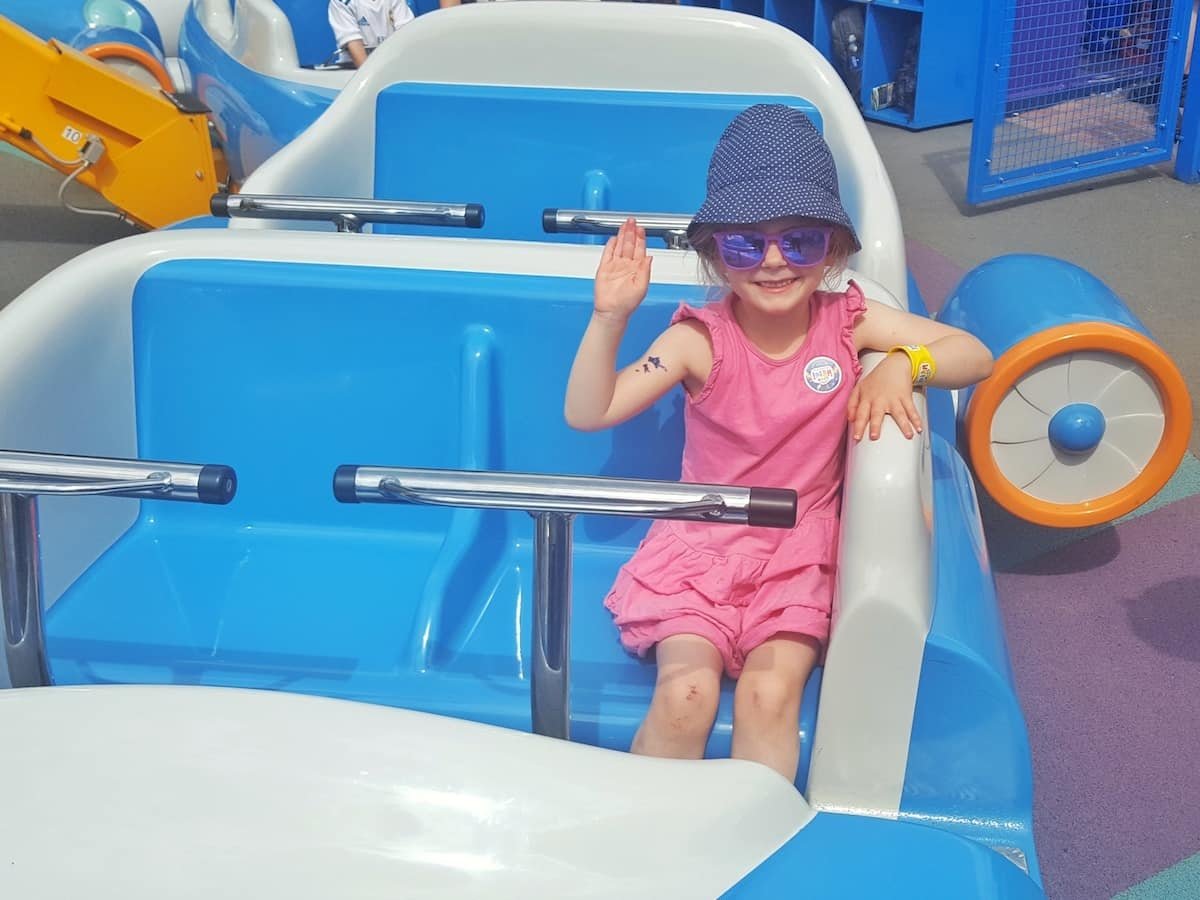 All Things Wild, Evesham
Each school holidays, All Things Wild host a holiday club for 4-12 year olds. This Easter, holiday club dates are 15th to 18th and 23rd to 26th April. Additionally, Hawks of Steele Falconry will be allowing visitors to get up close to some awesome birds of prey. Daily falconry displays take place at selected times from 15th to 19th April.
Black Country Living Museum, Dudley
From 13th to 28th April, visitors to the Black Country Living Museum can take a step back in time and enjoy Easter traditions from a bygone era. Try delicious hot cross buns, or get crafty with egg painting and writing traditional cards. Street theatre includes a reenacted spring wedding and classic characters raising a few laughs. Special Easter street games include egg tapping and egg dancing. Regular attractions are open as normal, including the Victorian school, Lime Light Cinema, traditional chippy and the famous underground mine. Read my review of the Black Country Living Museum and find full event details on their website.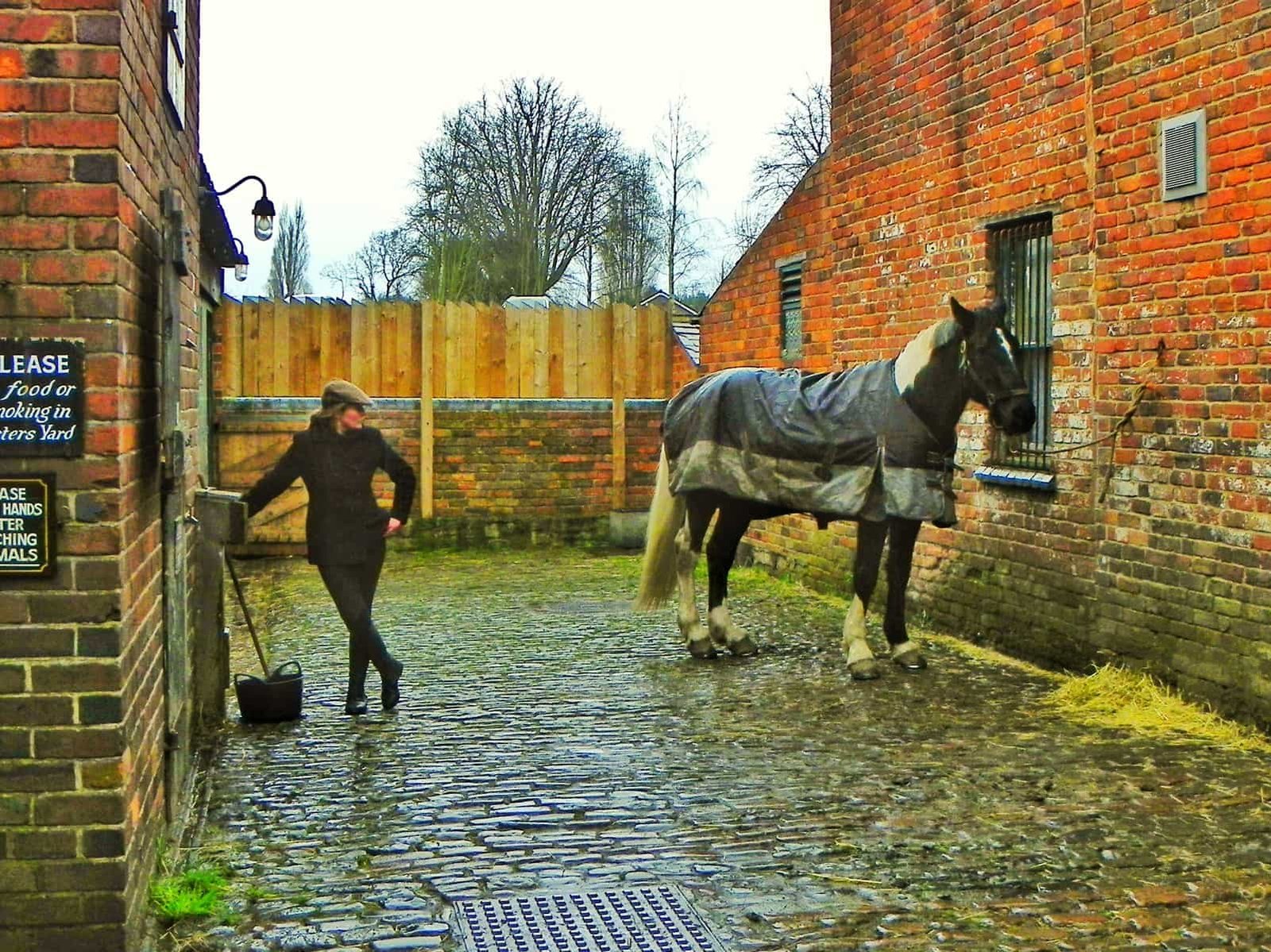 Brockhampton Estate National Trust, Herefordshire
The main event at Brockhampton this Easter is a Cadbury's Medieval Easter trail from 13th to 28th April. Learn about Pagan Saxon Easter traditions during the trail and find out how they influenced our current celebrations. Find out why there's an Easter bunny, why the celebration is called Easter and win a prize for completing the trail. On 16th, 17th, 25th and 26th April, visitors can also learn Saxon survival skills.
Cadbury World, Bournville
Cadbury's parrot will be entertaining visitors in stage shows at Cadbury World from 6th to 28th April. He'll be hunting for missing mini eggs and asking the audience to help solve clues for an interactive experience. From 19th to 22nd April, there will be Easter bonnet competitions each day and an opportunity to hunt for eggs around Cadbury World. Check the website for the dates of each event.
Cob House, Worcestershire
Cob House is often our default day out when we're at a loose end. During school holidays there's always loads going on and this one is no exception. Make models with jumping clay, build a bear, create sand art or even drop the children off at Nature Play Holiday Club, daily from 15th to 19th April. Check the Cob House website for more information and dates and times of each event.
Croome National Trust, Worcestershire
A nature trail guides visitors through Croome from 6th to 28th April, with clues to solve and a prize at the end. From 19th to 22nd April, the trail becomes a Cadbury's Easter egg hunt with a chocolate prize. Head to their website for full details and to find out what else Croome has on offer for families.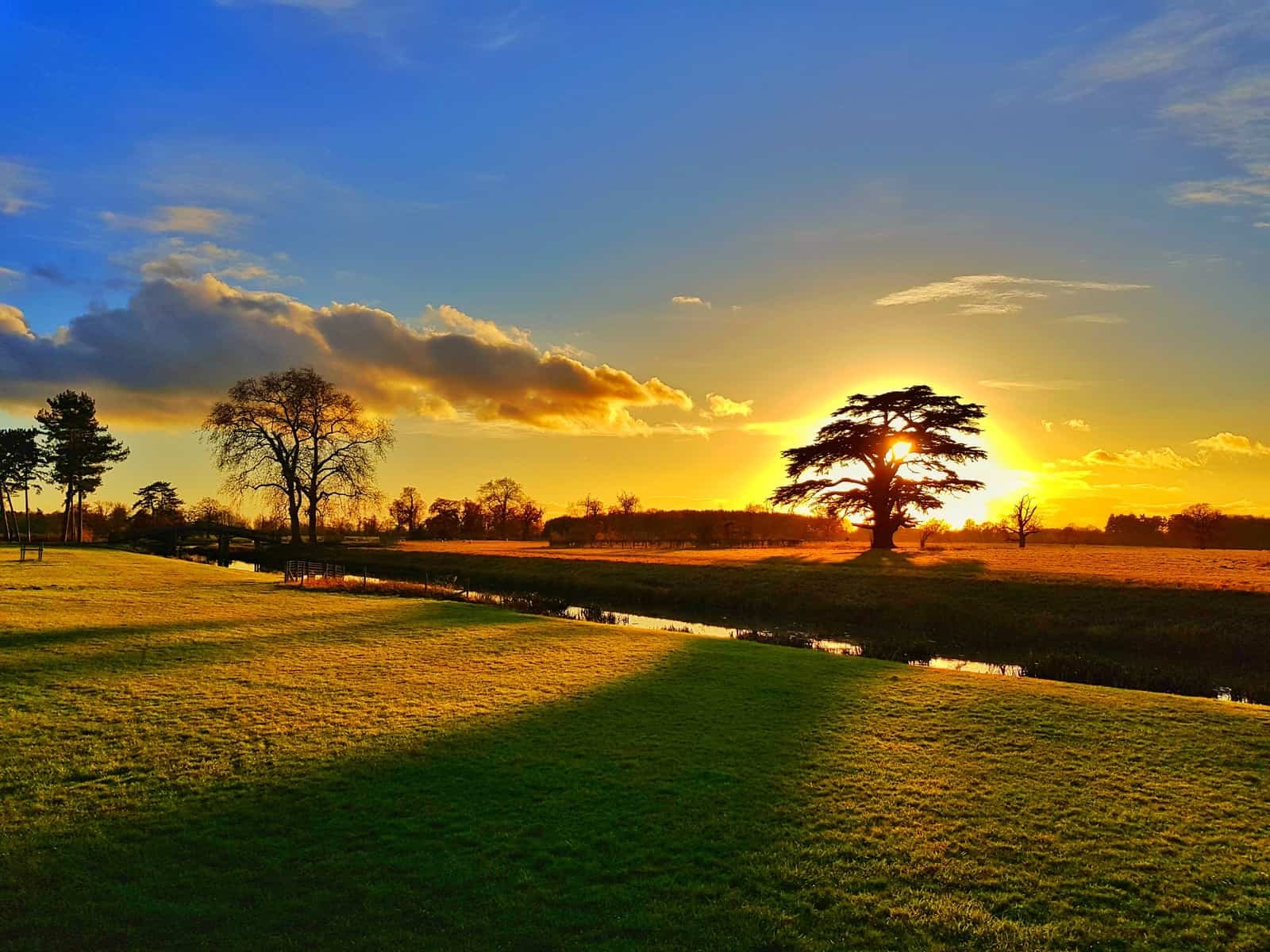 Drayton Manor Park, Tamworth
Last year, Drayton Manor put on an Easter egg trail during the school holidays. This year, they've earmarked 13th to 28th April for their Eggs-ellent Easter event but details aren't yet on their website. I'll update this post when information becomes available. Check their event page to see what else is happening. You can also read my Drayton Manor review.
Eastnor Castle, Herefordshire
Eastnor Castle is always a brilliant day out, but it isn't always open. So, it's worth making the most of one of their Easter events and having a look around this stunning, dog friendly attraction. From 19th to 22nd April, children can take part in the Eggs-plorers Easter Treasure Hunt. Every participant gets some chocolate and the chance to win a huge Easter egg. From 23rd to 25th April, the Easter Castle runaround days are a chance for little legs to burn off some steam before heading back to school. Full details of the events are on the Eastnor Castle website. You can also read my review of a family day out at Eastnor Castle.
Hanbury Hall, Droitwich
As with other National Trust properties in the area, Hanbury Hall have a Cadbury Easter egg hunt. The nature themed trail takes place within the gardens and park from 19th to 22nd April. Full details are on the Hanbury Hall website.
Hatton Adventure World, Warwick
It's all about new life at Hatton for a Spring spectacular. From 13th to 28th April, visitors can take a tractor safari to see new arrivals on the farm, meet reptiles and even see a magic show. Of course, the Easter Bunny is on hand with an egg hunt. But for more unusual activities, check out the falconry and sheep racing Grand National. For times and dates of events, see their website.
Kenilworth Castle, Kenilworth
The hunt is on for dragon eggs over the bank holiday weekend with the Kenilworth Easter Adventure Quest. Children will need to solve clues to track down the dragon egg. Anyone who succeeds on their mission will receive a certificate and a chocolate treat. Dates, times and further information can be found on their website. You can also read my review of a dog friendly family day out at Kenilworth Castle.
Monkey Forest, Stoke-on-Trent
There's nothing better than wandering around a forest full of monkeys free to behave as they would in their natural environment. But during school holidays, that's not the only attraction at Monkey Forest. Follow the Eggcellent Easter Trail and search for a hidden word. Everyone who finds it will be entered into a draw to win a cuddly macaque toy. Do check the website for event details because other things take place on certain days, including face painting and wildlife events.
Ray's Farm, Bridgenorth
Meet lambs and goat kids at Ray's farm this Easter, along with other farmyard animal encounters. New for this year, there will be Animal Learning 'Lessons'. Children can also earn an Easter treat by completing their trail. The event takes place from 13th to 28th April. Indoor and outdoor play areas and other attractions will be open as usual.
RAF Cosford, Shropshire
There's an Animal Easter Trail around the museum hangars at RAF Cosford from 13th to 28th April. Help the Easter Bunny to find his friends and find out why they're hiding under the aircraft. A chocolate prize is available for anyone who completes the trail. Little ones may need some help from an adult. Full details are on the website.
Royal Shakespeare Company, Stratford Upon Avon
Each school holidays, the RSC puts on a series of workshops. They cover everything from blood, guts and gore, to stage fighting, to crafts, to music. They're available on different dates for various age groups, so check dates and times on the RSC website.
Severn Valley Railway, Worcestershire
Superheroes are on hand to save the day at the Severn Valley Railway this Easter, from 13th to 26th April. At the Highley Engine House, you'll find huge steam engines and superhero activities. The fun includes a meet and greet with Super Dexter Bear, Dance and Groove sessions, Superhero school, storytelling and making your own t-shirt and mask. Full details are on the website.
Spetchley Gardens, Worcester
From 17th to 22nd April, there's a Golden Egg Trail at Spetchley Gardens. Every child gets a trail along with their admission ticket. They simply need to solve the puzzle to collect their Easter treat. More information is available on their What's On page.
The Firs National Trust, Worcestershire
The nature themed Easter egg hunt at the Firs is all about new life in their beautiful garden. The trail guides visitors around nesting boxes. Near to each one is an experience for children to get involved with. Decorate your own nest box to take home, along with an Elgar egg cup. During Easter weekend, people who complete the trail will be given a chocolate treat as well. Head to their website for full information and you can also read my review of a dog friendly family day out at the Firs.
Warwick Castle, Warwick
This Easter, the biggest bird of prey show in the UK descends on Warwick Castle. From 6th April, 70 birds of prey will take to the skies over the castle. The castle falconer will take visitors on an epic voyage of discovery to find the finest birds in the land. More information is available on their website. You can also read my review of a family day out at Warwick Castle and a stay in the Knight's Lodge.
West Midlands Safari Park, Worcestershire
From 13th to 28th April, there will be a trail of giant eggs around West Midlands Safari Park. The Eggsplorers' trail will lead you around different areas of the park hunting for clues. Participants will earn a chocolate treat. They also have other Easter activities going on, including a craft club. See their website for full information and read my review of West Midlands Safari Park.
Witley Court
Witley Court is a lovely place for a day out at any time. Children can take their bikes, dogs are welcome on leads and the grounds are beautiful with several play areas and a gorgeous lake. The ruins of the house are eery but beautiful, and there's a pretty tearoom serving reasonably priced food. This Easter, children can crack the clues to discover dragon eggs and claim a certificate and chocolate treat. There's more information on the Witley Court website. You can also read my review of a family day out at Witley Court.
If you're after more inspiration for the holidays, head to my list of West Midlands family days out. You might also need my comprehensive list of rainy days out in the West Midlands in case the weather lets us down!
Please note, I have worked with some of these attractions in the past but have not been asked to include any of them in this post.