It's been an uncharacteristically chilled out week in the Plutonium Sox household. We even managed to avoid doing anything too dramatic at the weekend. I feel like it was just what we all needed and we're finally starting to recover from the coughs and sniffles that have been plaguing us. It's good to have a break sometimes.
What the girls have been up to
As my husband was working at the weekend, the girls and I decided to head over to a local village where there was a craft fair on. It just so happened that the village also has a fabulous café, so we had a lovely breakfast there before the craft fair.
The girls loved the little craft fair because it had a Christmas theme. I bought a few lovely little pieces from some ladies who I have been following on Instagram for months. It was great to finally meet them and buy their beautiful products.
After that, we headed up onto the Malvern Hills for a walk. It's something we've not done for a while and I was impressed with how far the girls walked without complaining. It's really beautiful up there at the moment, the autumn colours are fantastic.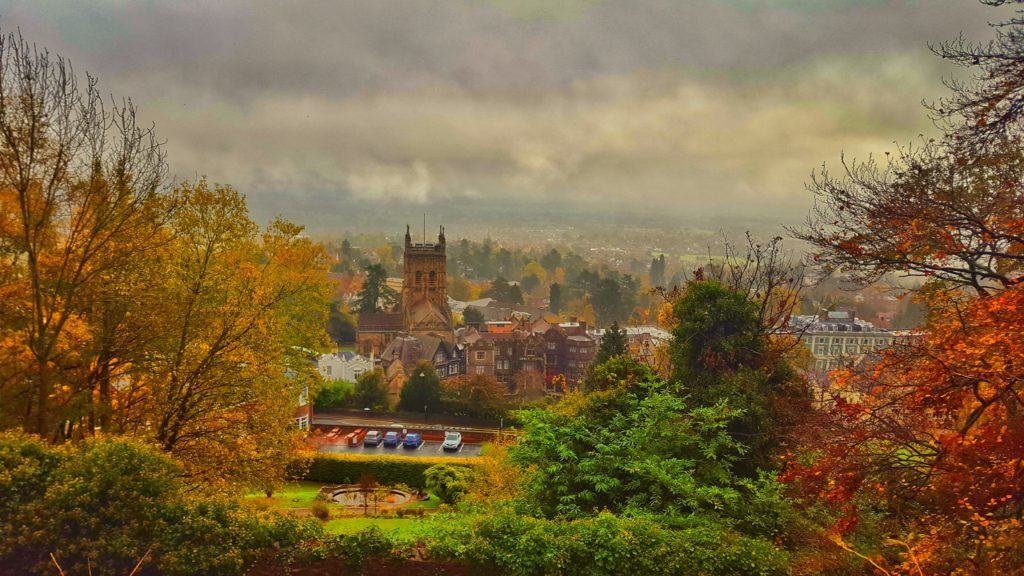 Sunday was mostly spent in the swimming pool. Libby is doing so well with her swimming lessons and she loves being in the water. We also swim as a family on a Sunday and Lia has never been quite as much of a water baby as Libby. So it was a lovely surprise this week when she voluntarily started to put her face in the water and go under a little bit. She finally seems to be enjoying swimming as much as the rest of us.
My week
I've been really enjoying blogging this week, I'm loving my interviews with pets series that gorgeous Bracken took part in this week. I was also proud of the short story I published on the blog on Tuesday, entitled The Empty Seat. The other thing that was a lovely surprise was that my blog was listed as one of the top 10 blogs in the Tots 100 chart of UK parent bloggers for this month.
Today has been a lovely day for me, as I headed over to Cheltenham to have my hair cut and coloured by the fabulous Francesco Group. They cut well over a foot of hair off for me, and I'll be posting that to Wigs For Kids tomorrow. I'll also be putting a full review on my blog and a video on my YouTube channel.
Our Thursday Photo #132
I took our Thursday Photo #132 at the café on Saturday. I'm generally terrible at taking photos indoors, but I love the light in this and the fact that the girls look so happy with the café's resident monkeys!