It seems that the climate of the blogging world is changing. Since the beginning of 2018, work has been somewhat different. Online, everyone seems to be looking for a quick fix. Visual media, video and images are replacing writing in so many instances. They say a picture speaks a thousand words, but are we getting to a point where words are no longer sought after?
Video, images and the city
Between the beginning of January and next week, I will have been to London for work three times. This may not seem a lot, but it's as many times as I went during the whole of 2017. The other difference is that a high proportion of my work this month has come from either video or Instagram. The videos haven't been for my own YouTube, there's one for Families Online on their blog and another exciting project in the pipeline.
Images also seem to be more sought after this year, I'm having a lot of requests to put sponsored content on my Instagram. I've taken a few of these on, but it's lovely to just do the things that are in fitting with my theme.
Whilst I'm still working as a writer – both on the blog and in other publications – I'm enjoying the shift towards other areas of work. I've never been one to stick with the same job for a long time, so I'm embracing the changes and enjoying learning new skills.
Sleep
Would I even be a parent if I didn't spend most of my waking moments moaning that I don't get enough sleep? Well you'll be pleased to know, I am a parent. And I miss sleep. Libby has got a bit of a cough at the moment. During the day, she's fine. But as soon as she lies down in bed, she starts to cough.
Luckily for her, she somehow manages to sleep through most of the coughing. When it gets really bad, one of us has to go and wake her up to get her to lie on her side (it's worse when she's on her back) or have a drink. So, she wakes up in the morning fresh as a daisy. We don't.
Lia generally sleeps through the night with no problem and she's been out of nappies at night for a few months now. But occasionally, she still wets the bed or has a bad dream. I think Libby's cough has been disturbing her a bit this week, because she's had us up a few times in the night. And to top it all off, one of the dogs will often bang on the door to be let out.
Can anybody with older children tell me when this will come to an end? I'm fed up of being a zombie. It will be six years in June since I became a mum and I'm pretty sure I've aged by at least 20 years.
Living history
Last weekend, we took the girls to a tour of Croome run by three ex-pupils of the catholic boys' school that was based there years ago. Libby is fascinated that it used to be a school and was delighted to take the tour. They were the only children there and coped incredibly well. It helped that the tour guides were incredibly friendly and made the effort to put the girls at ease.
The tour itself was brilliant and we learnt a lot about Croome and how the boys were treated. The girls really related to what the tour guides were saying, picturing themselves in their shoes, as the boys were treated quite unkindly whilst they were there. One of them joined the school at six years old, just a few months older than Libby is now. What a relief that times have changed and the beautiful building is now used for much more wholesome purposes.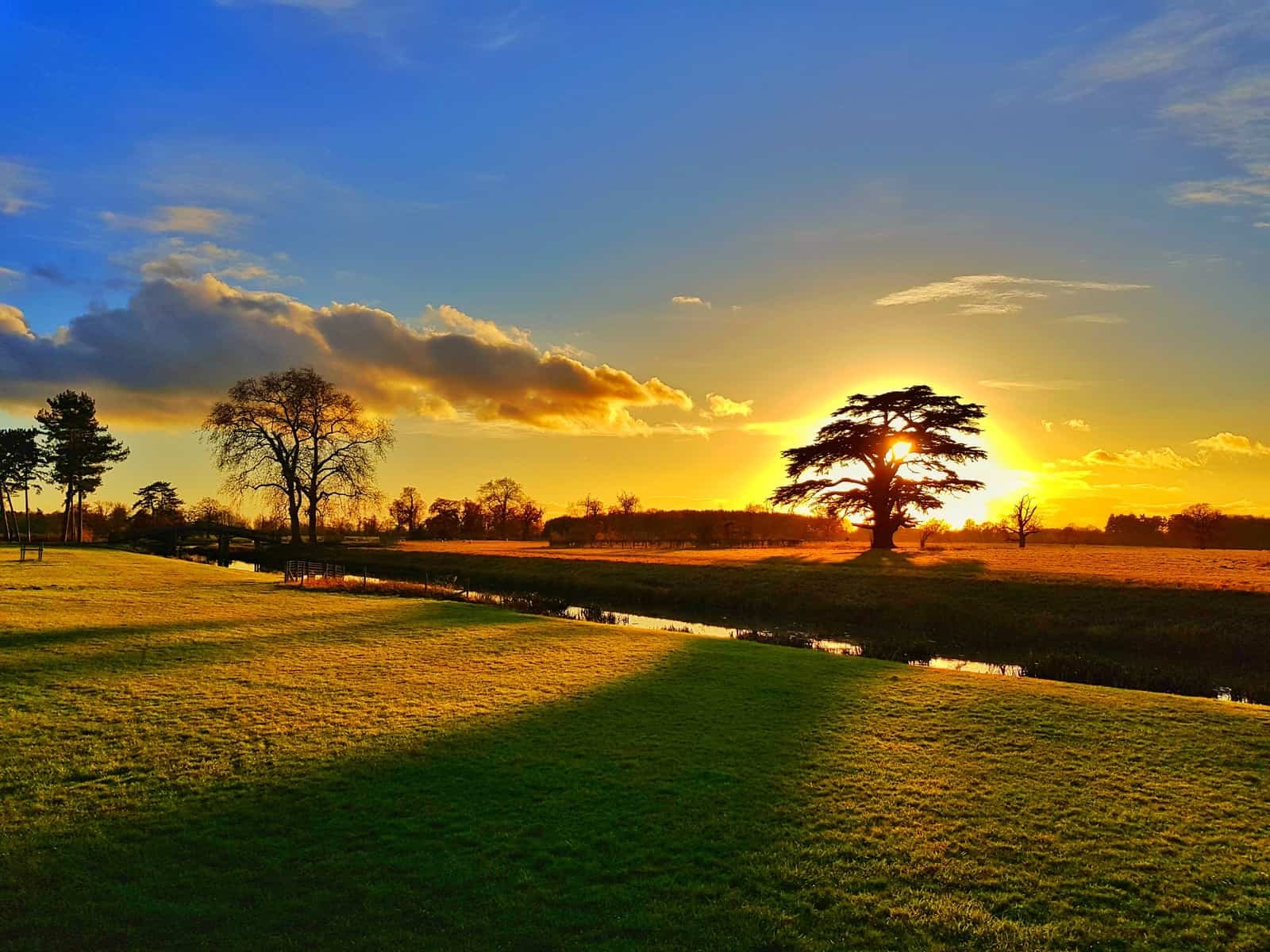 Our Thursday photo #195
I've taken the sum total of no photos of the girls this week. So, our Thursday photo is one I grabbed this morning on our decking before school.