At last, it feels as if there is a light at the end of the tunnel this term. Unlike many schools, the girls break up for Christmas next week. The festive days out are well underway, I'm spending my usual amount of time avoiding Christmas shopping and haven't yet bought any cards. The nativity went without a hitch and next week, we'll be thinking about putting up the tree.
A festive weekend
We've got into the habit of having a day out on Saturday, then using Sunday to recover from the week. This weekend was no exception, and saw us heading to Warwick Castle for their Christmas celebrations.
Listening to Santa telling the story of how time stands still on Christmas Eve was one of the girls' highlights of Christmas so far. I like the understated nature of Christmas at Warwick Castle, with classy decorations in the Great Hall and a little festive twist to the children's story in the princess tower.
Their focus on storytelling really appeals to me. The castle is a place with a colourful history and there's so much to learn. Getting children into the habit of listening to stories is the perfect place to start.
The nativity play
This week, Libby has been doing her nativity play. She played a star, with one line to say and a little dance to do. It was wonderful to watch, all the children were fabulous and Libby's line went without a hitch. It has given her a taste for the stage, which is ideal because she'll be on stage for most of the weekend for her ballet show too. It will be Lia's first show as well, so there is a lot of excitement in this house at the moment.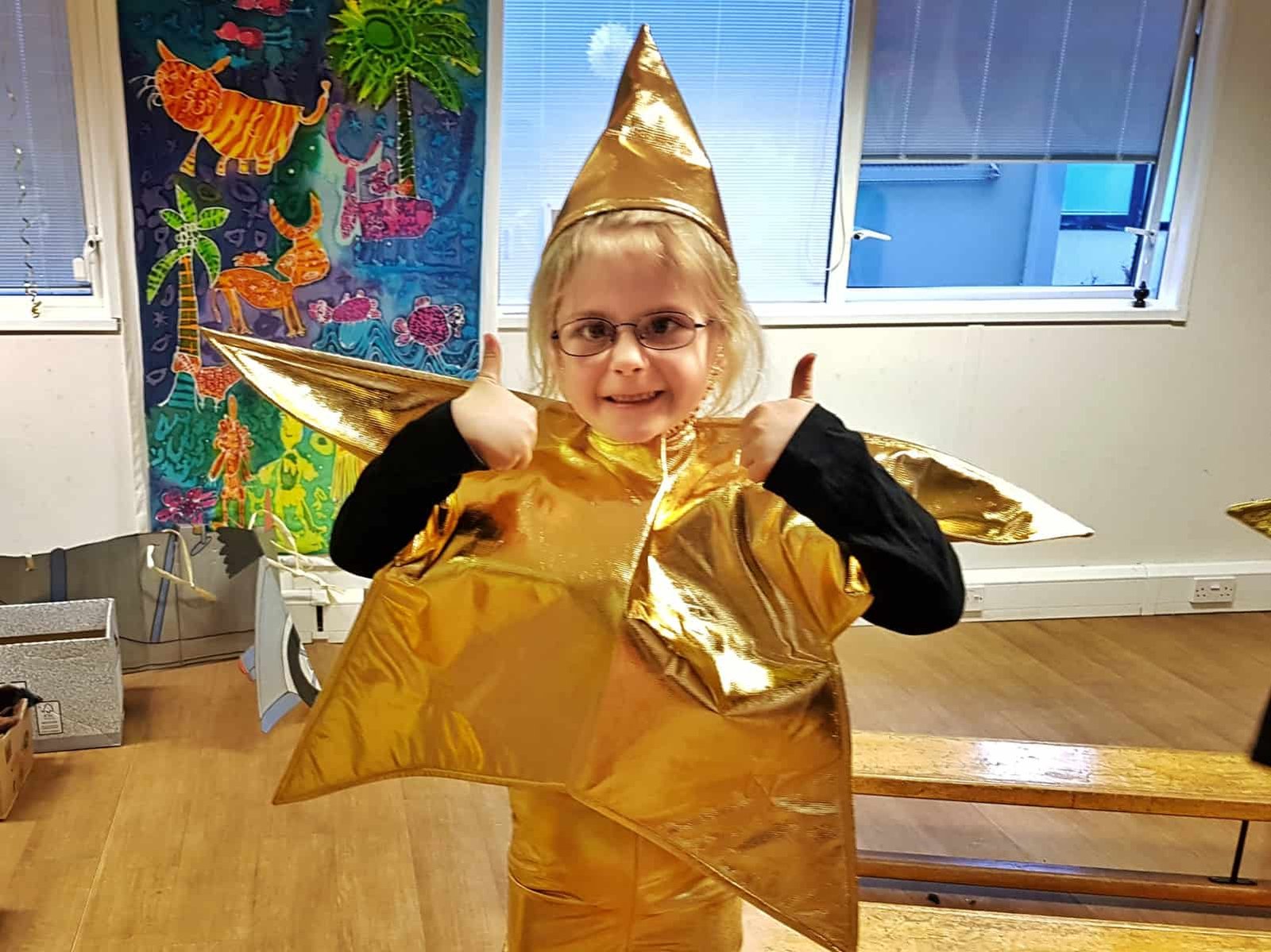 Run to eat
With the festive season impending, I had a decision to make. There were three options. The first was to say no to all the food heading my way. I've already had a rather fabulous Fortnum and Mason hamper delivered from someone I've worked with this year. Would I be turning it down? I think not.
The next possibility was to accept that I'd be horrified by what the scales told me by January. A reasonable option, but it wouldn't get me in the right frame of mind to start the new year. So instead, I've turned to exercise. It feels good to finally be getting back into it, I'm not sure why I didn't do it before.
Thursday photo #187
Our trip to Warwick Castle at the weekend made us all feel utterly festive. There was even a twist in the tale of their favourite part, the Princess Tower. I love the photo of them in the book at the entrance. Living their own little fairytale.